Bologna Medio Celluloid Fountain Pen with Nakaya "Nakata" Nib
A marriage with Italian Celluloid and a Nakaya nib! A great opportunity to have a fantastic celluloid with a unique nib!
The Double Broad and Fine Flex nibs are two toned, the rest are single toned. Only one of each nib is available.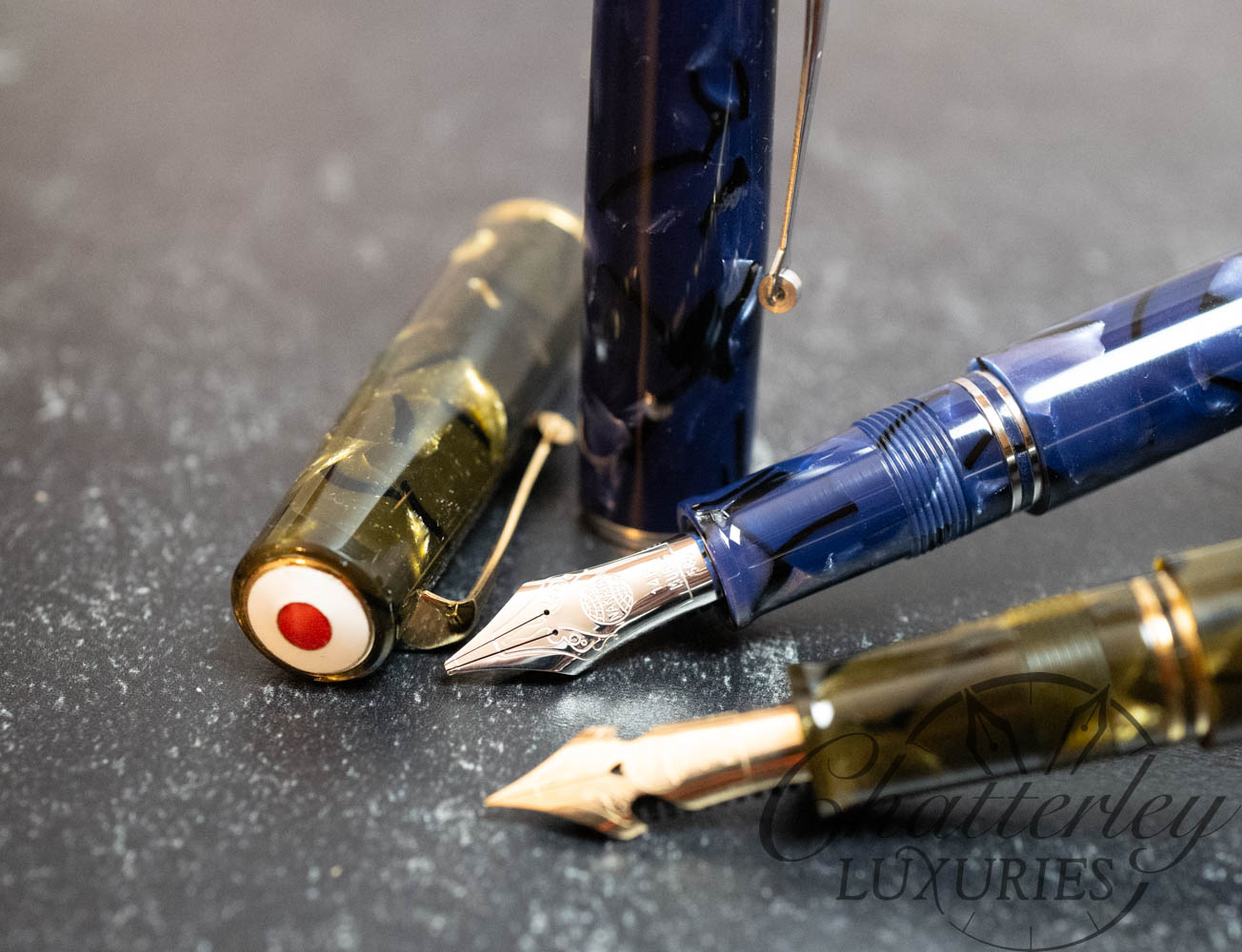 The Bologna Medio comes with all the gorgeous features of the ASC Bologna Extra oversize  but in a smaller size. A balanced pen with a perfect size.
Details:

Material is the beautiful Celluloid
Length is 152 mm
Diameter 16mm
Japanese old Style Nakaya nib