Description
Bernard Richards Manufacture Presents The V6-44 Hybride BG
This model functions by using an automatic rotor which winds up a micro-alternator which then stores the energy by means of a recuperator. This energy is then used to run a quartz motor.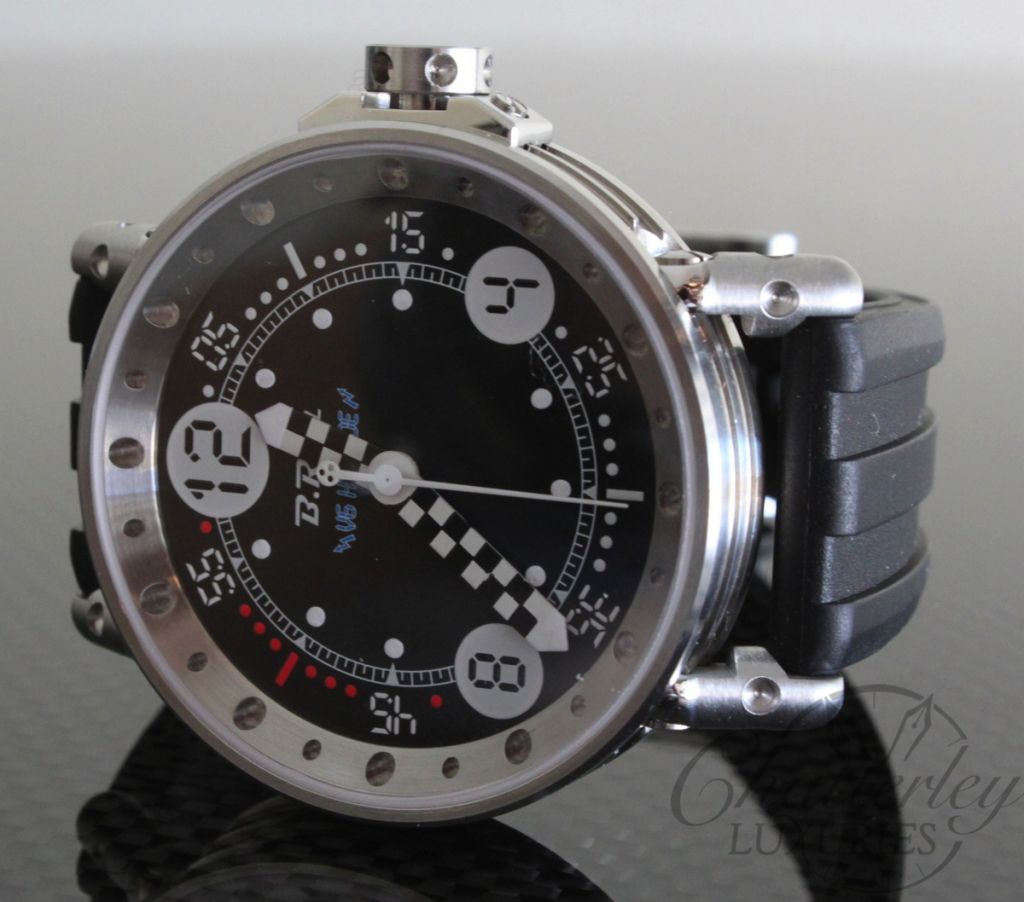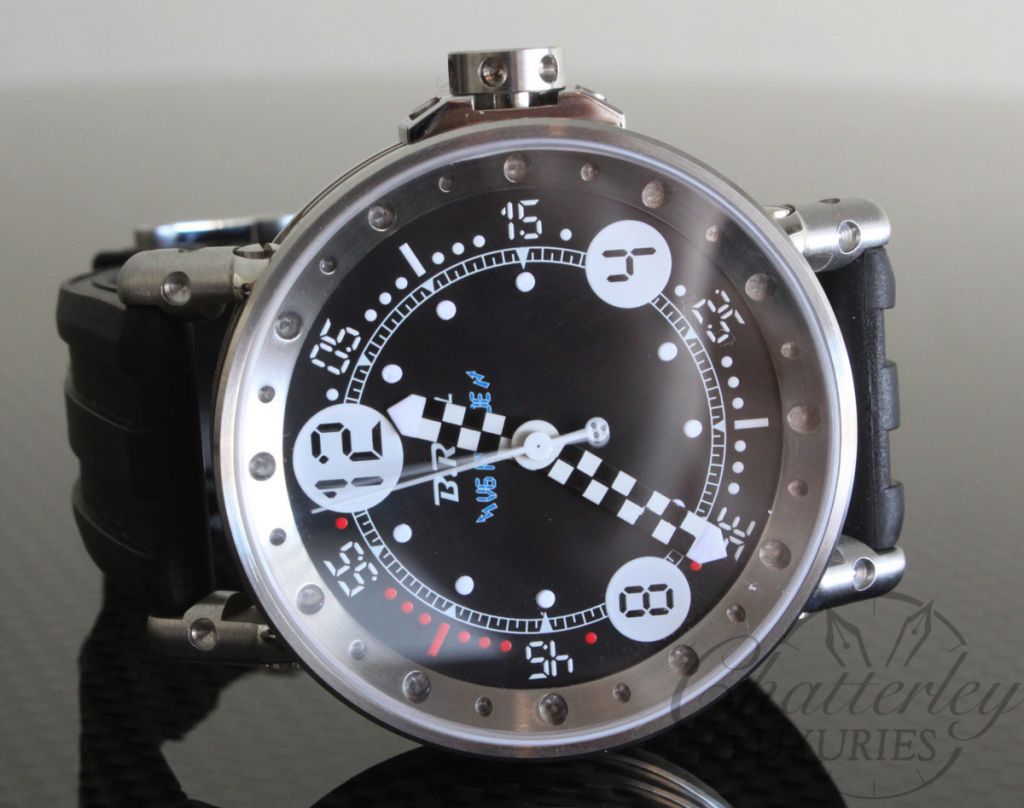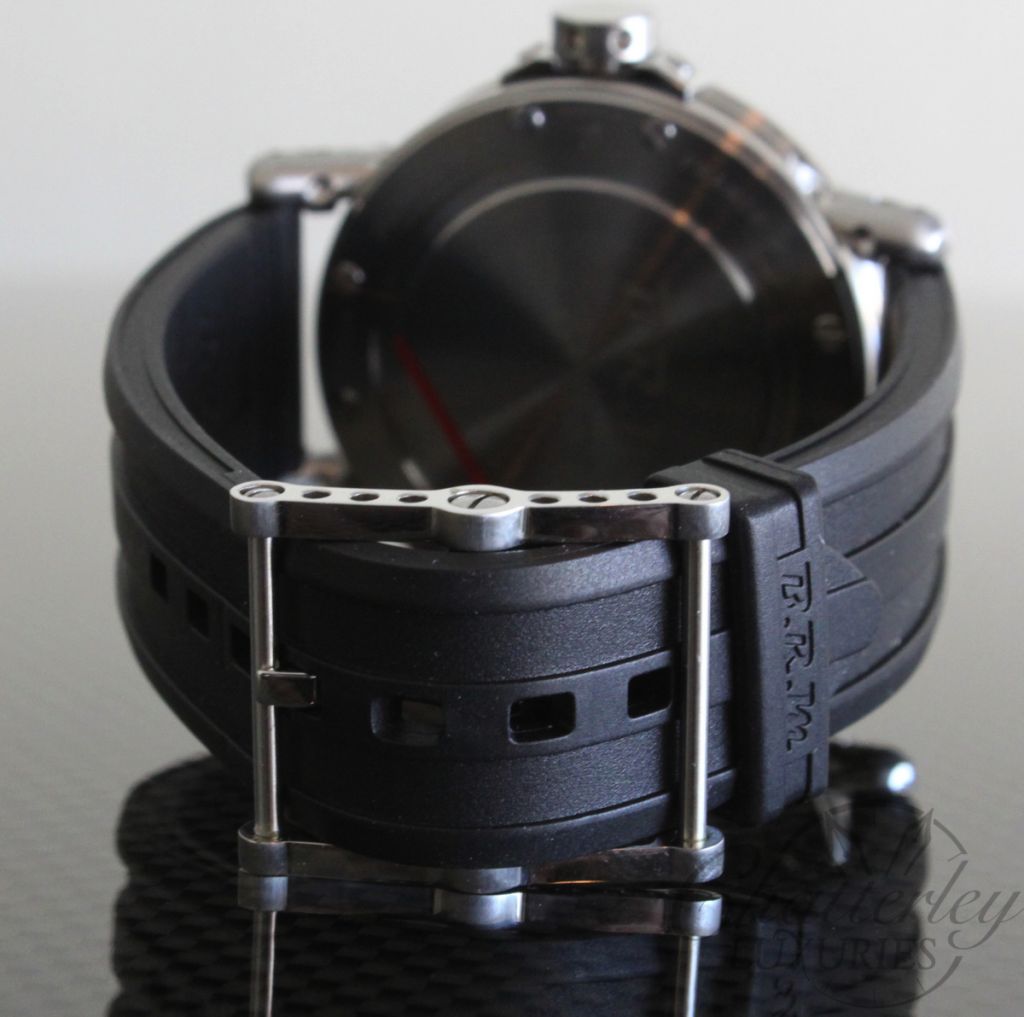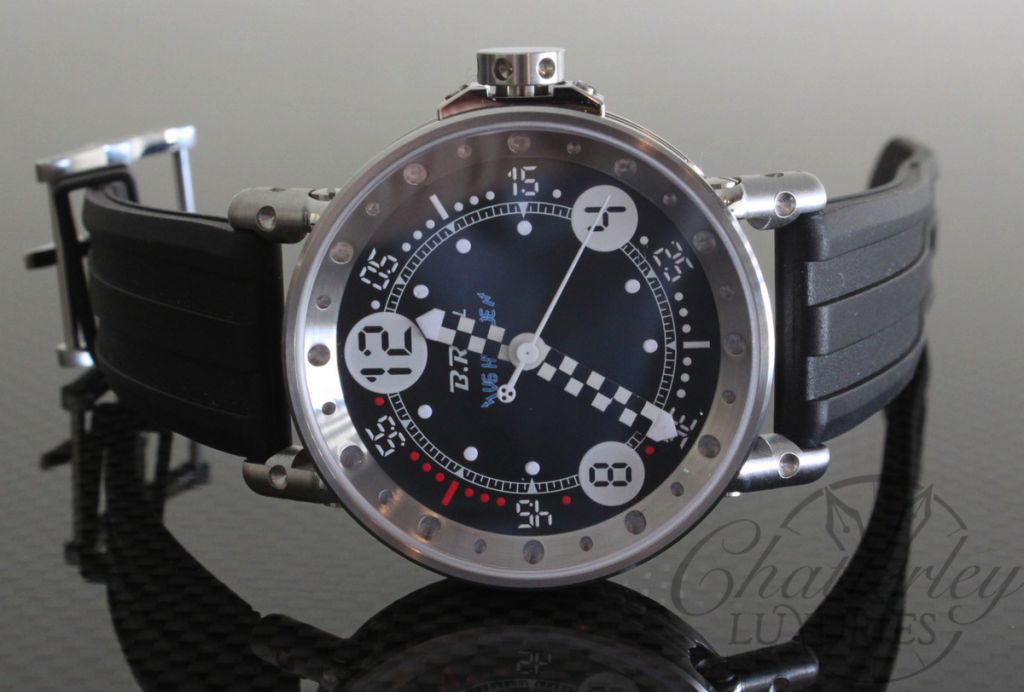 This model therefore proposes two technologies: an automatic functioning for the winding and another for the precision of quartz. This movement is comprised of six rubies which enables the axis to rotate in optimal conditions. Fully charged the battery's life is approximately six months.
The V6-44 is manufactured with superfine 18/8 stainless-steel lugs and features:
Double face crystal made of scratchproof sapphire
Lugs applied to the case
Polished Piston Shaped Stainless Steel Case
Ultra slim stainless steel specific screws
Black Dial with Checkerboard hands in white/black
Black rubber strap
Extra light hands
Water resistant up to 100 meters
3 years warranty.

Weight reduction plays a major role in BRM's technological achievement. Operating with the precision of a Formula One team, the BRM engineers have eliminated extraneous weight in the design to enhance precision and efficiency.
Retail price $2300, contact us directly for pricing at info@chatterleyluxuries.com