Chateau Tortolita Limited Edition Fountain Pen with Leather Case
Introducing the Chateau Tortolita. One of the first Moderately price pens from Chateau.
These pens are made from hand turned Resin. The shape of the pen is Faceted/Squared with smoothed edges and flat top and bottom. The section has a matte finish to add to the tactile feel when writing. Each color is limited to only 10 pens.
These fill via Cartridge Converter or Converter. They can also be used as Eyedroppers with some silicone grease.
They house a Titanium nib. These nibs are do not have iridium, they are "curled" or "rolled", so they can not be modified by a nibster. They are smooth nibs, but have a little more tooth than iridium nibs. They come in 4 nib sizes. Extra Fine, Fine, Medium, Broad and the Chateau "scoop" nib. The scoop nibs is similar to a stub, but not quite as dramatic. So more like a Medium stub.
Each pen comes with Genuine Purple-y Blue Leather case with the embossed Chateau logo. This case also doubles as the "box" in order to be more eco friendly.
Clear, Purple and Yellow with a Purple nib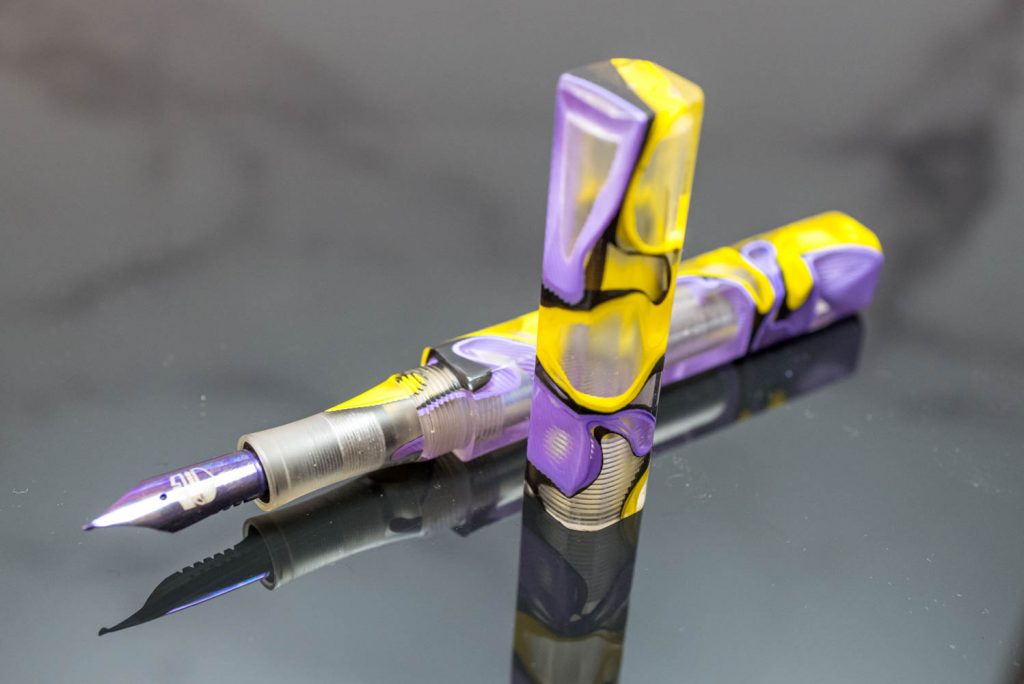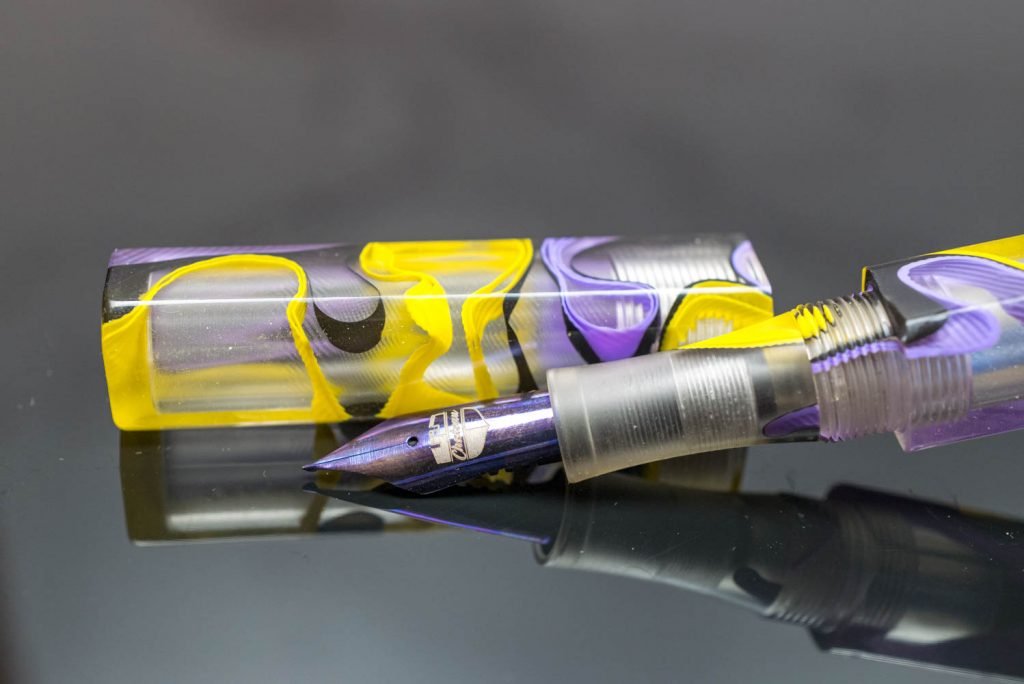 Blue and Light Blue with a Blue nib