Description
Chatterley/Armando Simoni Club "Saffron" Oversized Bologna Ebonite Fountain Pen
This pen is preowned, but never dipped or inked. Its like new with box/papers and warranty.
A Chatterley ASC Collaboration. The Armando Simoni Club Oversized "Saffron" Ebonite Fountain Pen. Limited and Number to only 20 pens. This pen has a new styling of Greek Key design.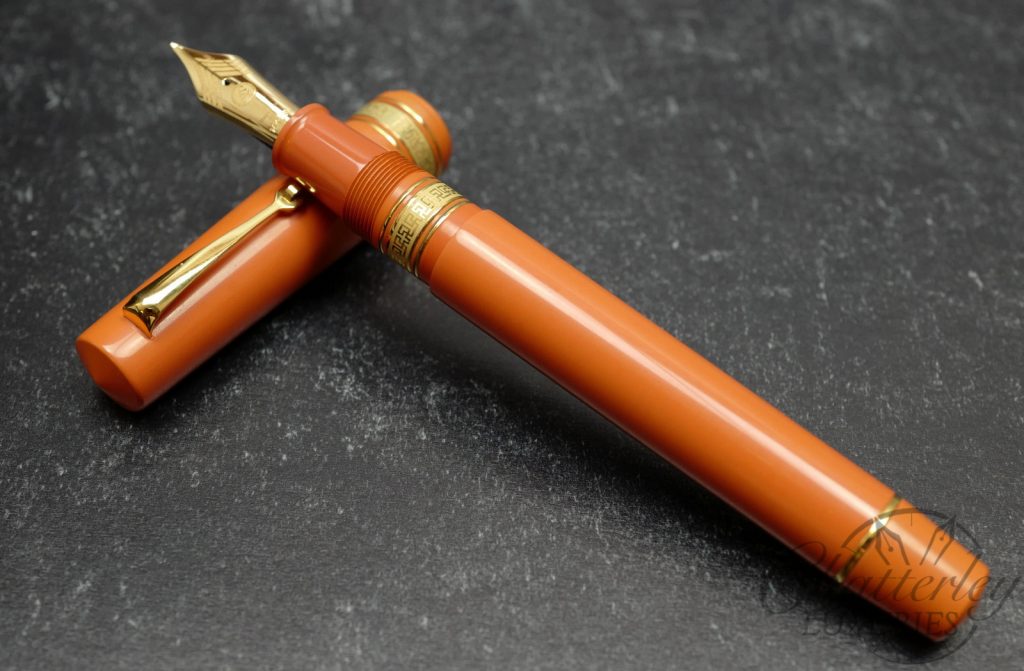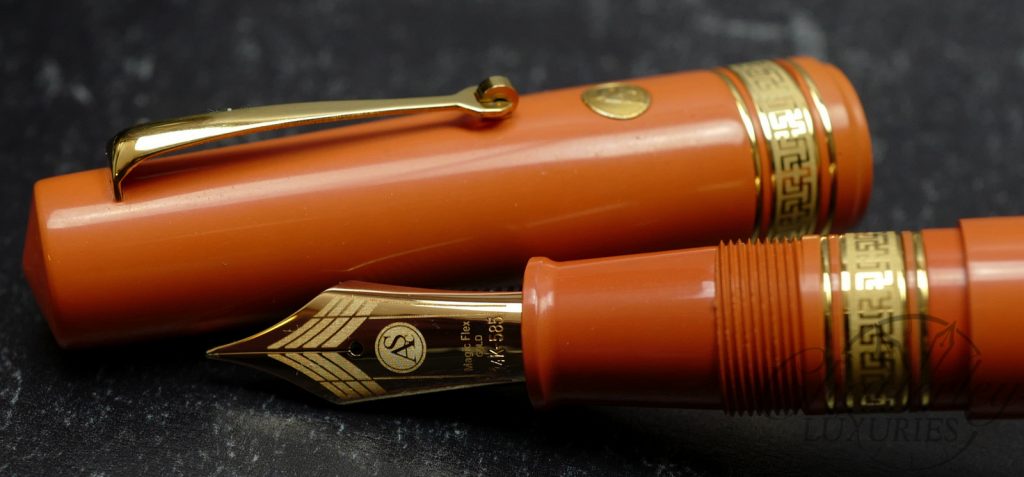 Pen aficionados will appreciate the superb writing characteristics from the combination of a large (No. 8 size) 'Magic Flex' 14k solid  gold nib, and an innovative ebonite feed that flexes to provide superb ink flow. Everything about this design enables you to vary the line width by changing the amount of pressure on the nib as you write. Be careful not to push too hard, as you can bend this flexible nib.
The old-fashioned turning knob and piston is superseded by a large volume, quick-acting pneumatic filling system. Unscrew the cap at the top end of the barrel, pull the plunger outward, put your finger on the hole, immerse the nib in ink, then push the plunger into the barrel to fill the pen. Re-tighten the knob and you are ready to write.