Description
Danitrio Kaijin Nami Wave by Yuhaku (Masayuki Hariya) Fountain Pen
This pen is one our personal favorites. We have bought, sold and seen hundreds of Danitrio Fountain Pens. And this one the best ones yet. We tried to capture the beauty of it in the images, but its so much nicer in person. Enjoy!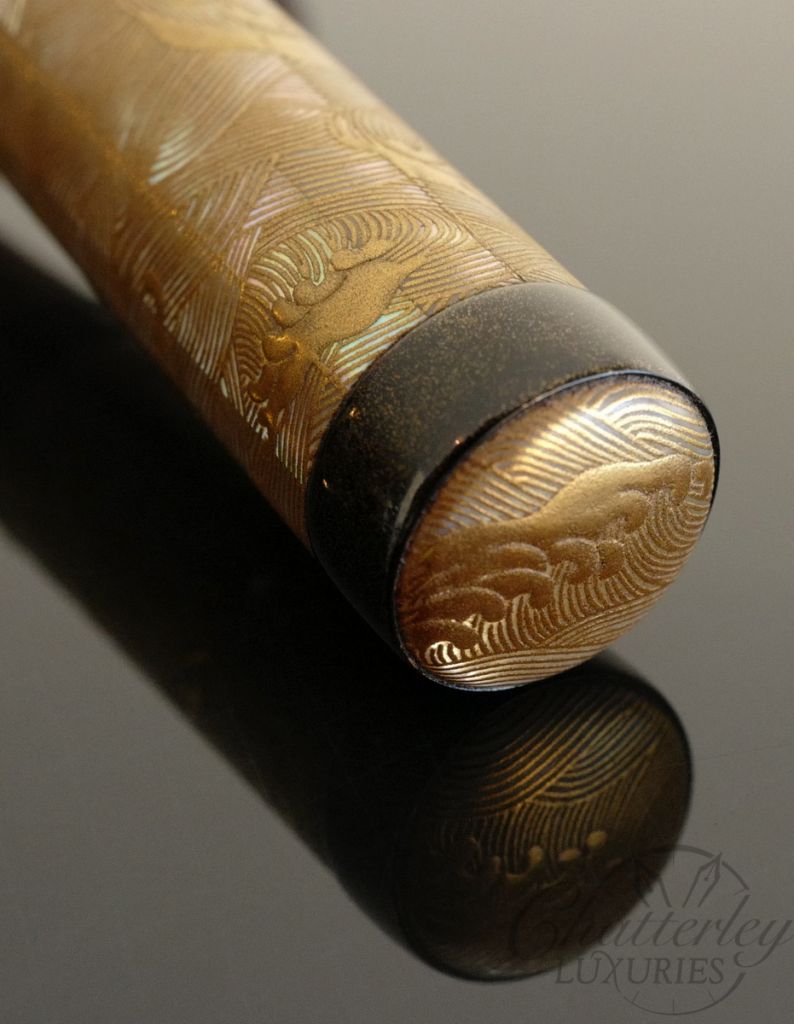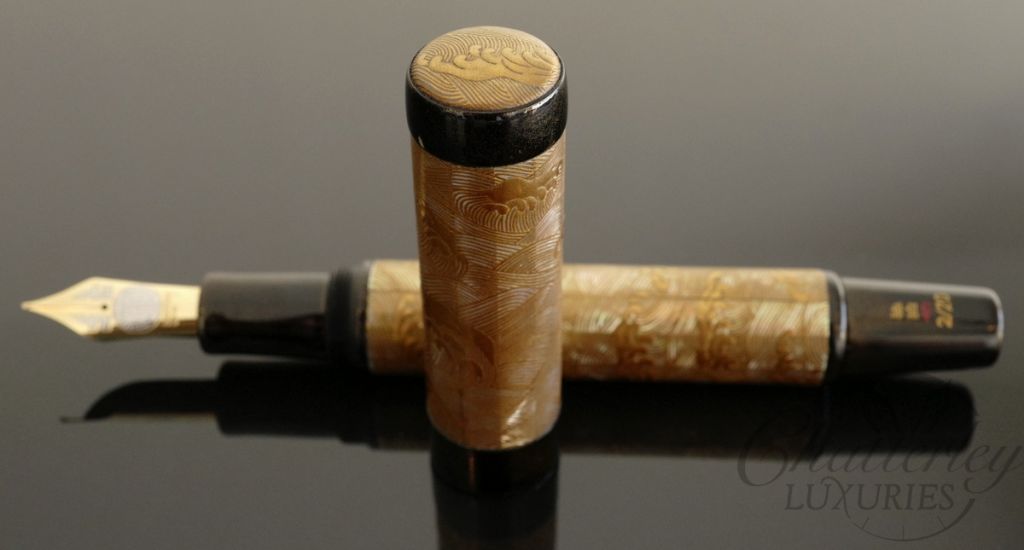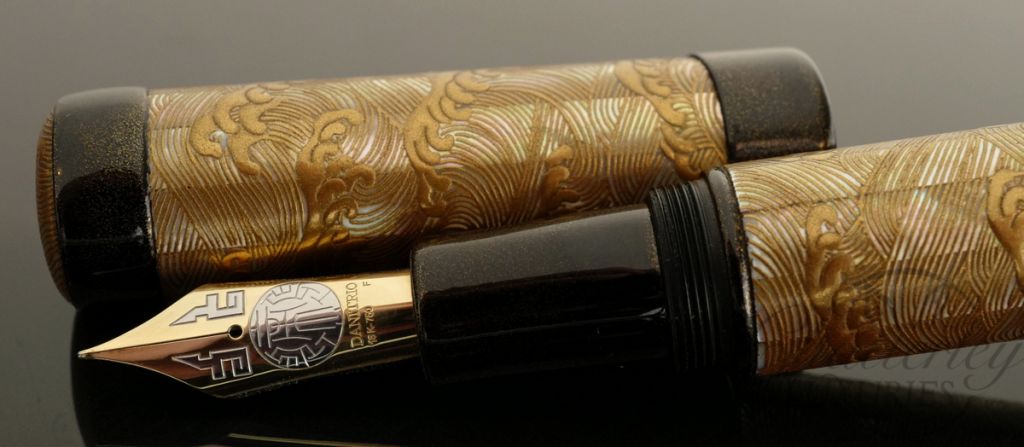 Mother-of-Pearl has been a decorative material used in the production of fountain pens for more than one hundred years. The Kaijin models take this material and the associated high craft to a new level with the addition of urushi lacquer.
 Danitrio has been known as a high quality pen manufacturer for decades.This pen is made out of Mother of Pearl. Large size of mother of pearl is hard to get. Especially when the pieces have to be very long and beautiful, it is so rare that it is not only costly, but also has to wait for long time to get just a few pieces at a time. 
About the author: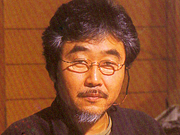 Yuhaku (Masayuki Haria)
Title: Dento Kogai-shi. Born in 1954.
He learned from master Kasei Yoshida, A Maki-e artist of tea sets mainly used for the tea ceremony in 1977, and he has participated in exhibitions each year since 1990. He has done Maki-e for Danitrio since 2001.
This pen fills via eyedropper and comes with the number 8 oversized nib and ebonite feed.
Size/Shape of pen: Based loosely on the Genkai, but not quite as long and shortened on the end where the blind cap is.
Base Material: Layers of Mother of Pearl
Painting: Maki-e
MSRP $8800