Description
MK-45, Genbu (The gods of snake and tortoise together as one of the Four Gods)
The technique used for this piece is Togidashi Taka Maki-e. Hundreds of Oki Hirame (Hirame set by hand) and hundreds of shells are inlaid on the design.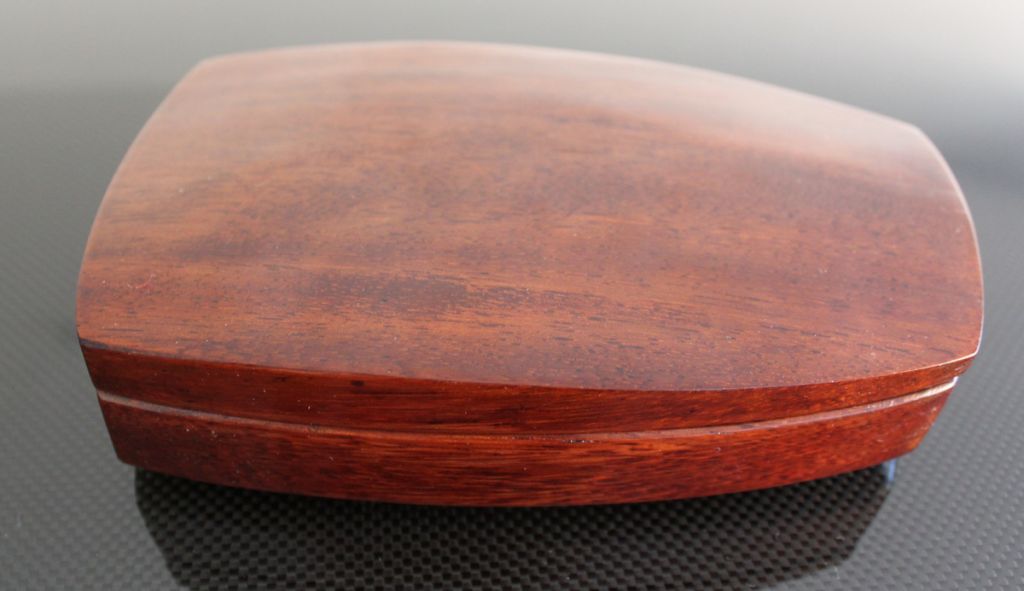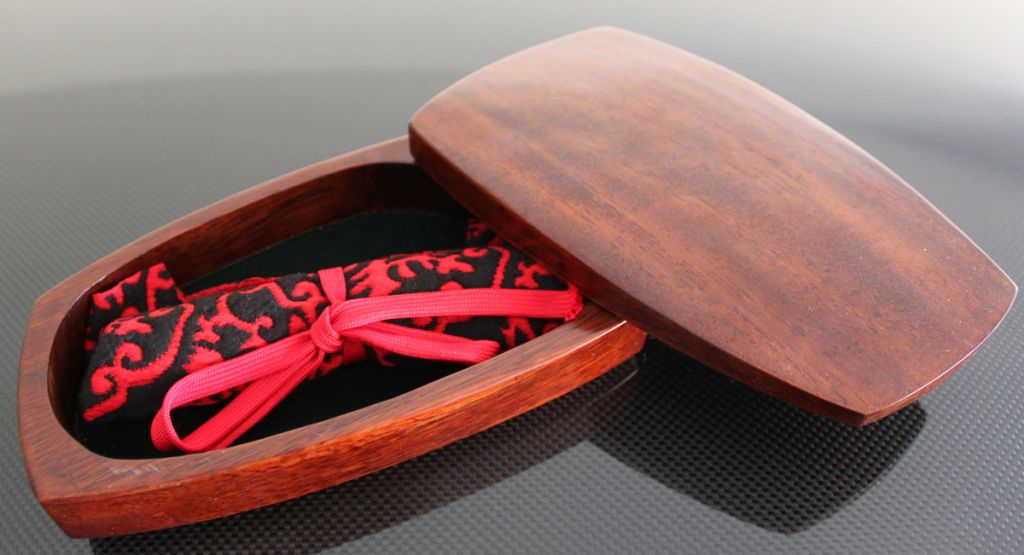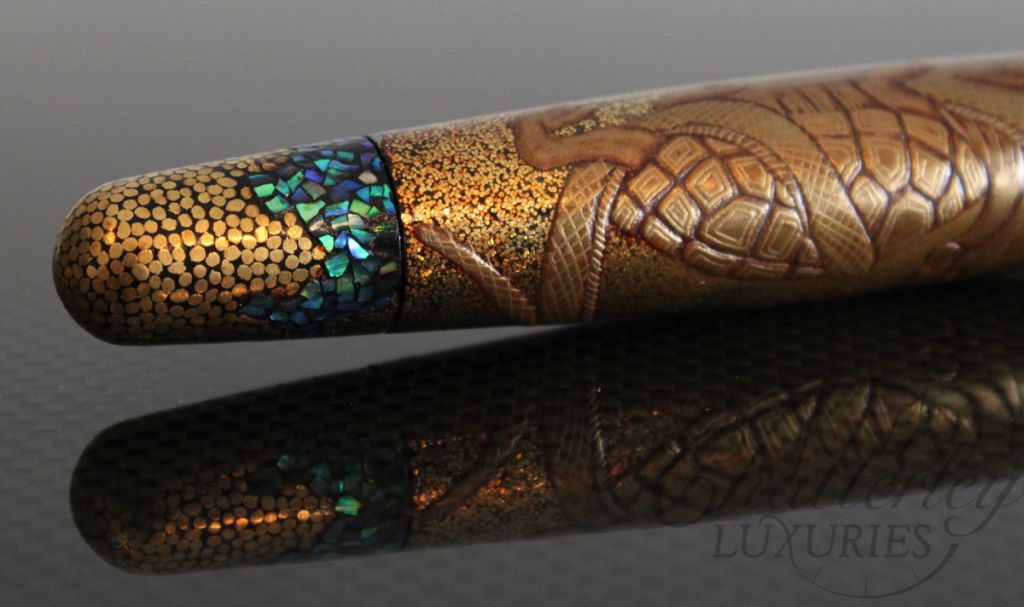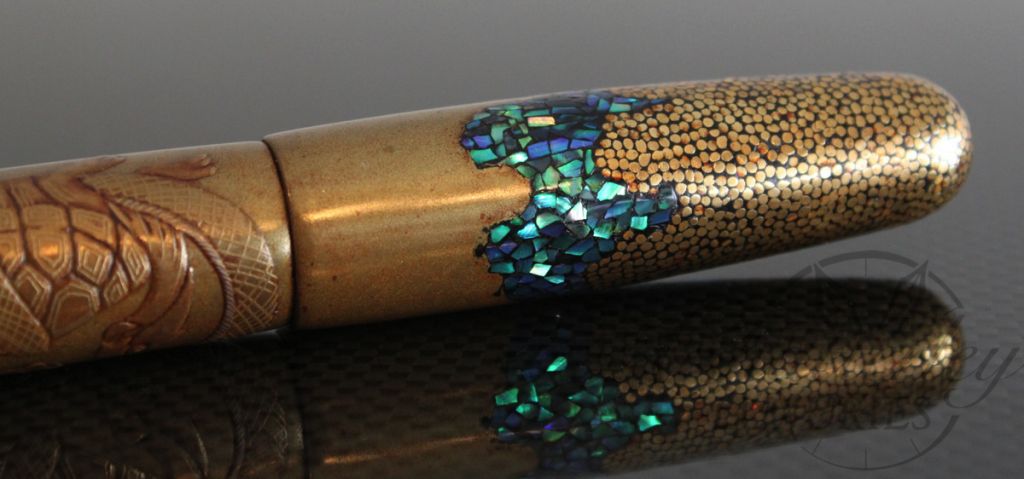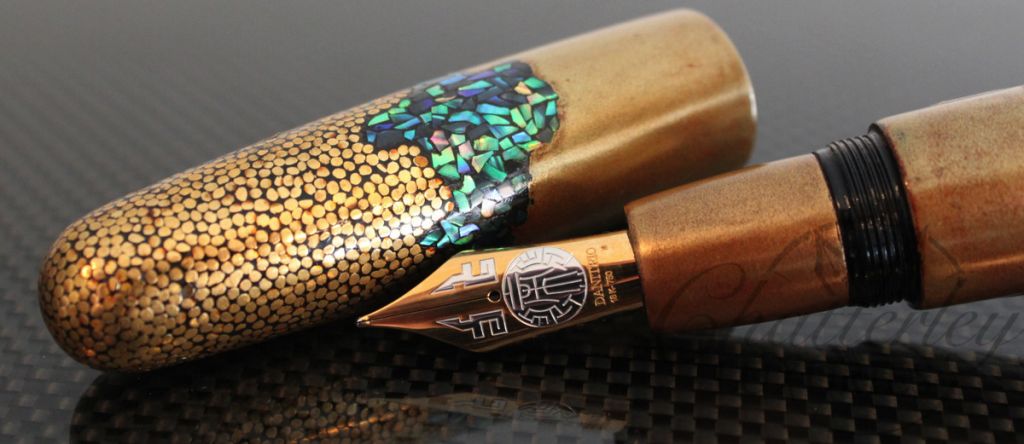 This pen size is Mikado, which is a larger pen and is fitted with an ebonite feed and a size #8 18kt gold nib. The nib grades available are Fine, Med, Broad or Stub. This pen fills via eye dropper. Here is a link to Danitrio to see how the eyedropper works for their pens.
Artist Info: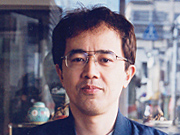 Kenji Yamamoto.
Signature: Kenji.
Title: Member of Gendai Kogei Bijutsu Kyokai. (Modern Craft Art Association) Born in 1964. He started painting when he was only 7, and he began to work on oil paintings a few years later. His oil paintings to Maki-e by following his parents' advice at age 15. He is the only one of the Maki-e artists that works on pieces for the direction of "art for art's sake" and his Maki-e works have been accepted by Nitten each year since 1995 and his achievement to be a member of Gendai Kogei Bijutsu Kyokai, a major organization of artists in Japan was a great one at his age of only 38, five years ago.