MILUS SINCE 1919 A PROUD HISTORY.
For us measuring time is part of our culture inheritance. We grew up here in the cradle of watchmaking at the foothills of the Jura mountains. The perfect place where all technical and aesthetic challenges to the Swiss watch industry have been deeply set.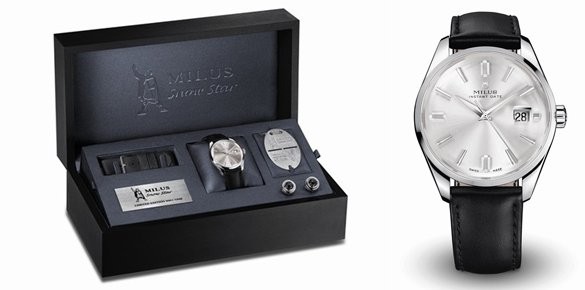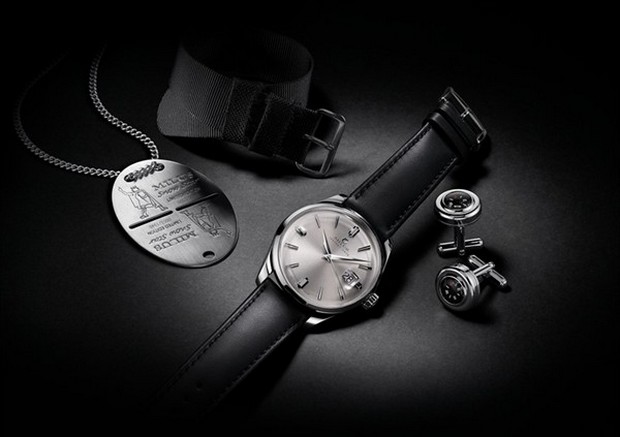 HISTORY
1919: Milus was founded in Biel/Bienne, Switzerland by Paul Wiliam Junod
1950: Milus headquarters and workshop in Biel/Bienne
1951: Paul Herbert Junod, son of the company founder, takes over the company
1957: Milus window display
1970: "Rose d'Or de Baden-Baden" award for the "La Mer" model
1978: Milus Skeleton watch 70s
1982: Paul Herbert Junod hands over the company to his sons Paul and Pierre Junod
1986 – 2001: Milus watches receive several awards and are displayed in the world's leading museums
2003: Milus becomes Milus International SA
2006: Launch of the 1st TriRetrograde Seconds Skeleton, the Herios TriRetrograde and the cufflinks with 360° rotatable oscillating weight
2007: Launch of the 2nd TriRetrograde Seconds Skeleton, the Merea TriRetrograde for which Milus receives the first prize in the category ladies' watches, awarded by the magazine "La Revue des Montres" for the model in 18K white gold set with diamonds
2008: Launch of the 3rd TriRetrograde Seconds Skeleton line, the Tirion TriRetrograde
2009: Milus wins the first prize in the category "Best of Timepieces" at the Couture Design Awards in Las Vegas for the Tirion TriRetrograde, 1919 Limited Edition
2010: Launch of the Tirion Répétition Minutes TriRetrograde
2012 brings us back to the past… In the 1940s, US Navy pilots used to take a collection of precious objects along on their missions. These so-called "Life Barter Kits", which were conceived to ensure survival of the owners, contained, notably, a Milus Snow Star watch. In homage to this flagship model from its history – and history in general
2012 : Launch of the Milus Snow Star Heritage kit This year will see the releasing of the Snow Star Heritage kit in two limited editions: red gold and stainless steel. Each model comes along with a very original set of cufflinks, a military identification tag and an additional aeronautic strap
2013: Zetios Chronograph ZCRC3 Limited Edition – The colours of Brazil Green, yellow, blue … Milus is paying tribute to the famous footballer Roberto Carlos by launching an exclusive version of its Zetios Chronograph that subtly integrates the colours of the Brazilian flag. The series is limited to three pieces world-wide and one of them is reserved for the star of the leather ball.