Montblanc Friedrich II the Great 4810 Limited Edition Fountain Pen
This pen has been lovingly used. It comes with box and papers and has a Fine nib.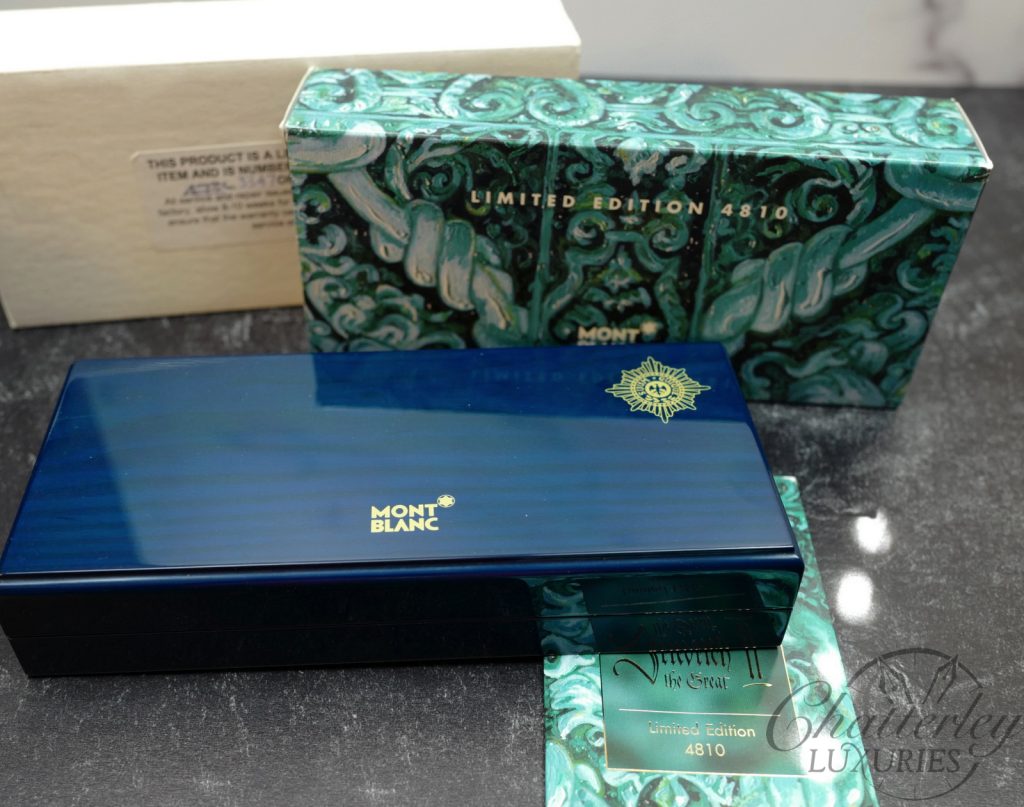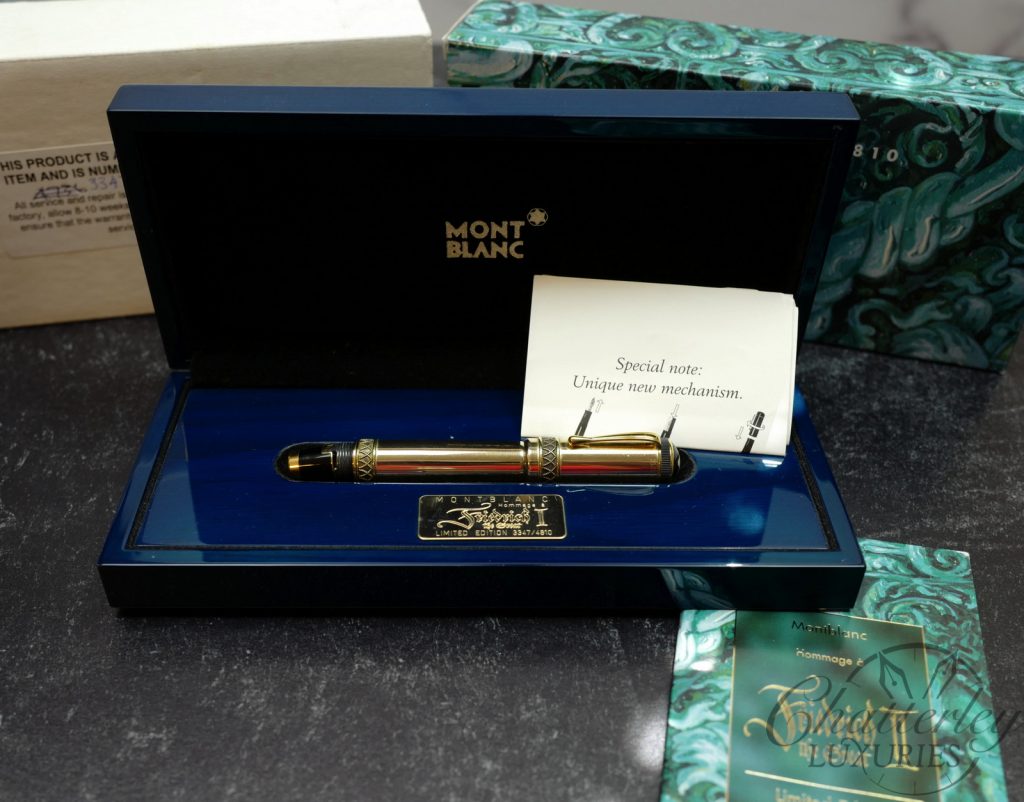 Frederick the Great was anything but an ordinary king. He is a celebrated historical figure, not only because he saw himself as the "first servant of the people", and because of his Prussian discipline, but also because under his rule art and culture underwent a revival. Sanssouci Palace became a centre of attraction for intellectuals, artists and writers from all over Europe. Frederick himself wrote numerous philosophical works with his friend Voltaire, including the famous "Antimachiavelli".
Just as extraordinary as this Prussian king is the Patron of Art Edition Friedrich II the Great made in his honor. The gold-platted barrel of Edition 4810 is decorated by two rings embellished with a pattern of curves. These, like the elegant clip, are also gold-plated. Edition 888 is decorated with rings of 950 platinum, and its barrel and cap are made of 750 white gold. A feature shared by the two editions is the 18-carat gold nib, which carries an engraving of the royal monogram of "Fredericus Rex" An ingenious mechanism enables the pen to be screwed back into the barrel to protect it.
Charlottenburg Palace has him to thank for a new rococo wing, while he also gave Berlin its Opera House, its old library and the Catholic church of St. Hedwig. Friedrich II the Great went down in history as a military commander and a humanitarian philosopher.
The barrel of the Limited Edition Friedrich II the Great features two finely crafted bands with a pattern of interlinking arches. The 18-carat gold nib bears the engraved signet Fredericus Rex as a tribute to the monarch from whom the pen takes its name.