Montblanc Year of the Golden Dragon Limited Edition Fountain Pen
This pen is NOS and comes with box and papers. It still has its original nib sticker. It has Medium nib.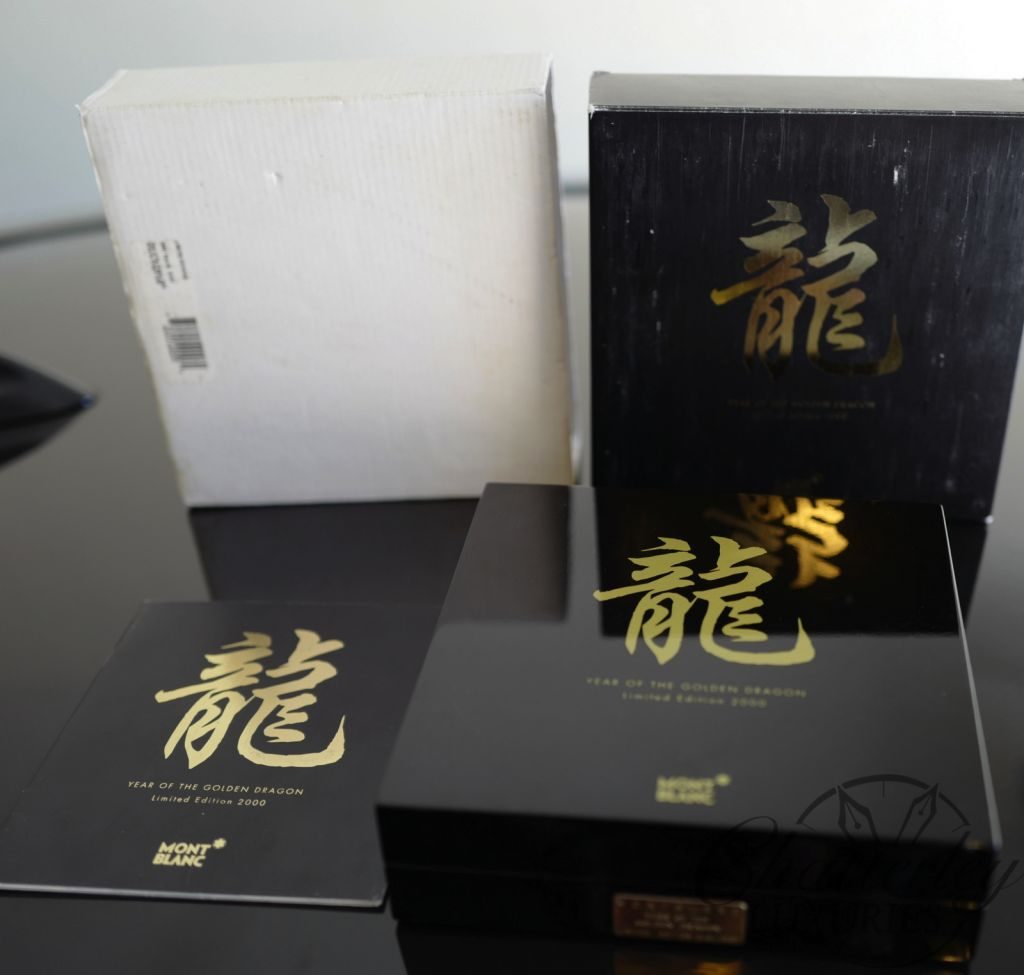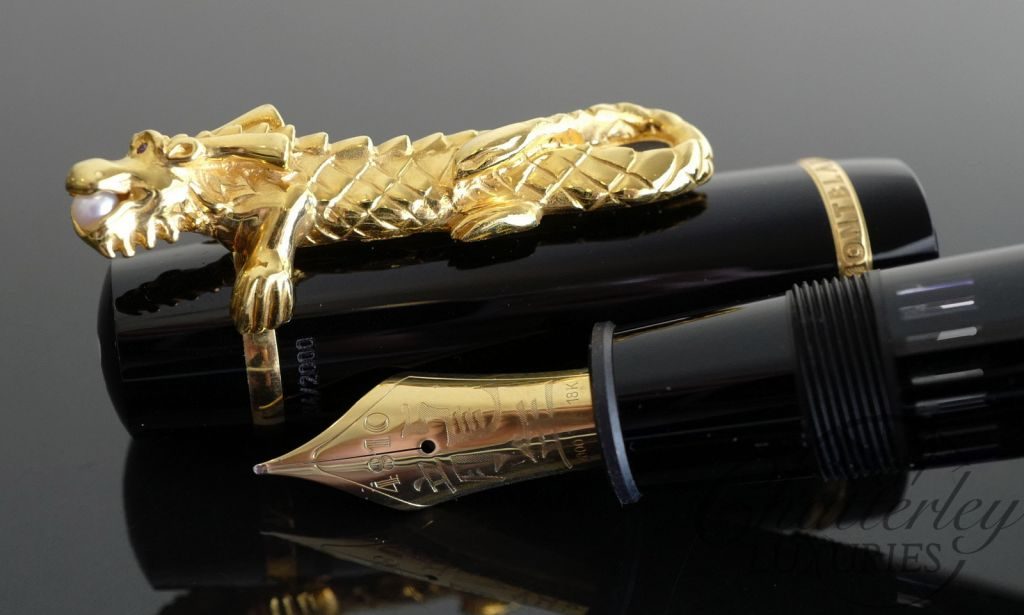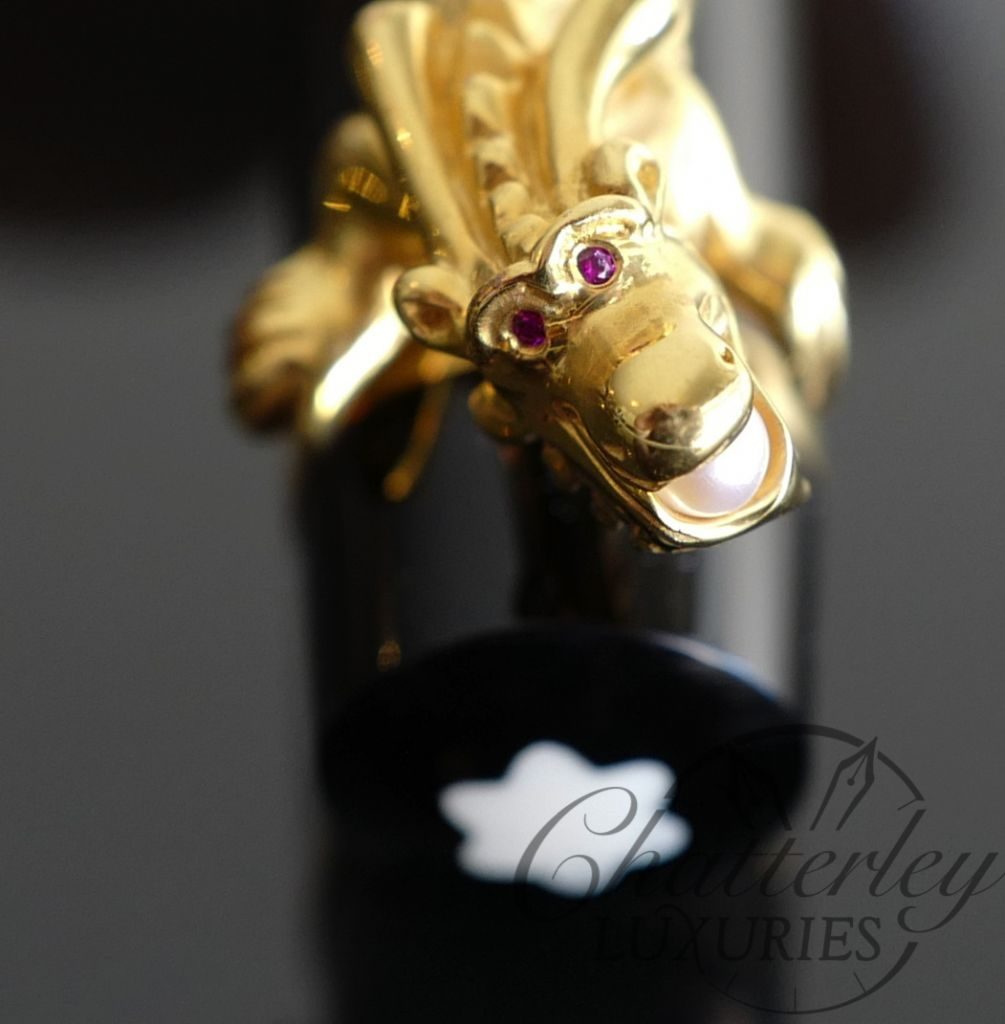 This Limited Edition Year of the Golden Dragon, in which European writing culture is combined with Far-Eastern tradition, acknowledges Asia's cultural and artistic contribution.
The golden dragon is the central element of the pen.  It comes in the form of a 750 solid gold dragon clip and the cap, like the barrel, is made of black precious resin. The dragon's eyes are two glowing rubies, and between its teeth it holds a precious cultivated freshwater pearl.
Asia is home to some of the oldest cultures, which have also had a considerable influence on the Western world. Philosophy, medicine and astronomy, the calendar and paper and ink were part of everyday life in Asia long before they came to Europe. And as in the Western world, the year 2000 had a very special significance in Asia, particularly for the Chinese horoscope: it was the Year of the Golden Dragon, a sign that occurs only once every 60 years and promises all those born under it magical powers and happiness.