Montegrappa Beauty Book Gentleman Shiny Circles Celluloid Limited Edition Fountain Pen Closeout
This pen originally shipped with a copy of the "Beauty Book". But these will not ship with the book. These come in a standard Montegrappa Box as seen below.
The celluloid on this pen is amazing! Coupled with its really unique shape, its a very nice pen!
Dimensions of pen are:
Length capped-136mm long
Length uncapped, nib to end-126mm long
Section Diameter at its widest-11mm
Cap Diameter at its widest-16mm
Weight-34 grams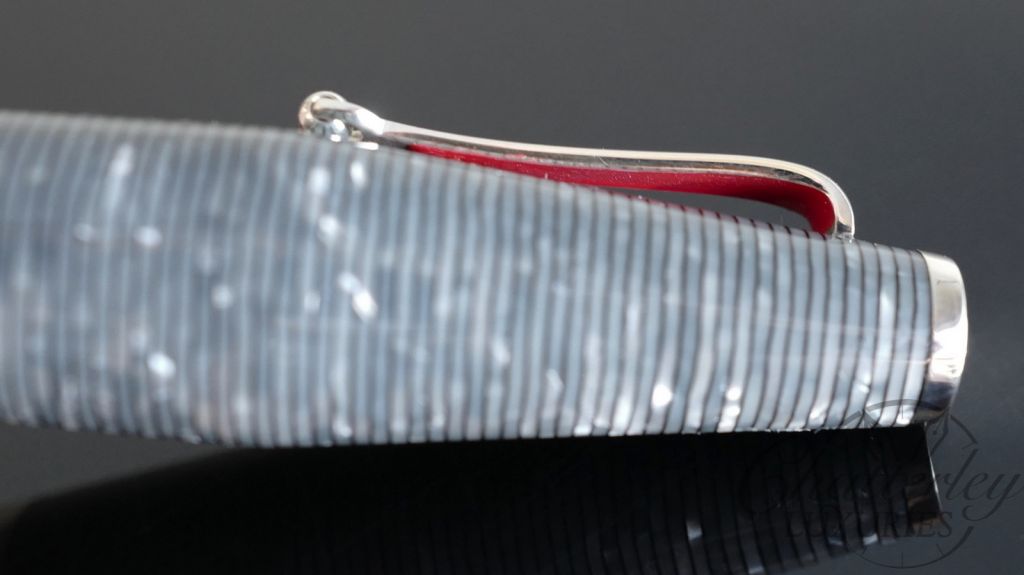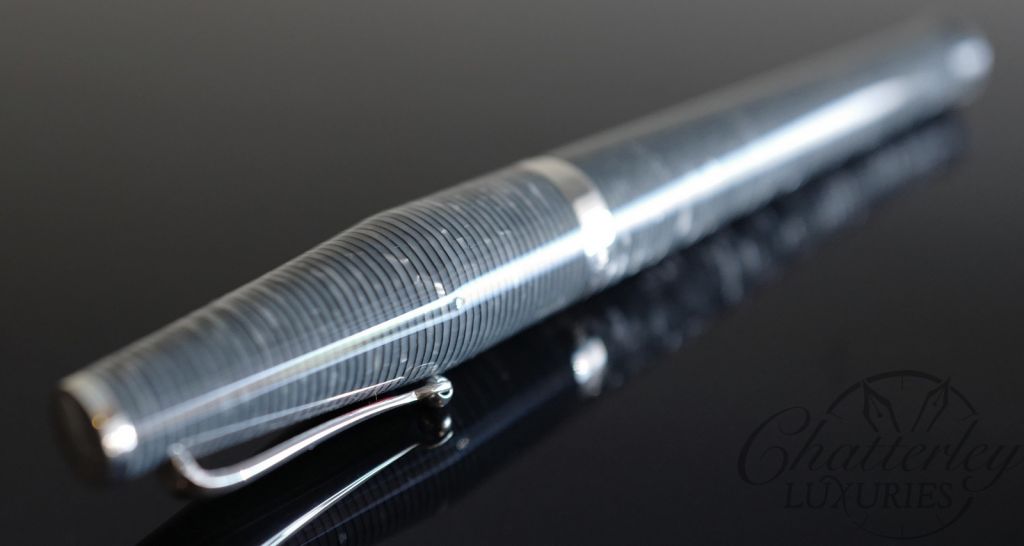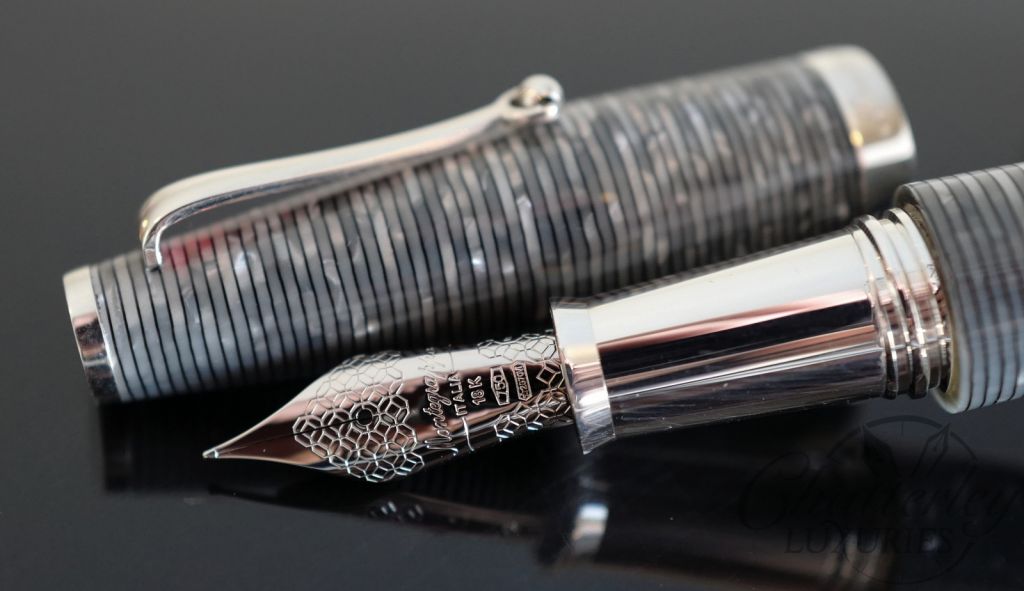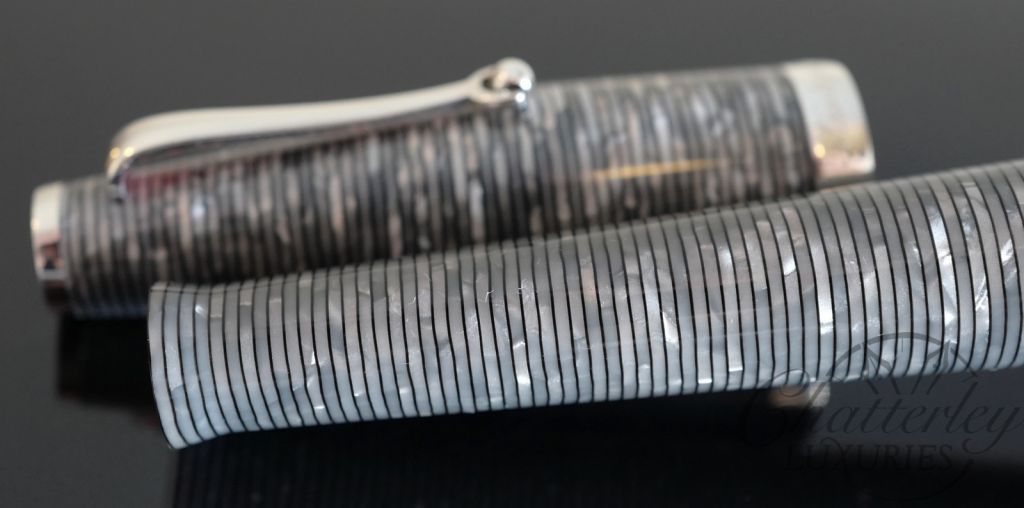 The Beauty Book is a 312-page hardcover coffeetable book filled with images of much-loved celebrities, musicians and top models, taken by the famed photographer Darren Tieste. All the monies raised will go directly to Brain Cancer via two charities called SNOG and HEADRUSH. These charitable organizations are non-profit and both rely on donations for research. Montegrappa supports this noble project with a line of sublime writing instruments notable for the sheer beauty of the form, the material and the colours.
In support of this cause, Montegrappa has developed editions for both men and women. Both are made of celluloid, employing new colours never used before. Both series will be available as fountain pens and rollerballs. All pens feature solid sterling silver trims, while the fountain pens' nibs are 18k gold; the latter all use ebonite feeders and will be offered in three writing grades of fine, medium and broad. The Beauty Book pens feature the globally-recognised 'ribbon' symbol in the fight against cancer in the caps' tops.
Made of precious grey celluloid in a circumferential stripe
The body has the form of a sharp, tailored suit
The pocket clip terminates in the signature 'rolling ball' that Montegrappa devised to ensure smooth insertion and removal from a pocket.
The Beauty Book pens feature the globally-recognised 'ribbon' symbol in the fight against cancer in the caps' tops.
Behind the clip is a 'secret' layer of red lacquer.
Fountain pen with 18k gold nib and sterling silver trims
Limited to 200 pieces
MSRP $1995