Newton for Chatterley Knickerbocker 139 Oversized Ebonite/Celluloid Caps Fountain Pen
"Chatterley Founders Club" price available. On specific Chatterley Designed, Collaborations or Exclusives we will be offering a special price for anyone who has previously bought any Chatterley Collaboration/exclusives from us. Just email us at info@chatterleyluxuries.com to let us know when and what Chatterley pen you purchased from us to get the Founders Price.
The Chatterley and Newton Pens Ebonite/Celluloid caps Knickerbocker "139" Edition. These are not numbered because there is only 1 of most of them. So we didn't feel the need to number.
The pens come with #8 Bock Titanium nibs with ebonite feeds. Nib choices are Fine and Broad.
These pens are hand turned  and sculpted by Shawn Newton. The clip and ring are hand crafted by Shawn out of Solid Bronze.
Southwest (Sold out)

Grey Striated (1 left)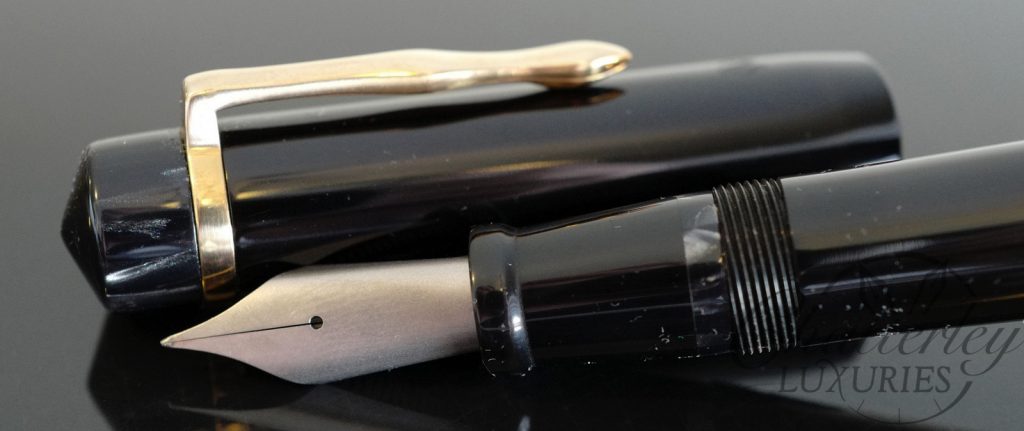 Veined (1 left in stock, but with a bronze section ring instead of veined material)

Wild (1 left in stock but with a bronze section ring instead of Wild material)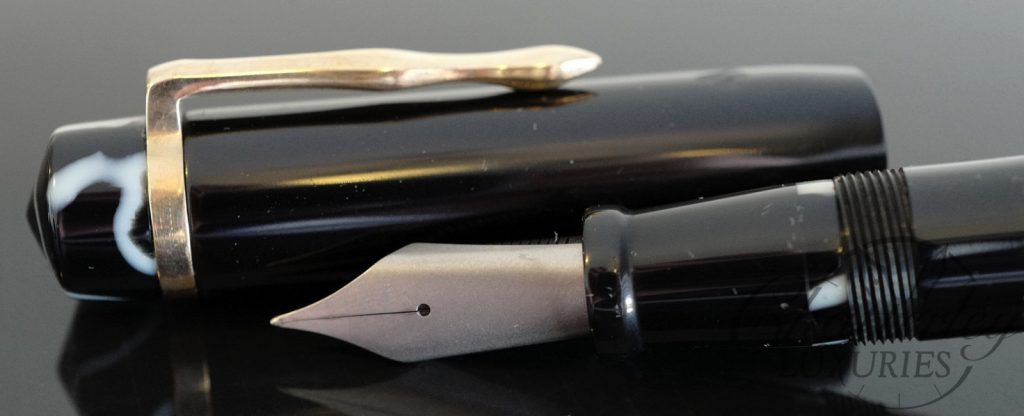 Red Marble (Sold out)

Green Saft (Sold out)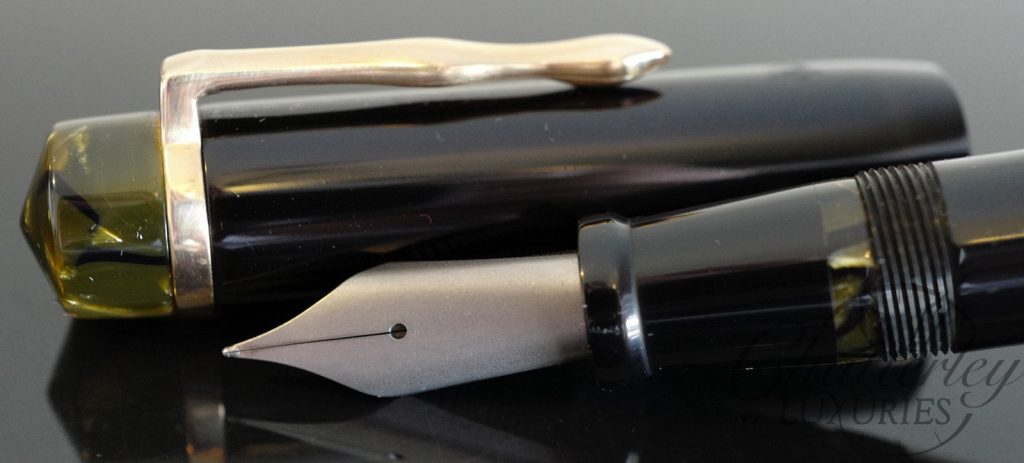 Saffron (1 left)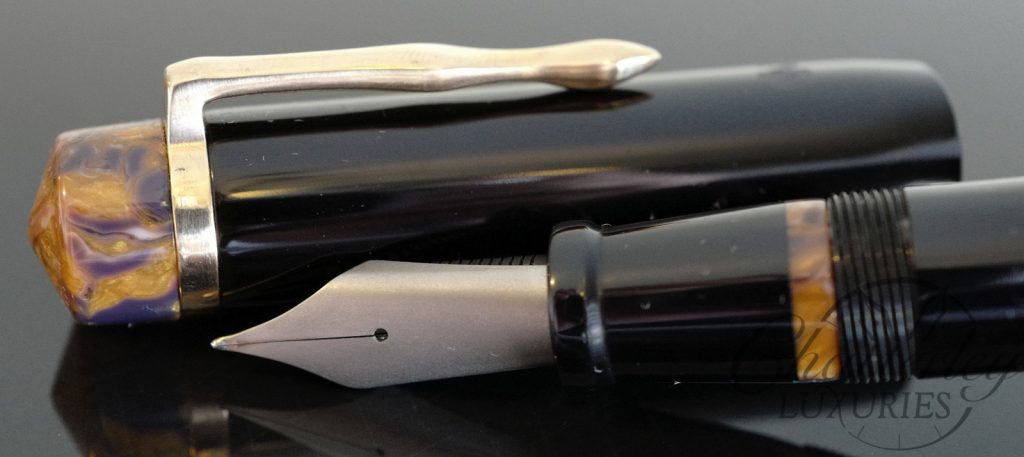 Each pen comes with a Newton pouch and mug. (below is a picture of the first all G10 version with is sold out now, but just shown here to show the mug)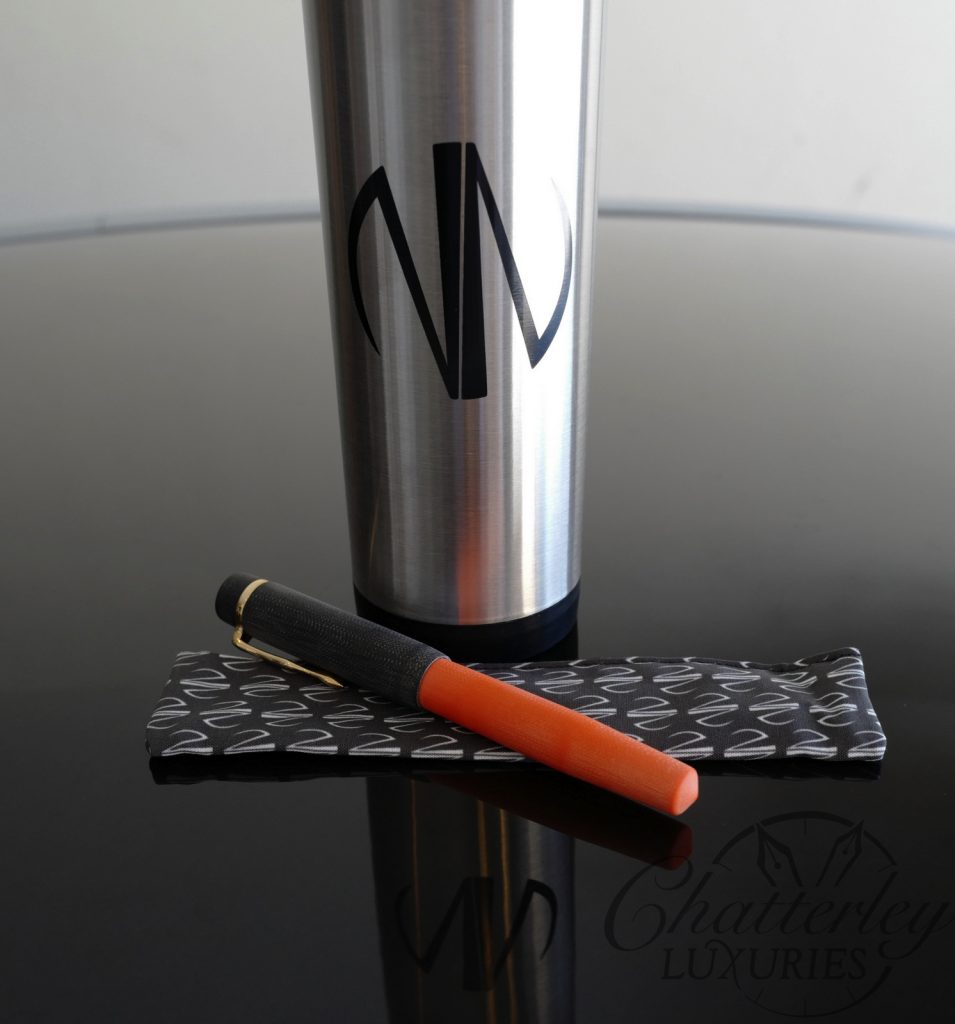 Here is a picture of the manufacturing process where Shawn creates these works of art. (these are pictures of when he made the prospectors, but the process is similar)