Description
Omas Ferrari 348 Challenge Fountain Pen
In the clip, is the Rampant Horse that is characteristic of the Ferrari brand, also around the band on the cap, is the name of the pen "Ferrari 348 Challenge".
Omas first released this limited edition in 1994, almost 20 years ago, it was made by Ferrari for Omas. This pen is piston filled and has an 18kt Gold Broad nib. The material of the pen is resin, a very rich red color. Not a common pen to come across, but not rare.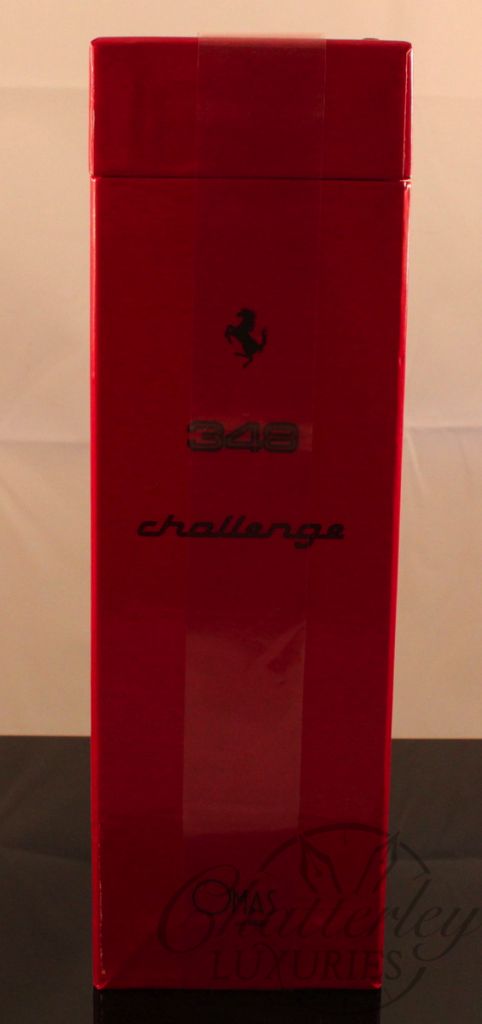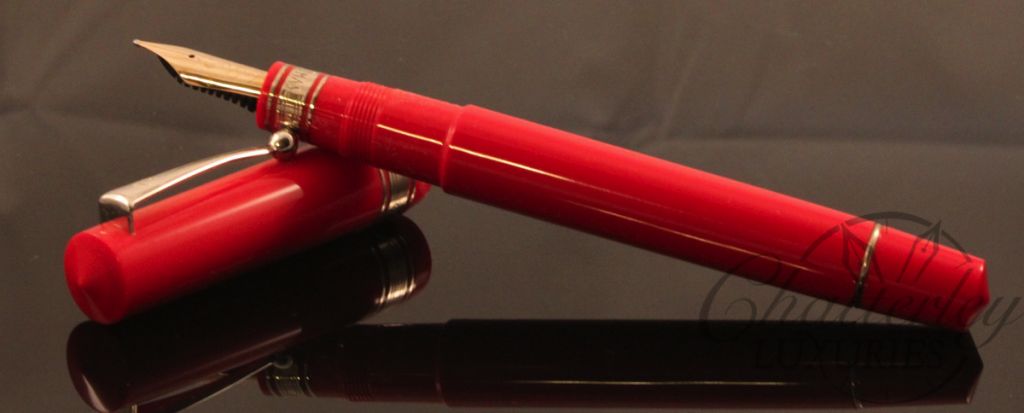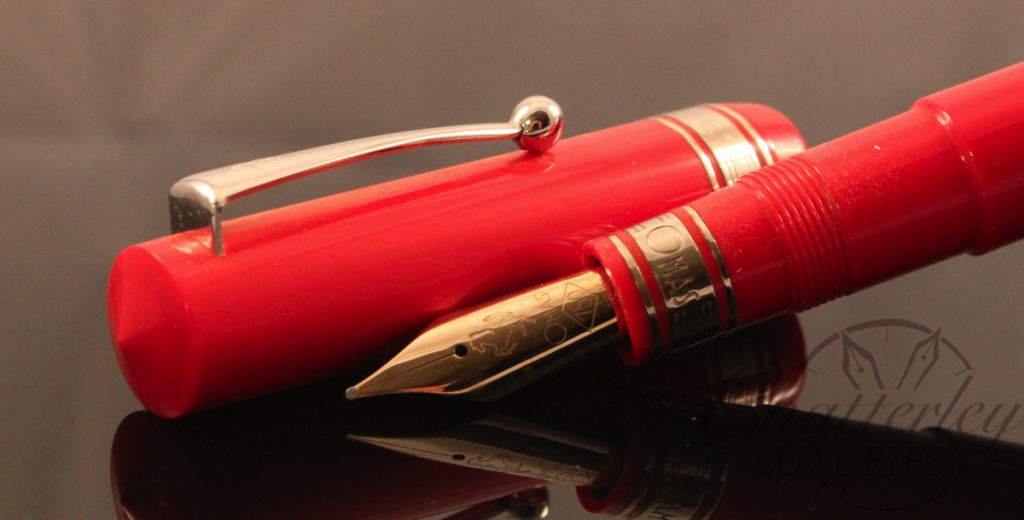 This pen is in good condition, but lightly used. This pen comes with original box. The box complete, with the "gear" that the pen is placed in when in the box.
This pen is equipped with a solid 18kt gold Broad nib with the Ferrari Mustang logo engraved on it.