Description
This pen has been lightly used, and it comes with box and papers. There are some minor signs of use. The ring just above the piston knob at the bottom of the pen spins around. There is a small separation between the piston filler knob and the body of pen. You can see this in the pictures below. This does not in any way inhibit the performance of the pen, it still works great. It is fitted with a 14kt gold 1.1 Stub nib.
This pen is for sale via consignment here. This pen was created by Stipula for the FPN (Fountain Pen Network). There were a few versions made for the FPN, this is the Azurite  resin pen with Silver trim. There were 49 of these made, this is number 12/49. It is equipped with a 14kt gold 1.1 Stub nib, and this pen bears the inscription " Notte di Stella ", then below the inscription it says " FPN 2011 12/49 "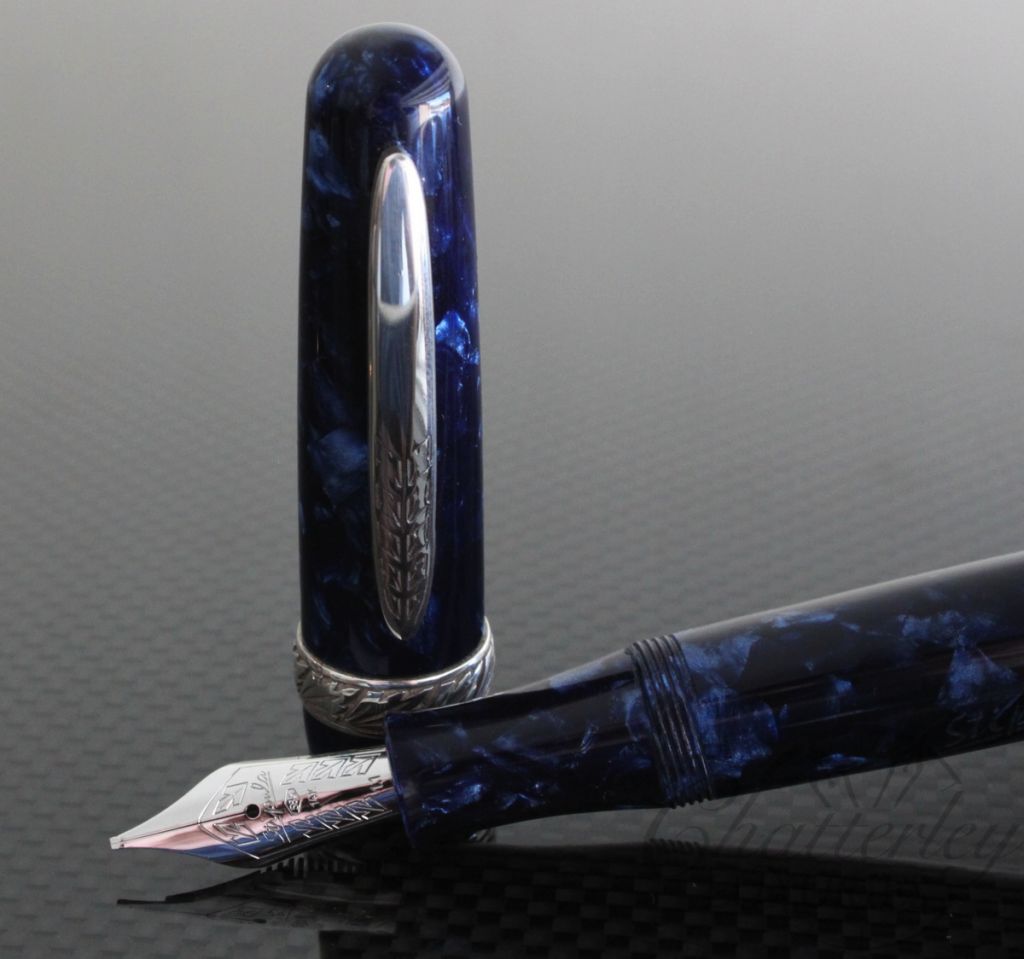 In 1991, Stipula presented "Etruria," a fountain pen named for the ancient land in which it was created. The ancient Etruscans settled these lands, now known as Tuscany, where they practiced their sophisticated metal casting techniques, creating objects that are the essence of craft excellence.