Description
Torelli #45 Demonstrator Fountain Pen Solid Rose Gold Trim
More pictures available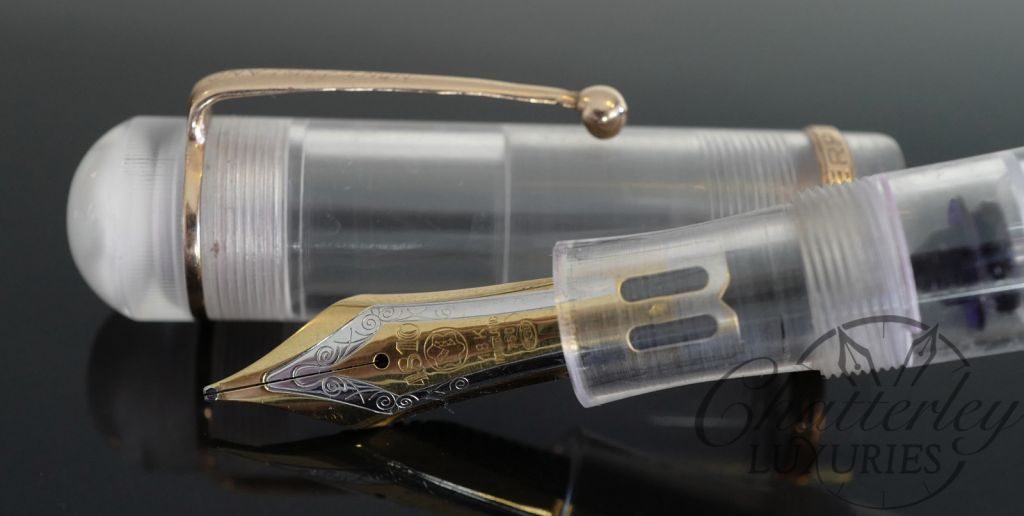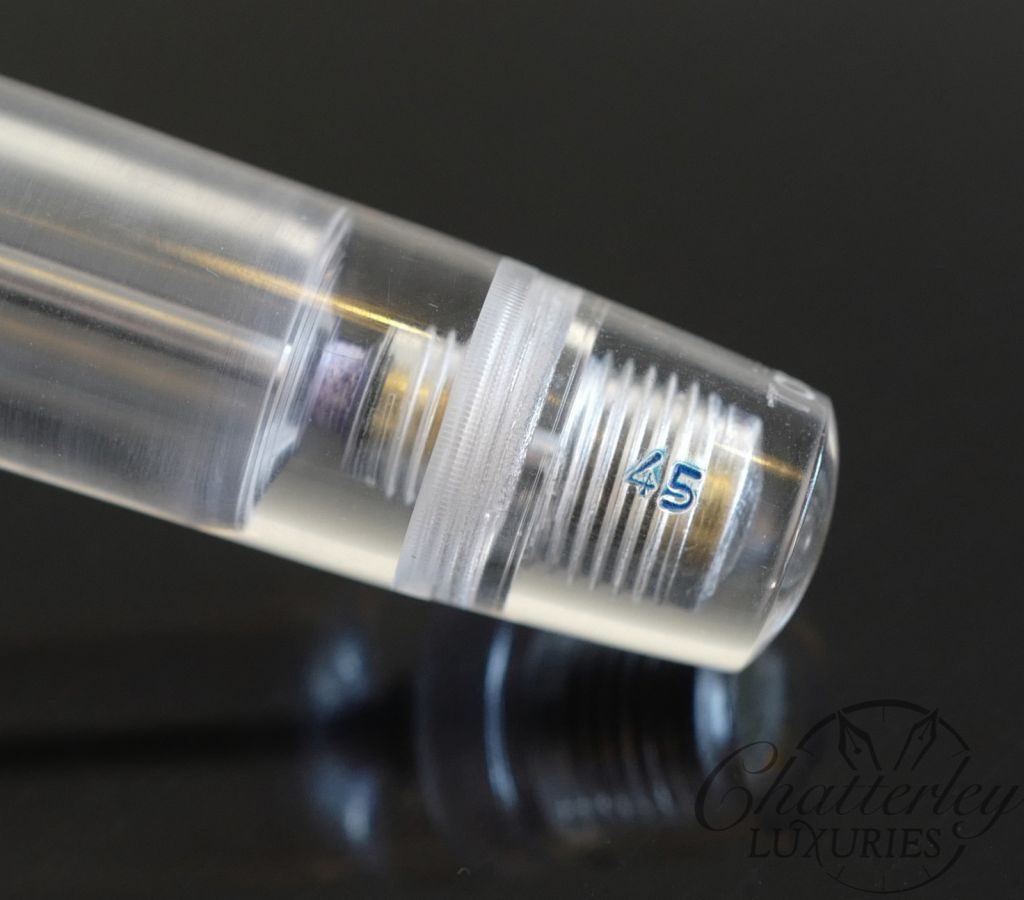 These pens are truly 100% hand made. Every piece is meticulously made by Brad Torelli with the exception of the nib which is vintage.
To start off, he adheres to a ridged uncompromising work ethic, working down to fractions of thousands of an inch and has the fluid ability with measurements in the use of Micrometers, bore gauges, depth gauges, dial indicators and thread gauges. Then geometry and doing multi-lead threading performed on a lathe.
The proper dressing of all cutting tools and the ability to maintain a finely polished razor sharp cutting edge at the correct rake on all cutting tools is key.
Brad has a intimate knowledge of the many different materials that are employed in the manufacture of these pens. Materials used are ones that will survive the test of time. Brad says "I feel a fine pen should survive well past the life of the original owner."
All the metal trim parts are solid gold and are cast and stamped accordingly and are hand finished.
The Feed is hand made from a ebonite center-less ground rod and is turned into a feed performing many operations on a milling machine.
The body of the pen starting as a lucite barrel are rough sized on the outside and then bored inside which dimensions are held to very close tolerances. Then various operations are performed like polishing the bore for the piston to travel smoothly. Then section is then bored for a proper-press fit of the nib and feed..
The plunger rod is machined from center-less ground wire to .080″ 302 stainless threads machined to receive a 0-80 thread. Several small parts are then machined of brass on the lathe for the filling mechanism. The piston consists of a soft .020 non-rotting polymer washer and ebonite backup washer and cone retainer nut. The plunger rod is sealed at the barrel with a drilled brass packing screw and 003 size o-ring.
The section is threaded into the barrel using special pine tree rosins. Its then warmed to apply it. This is done so repairs can be made as it can also be warmed to remove it.
Now the cap tube is bored internally forming different steps, then threaded then 1 or more .007 inch groves are cut to receive the cap band of 14kt. These are compressed/shrunk into the groves. The top of the cap is machined and retains the washer type clip also of solid gold.
In addition to the lengthy manufacturing process there is a considerable effort to ensure proper fit of all parts. This can sometimes mean, machining and re-machining until all fit perfect.
In the end, you get a true masterpiece.