Visconti Erotic Art Casanova Limited Edition Vermeil Fountain Pen
This pen has been lovingly used.  It comes complete with box, papers, inkwell and is equipped with an 18kt Medium nib.  It is LE #17/69.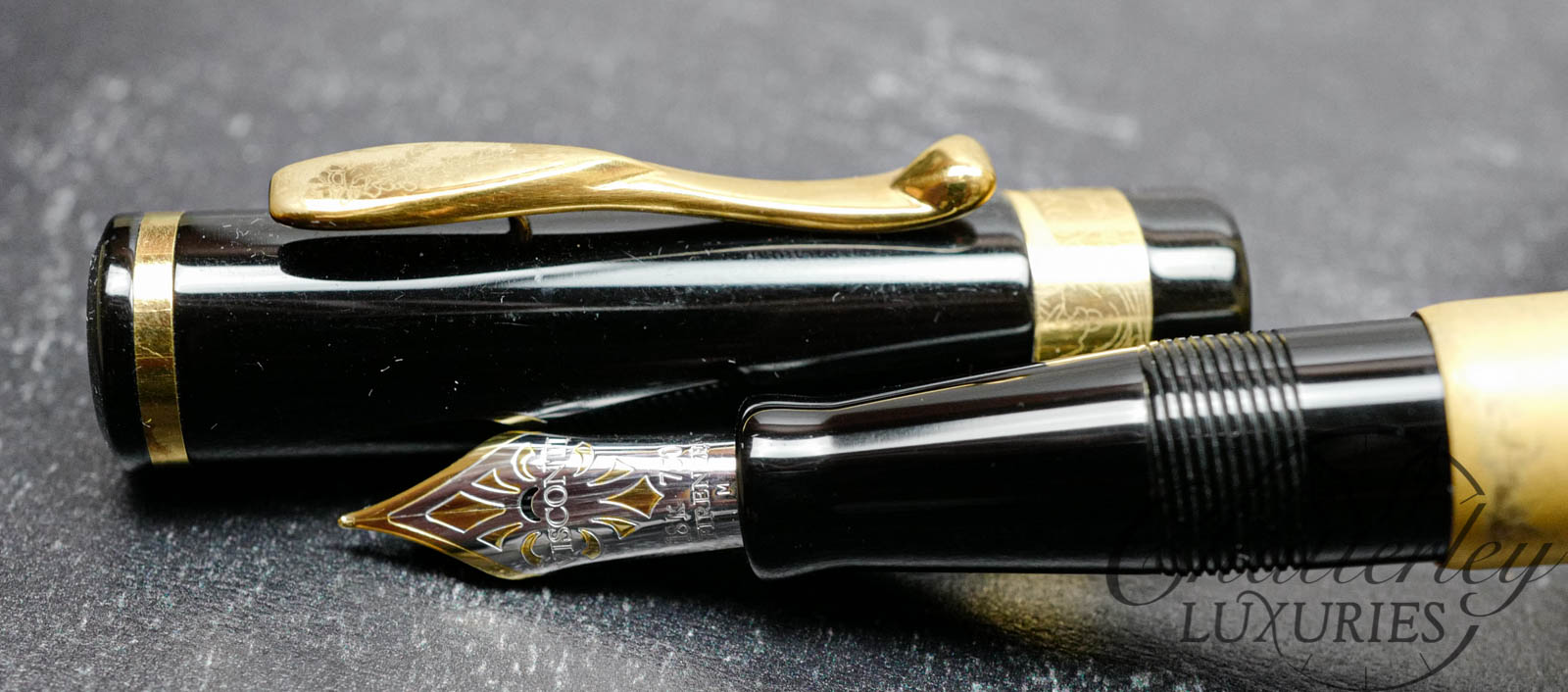 Casanova, the great Venetian lover, represents the typical Italian and extremely romantic and elegant "whispered" eroticism that was so popular in high society in the late 18th and early 19th centuries.