Visconti Leonardo Da Vinci Machina Limited Edition Fountain Pen
This pen has been lovingly used.  It does not come with its outer box, however it does come with its original wood box, ink and papers.  It is equipped with an 18kt Extra Fine.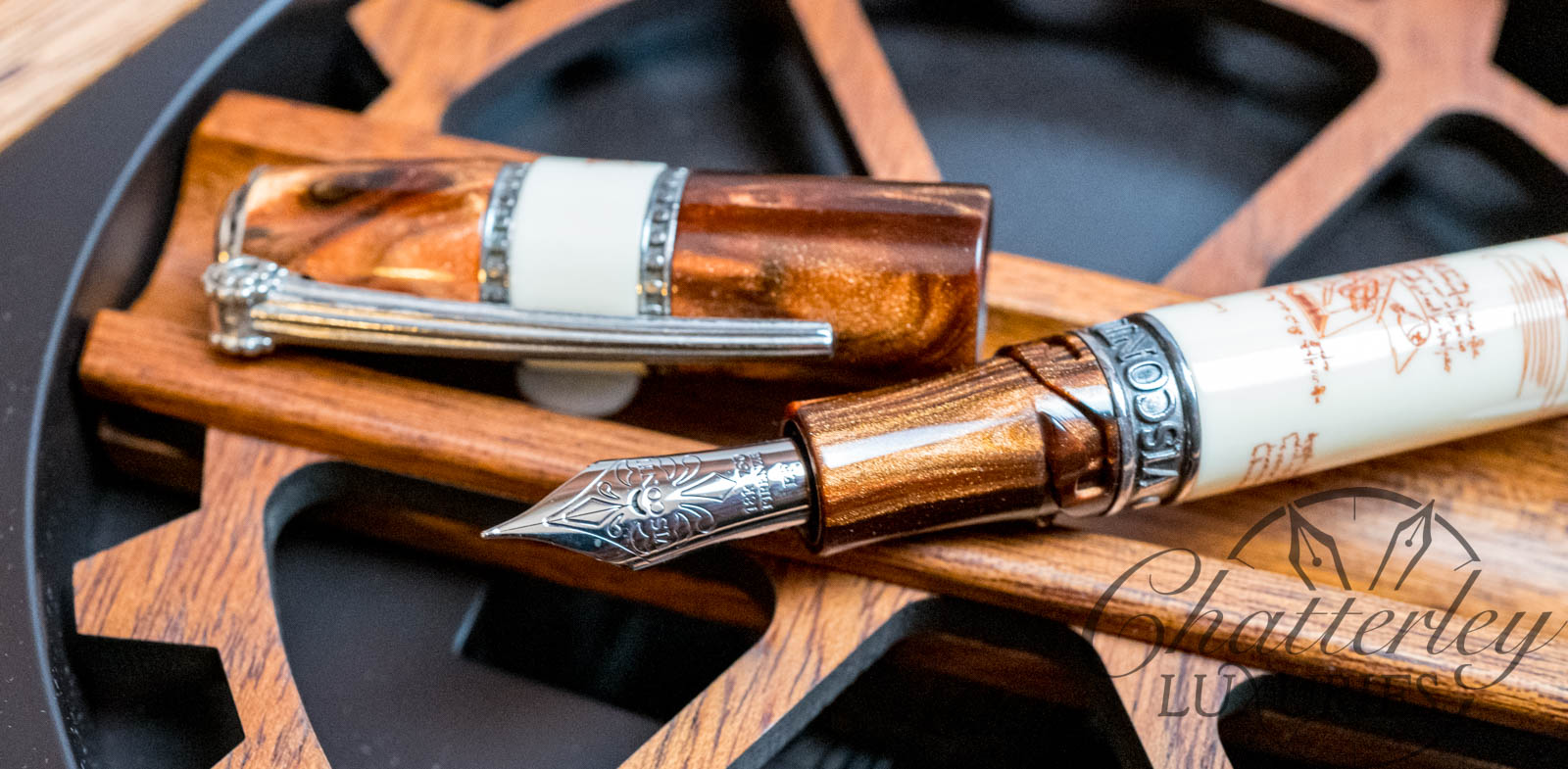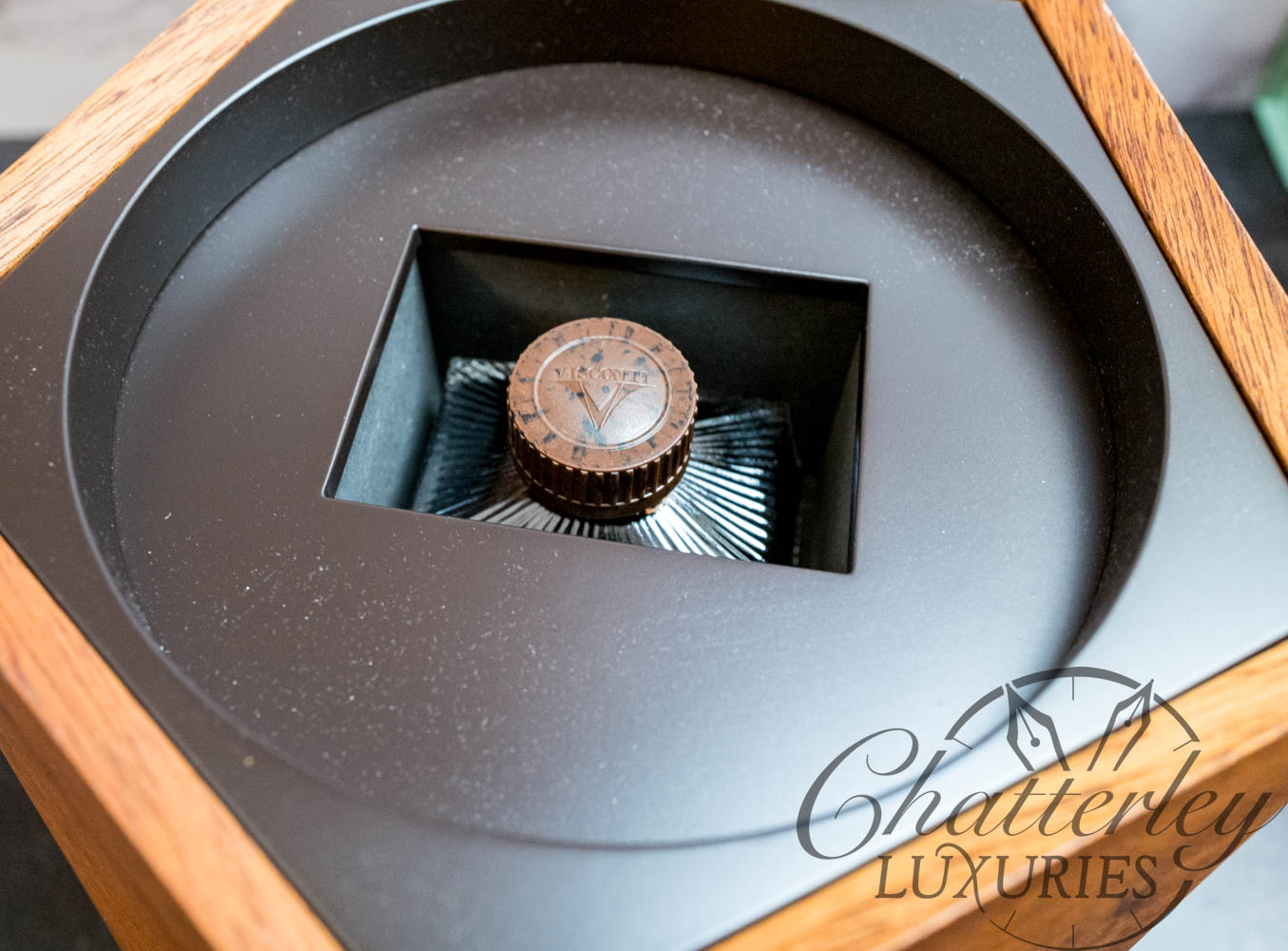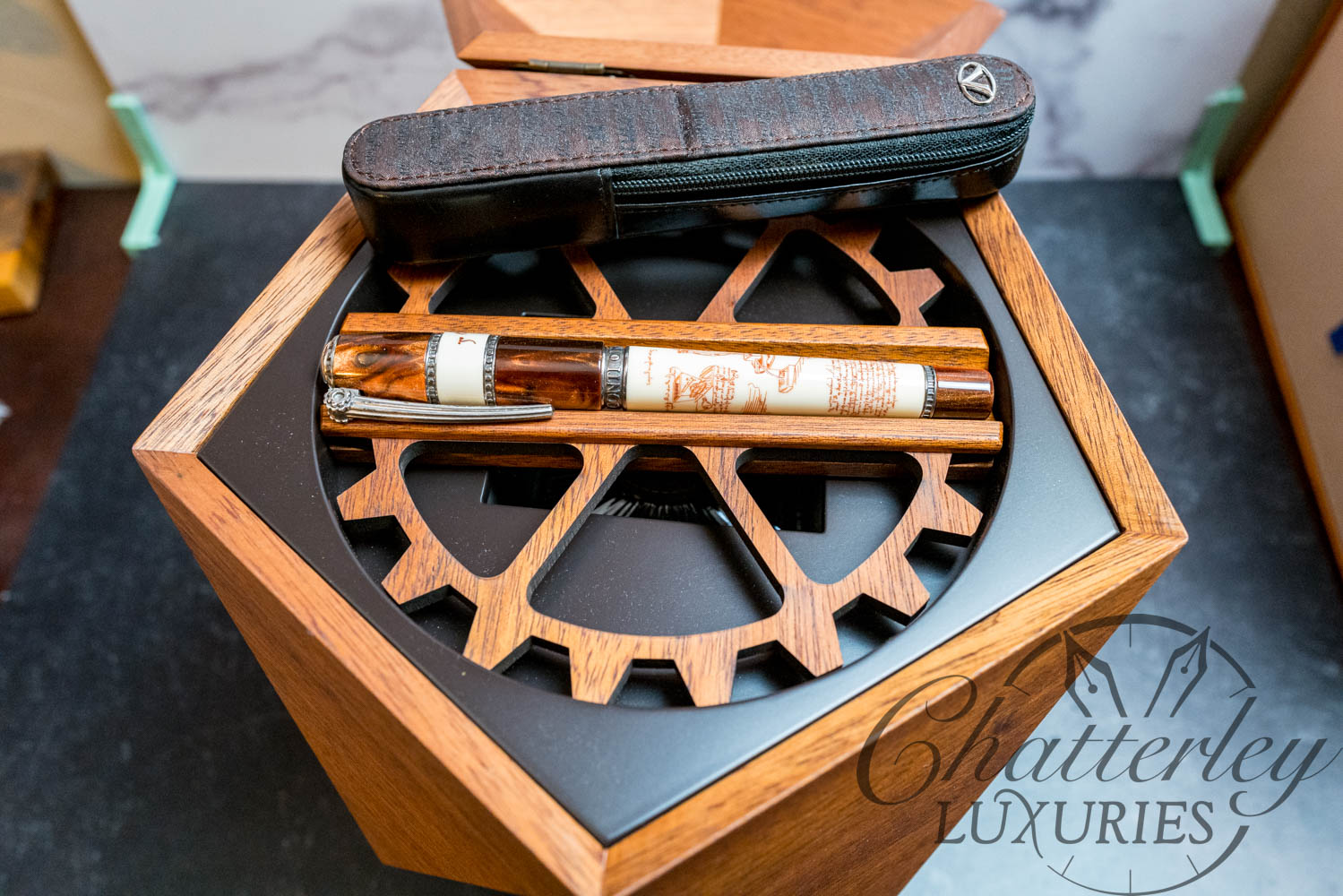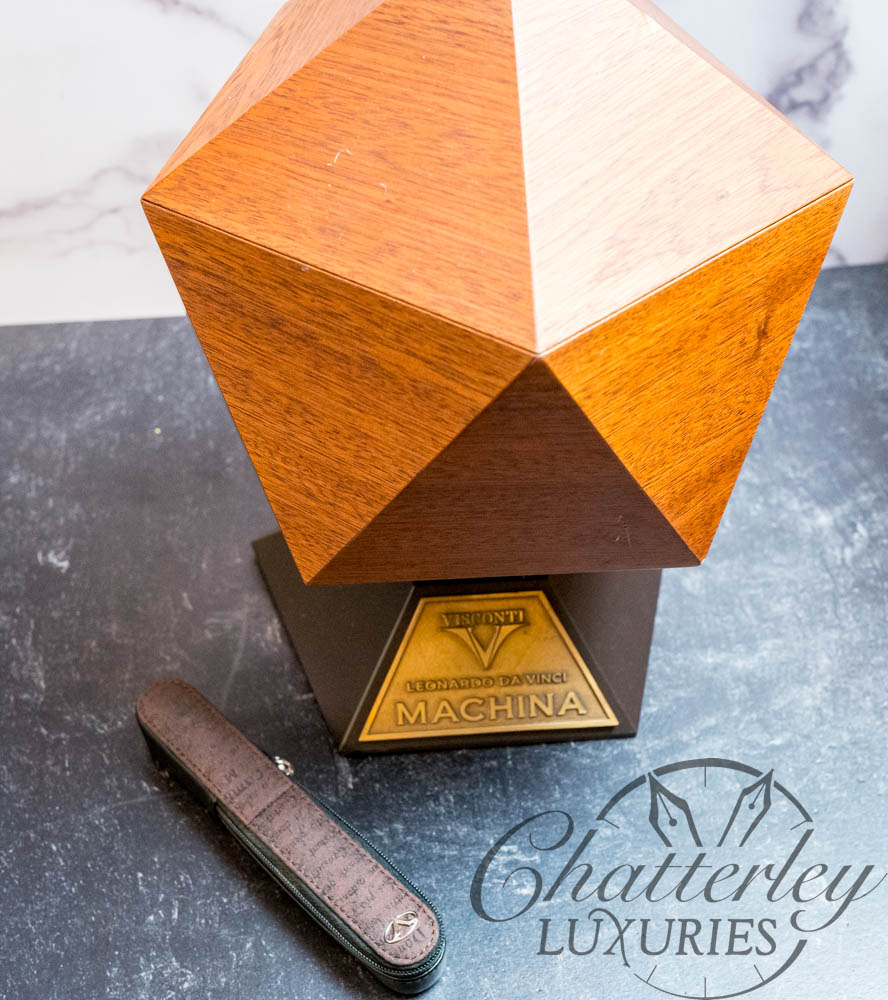 The Machina was inspired by the desire to celebrate Leonardo Da Vinci's lifetime achievements. A man as well known in the art community as he was in the science and mathematics industries, Visconti commemorates Da Vinci's life on the 500th anniversary (May 2nd, 1519) of the Italian legends passing. He was born near Florence, Italy and celebrated world-wide for the immense impact he had on popular culture.
 Visconti chose to highlight his engineering talent for the design of the Machina collection. Hand-crafted in three different limited-edition finishes-solid silver, vermeil, and 18kt rose gold, the cap and barrel feature beautiful details of the technical drawings of some of Da Vinci's revolutionary machines collected from the famous Codex Atlanticus.  The use of the Scrimshaw technique and a colored pigment evoke Da Vinci's beloved red chalk drawing art, showing once again the remarkable technical and artistic expertise of Visconti craftsmen.
This limited edition pen comes in an expertly crafted icosahedron-shaped gift box that has a hinged-lid and opens to feature a gear shape that holds the Machina pen. Includes a special glass bottle of Visconti Sepia ink.
The collection is limited to 288 pieces worldwide in this trim color.