Visconti Limited Edition Millennium Arc Fountain Pen Cracked Green
This pen is lovingly used and comes with its original box. It has a 23k Palladium Fine nib.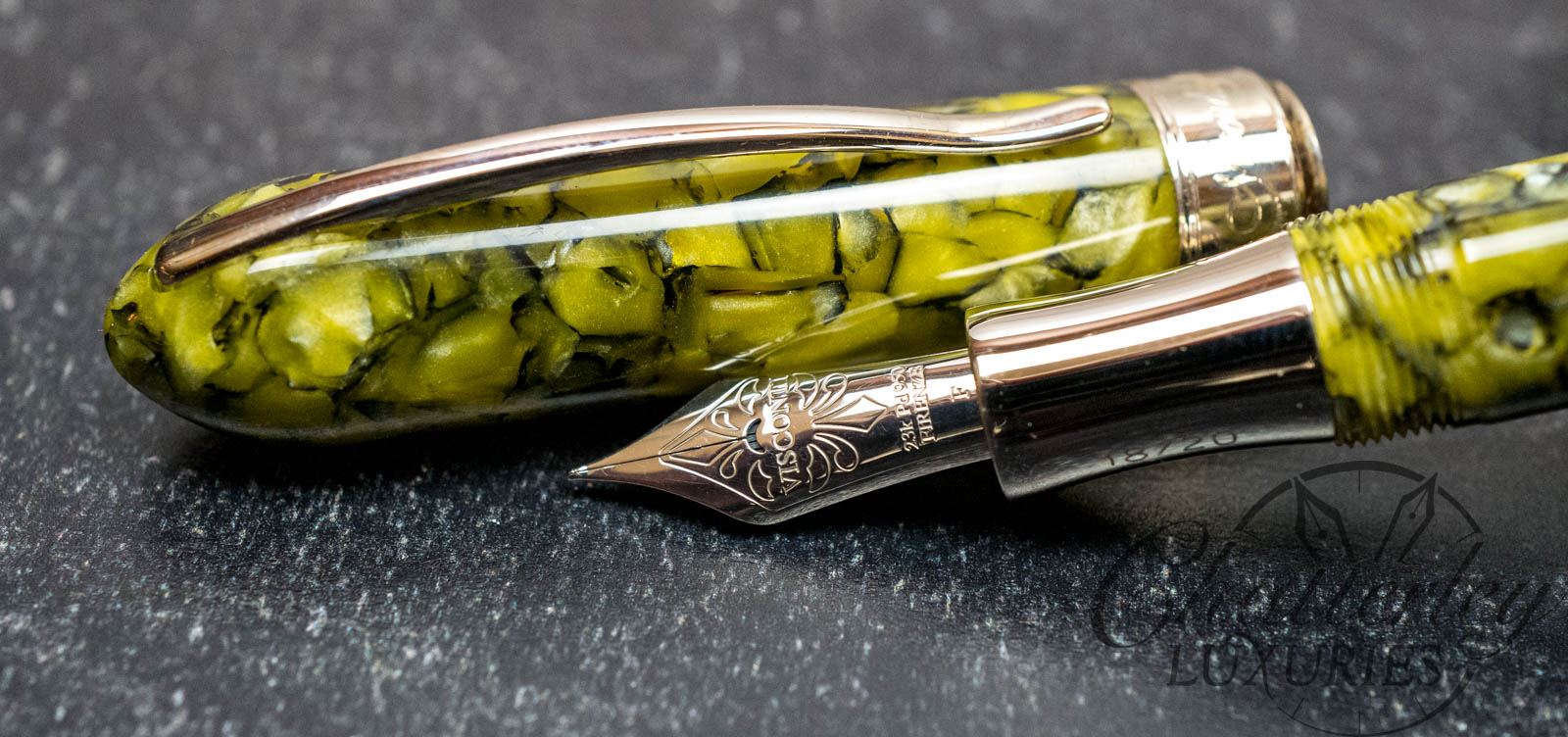 Both the clip and the filling mechanism are arc shaped, symbolizing the merger of the arc of time with the arc of history – time in motion for 2000 years. The arc represents the continuity of time, from the past to the future. We know that without a past there can be no future, because nothing can be created, nothing can be destroyed, and what goes around comes around.
Features:
Visconti Arc Filler
Clear silicon rubber sac with 100 years guarantee against ink corrosion.