Visconti Luxury Leather Pen Case Collection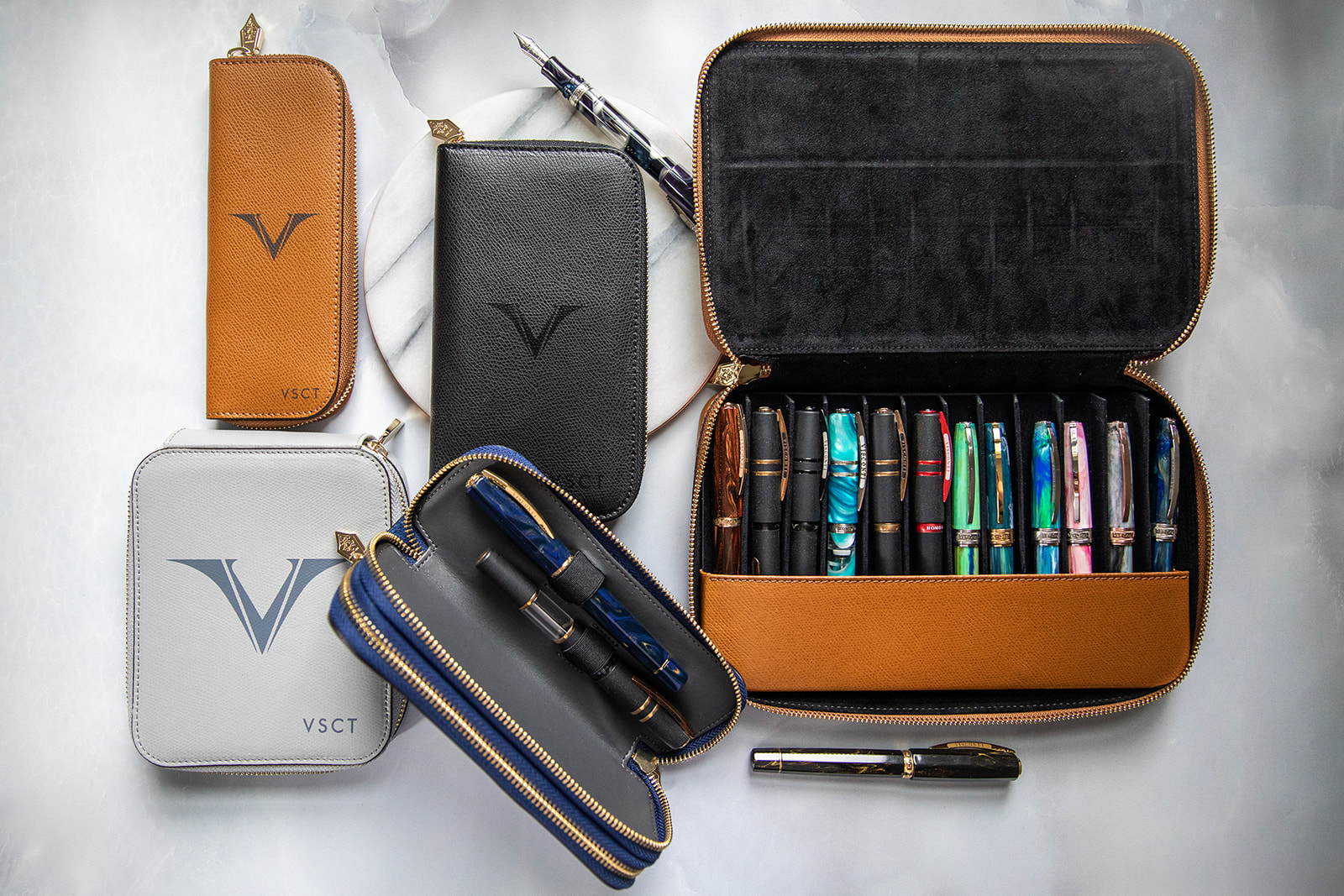 Visconti proudly announces the launch of an entirely new collection of leather accessories. Each piece has been designed to be discreetly elegant, crafted from carefully selected materials and perfectly constructed to the last detail.
The new collection has been given a refreshing new identity characterized by modern shapes, a range of rich new colors, exceptional quality and importantly 'Made in Italy'. This is all enhanced by the well-known "V" logo of the Visconti brand, the exceptional Visconti 'nib' zip pull and the addition of the letters 'VSCT', an acronym for the Visconti brand itself to identify the new range of leather.
Made in Italy
The VSCT collection finds its inspiration in the land of exquisite leather craftsmanship, Tuscany. All items are 100% made in Italy from premium cowhide leather that is very water-resistant, exceptionally durable and virtually scratch-proof. The interiors of the collection showcase "Mondial" synthetic leather that is soft to the touch and easy to clean, while flocked velvet is perfect to safely store your precious pens. Each piece in this collection is packaged in a custom-made gray cotton drill fabric dust cover bag.
The collection consists of 6 expertly crafted designs available in 4 colors: Black, Blue, Cognac, & Gray.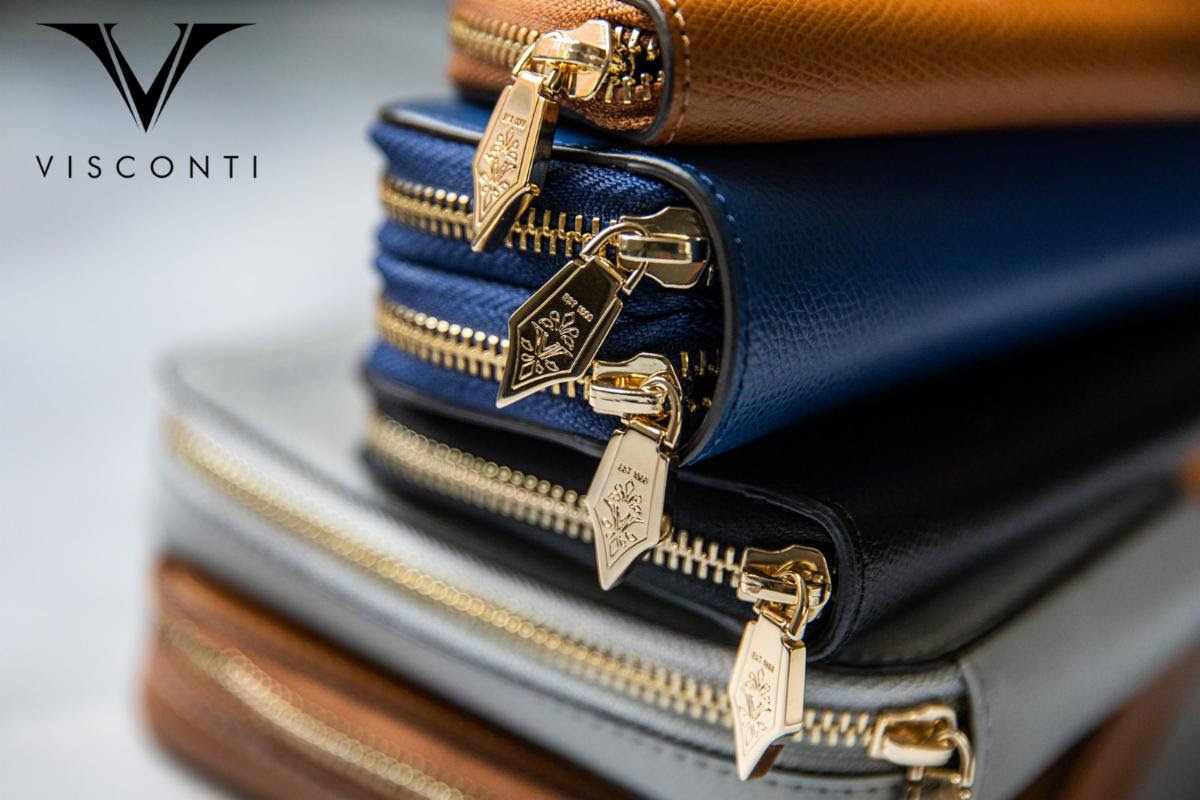 For the writing collection we proudly introduce a collection of various pen pouches, each features a golden zip and a dedicated zipper pull inspired by the signature Visconti gold nibs. Visconti collectors will be pleased to know that the popular 6 and 12 pen pouches, have been reintroduced into the new collection.
1-Pen Holder 
2-Pen Holder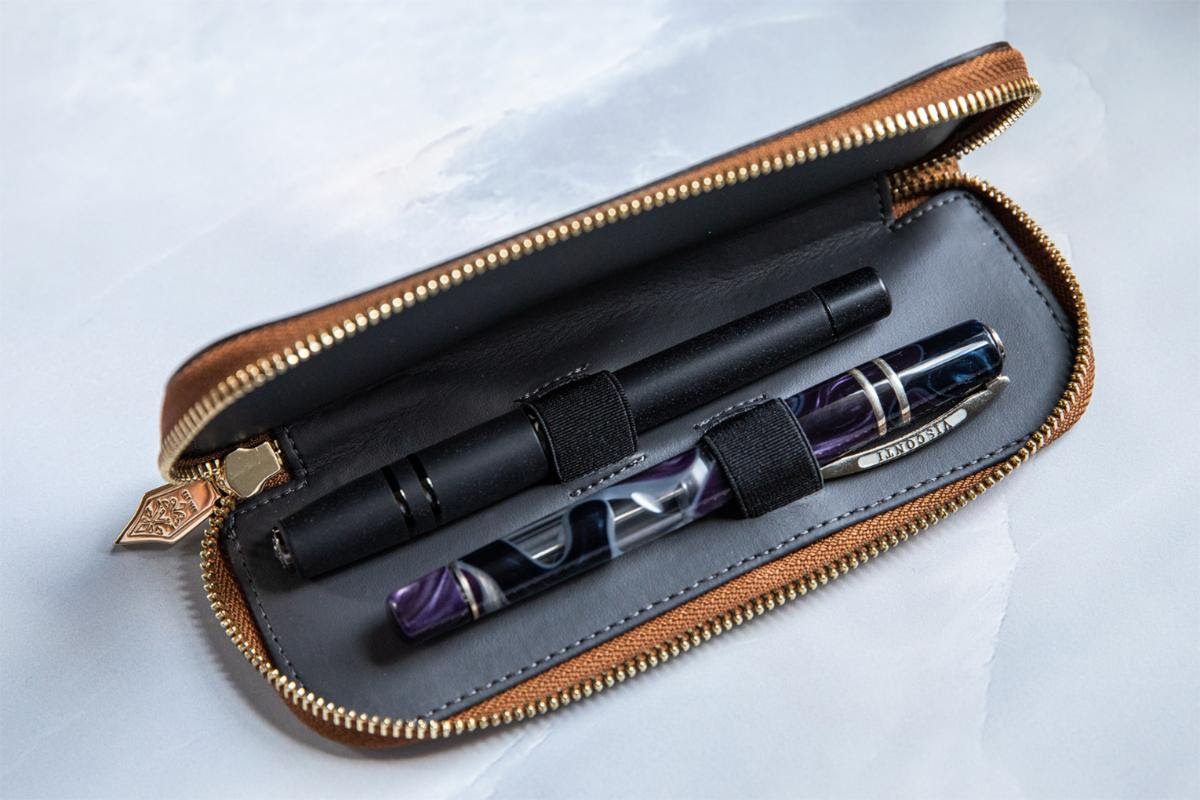 3-Pen Holder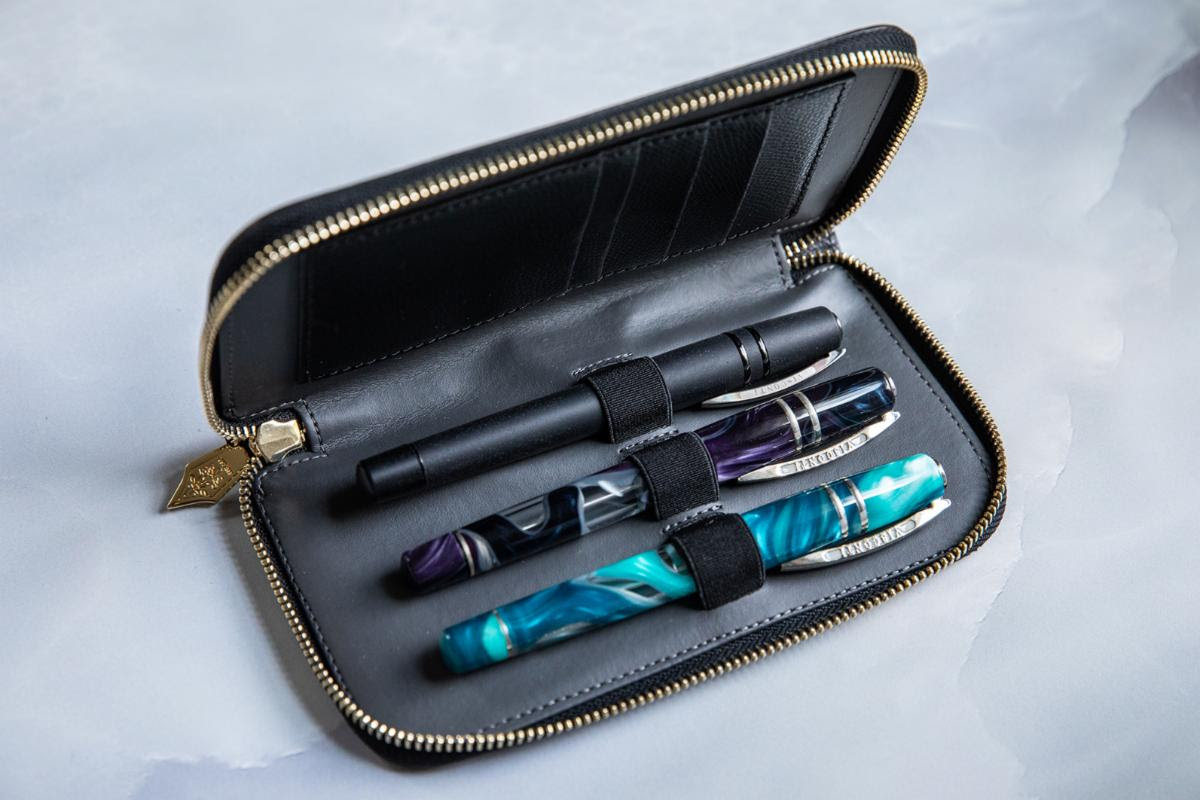 4-Pen Holder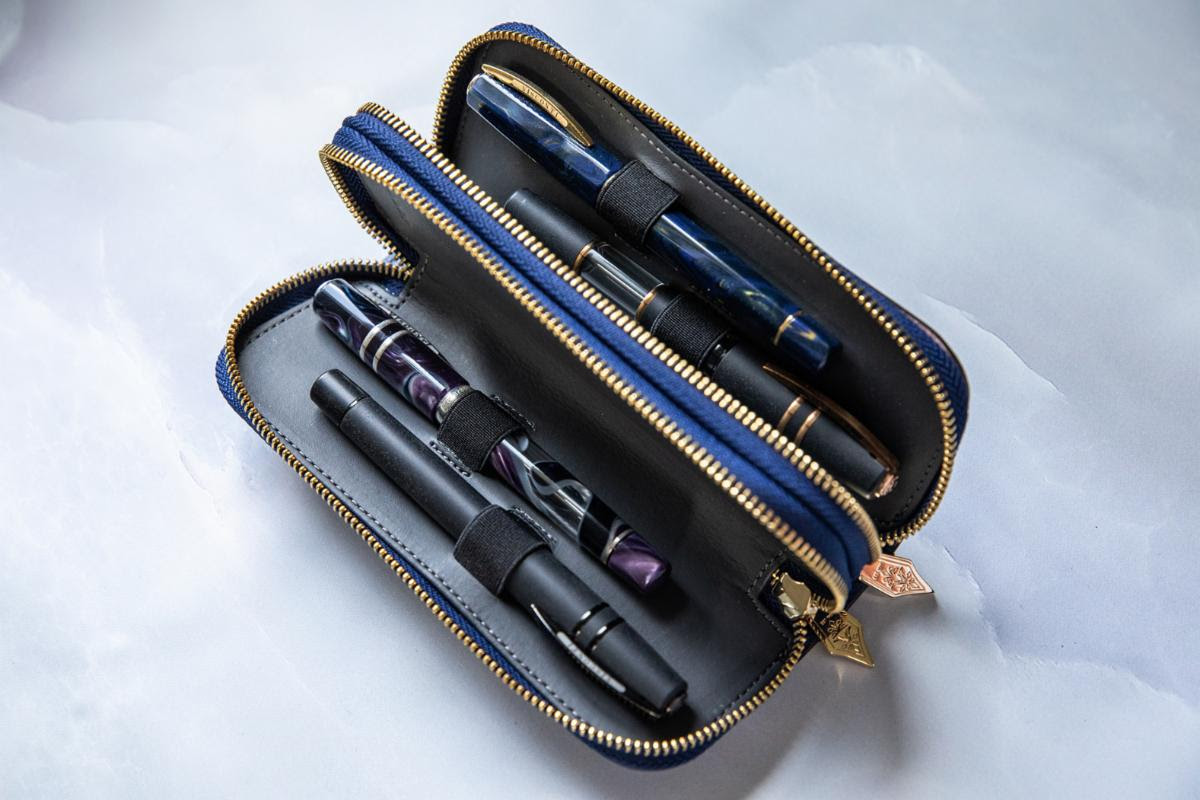 6-Pen Holder 
Twelve Pen Holder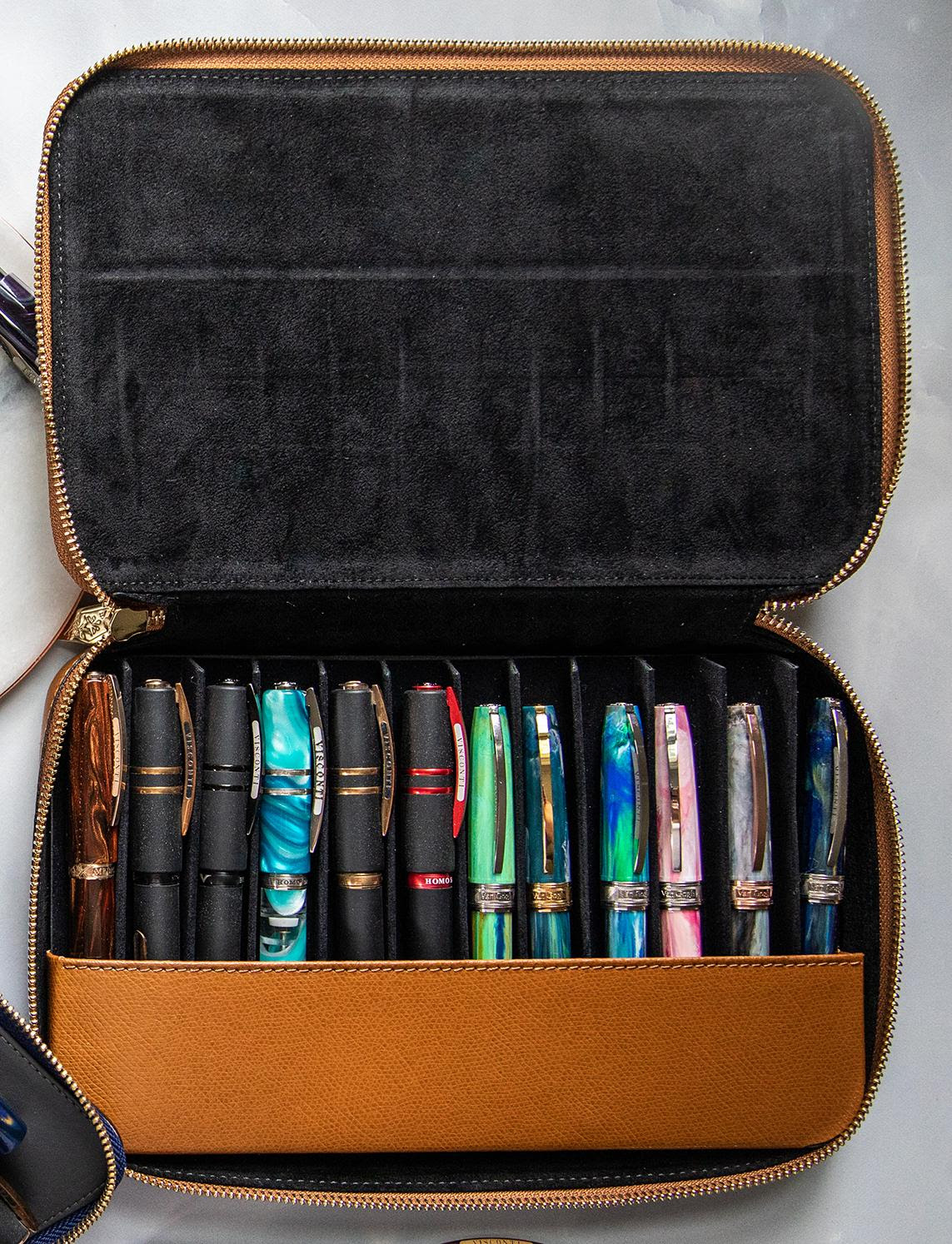 If purchased individually and shipping within the US, the one, two and three pen cases will ship USPS Priority small flat rate shipping.  Check out as normal with UPS Ground free shipping and we will get it out via USPS.