18111 Gold Sakura Fountain Pen with Sakura Branch Roll-Stopper
This pen is pre-owned, but in like new condition.  It is equipped with a Steel Medium nib and complete with original box.  It employs a cartridge convertor filling system.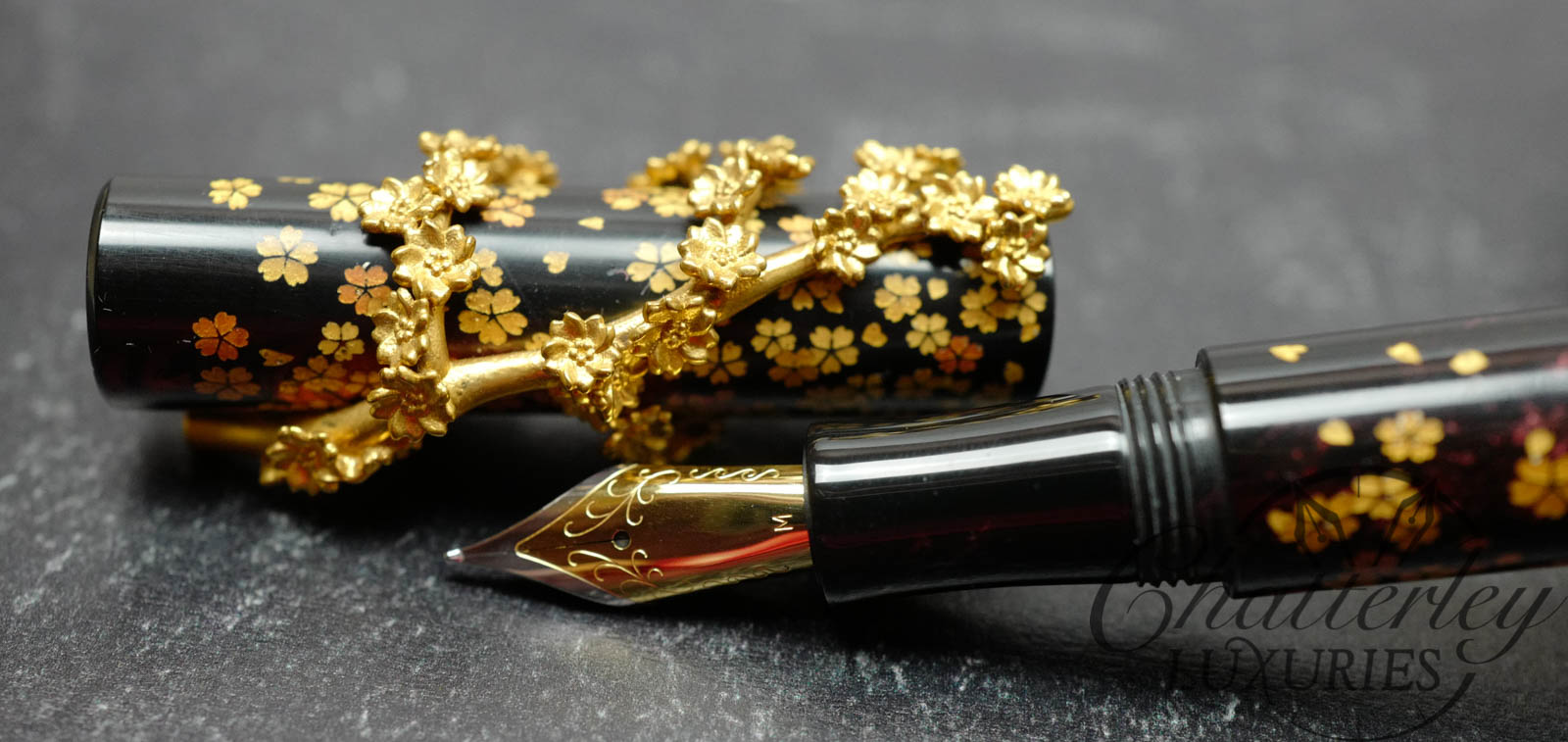 The images on this pen were laser engraved and then hand filled with pearlescent powder and resin; similar to the urushi technique called Chinkin.  It's not painted or printed.  The roll-stopper was 3D printed in wax then cast in 14k gold plated brass.