AP Limited Editions Chrysanthemum Crest Urushi and Maki-e Fountain Pen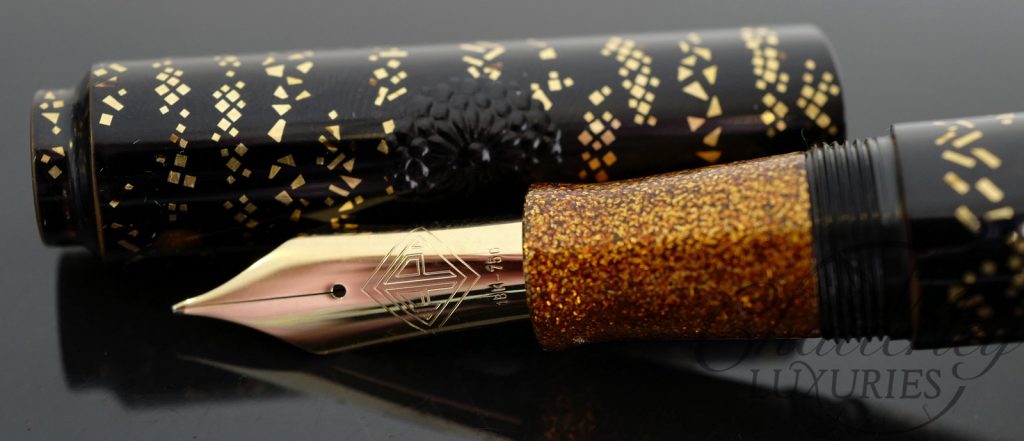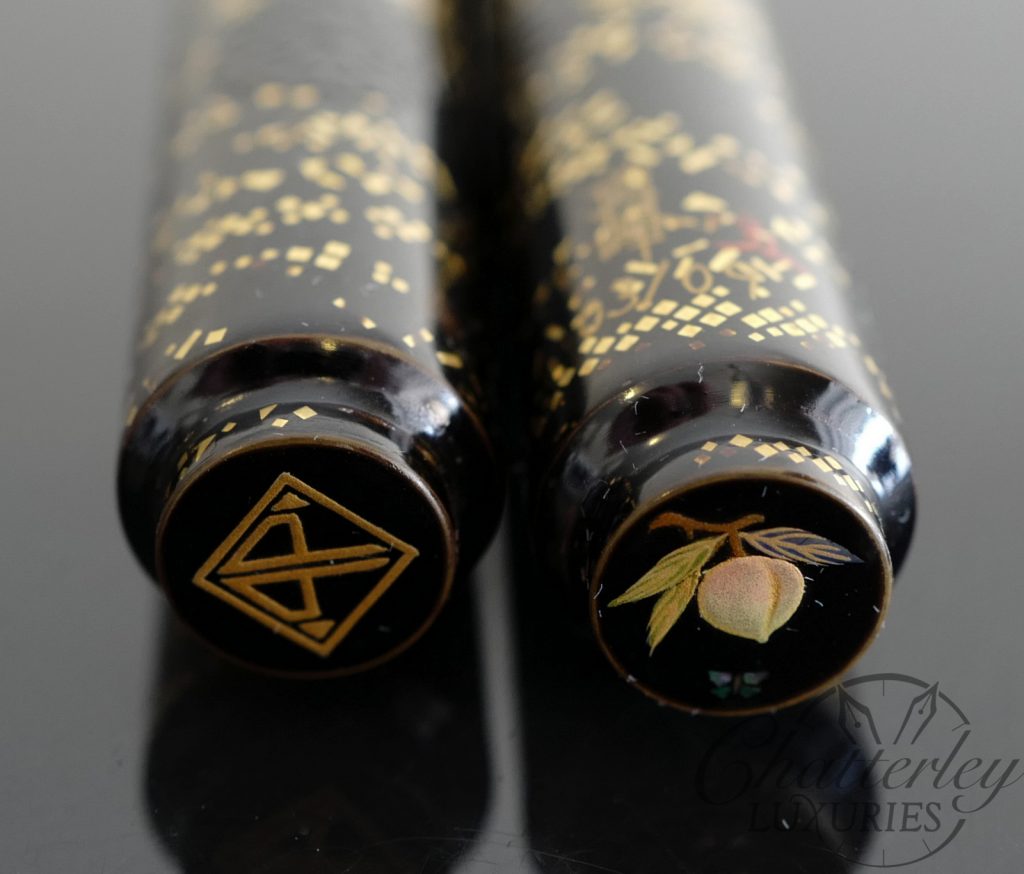 AP Limited Editions presents The Chrysanthemum Crest, a striking Maki-e product, with intricate pieces of Gold flakes brilliantly interspersed with raised black Chrysanthemums.
Chrysanthemums hold a special significance in the Chinese and Japanese culture. It is believed that this flower was introduced to Japan from China. It is celebrated on the Imperial seal of Japan and is also the official flower of many cities and states across the world.
AP Limited Editions pays tribute to the rich heritage of this beautiful flower authored in a unique and abstract style developed through many different techniques of Maki-e including Togidashi Maki-e, Take Maki-e, and the use of Gin-Age and Kiri-Gane.