AP Limited Editions Maki-e Connoisseur The Duet Oversized Fountain Pen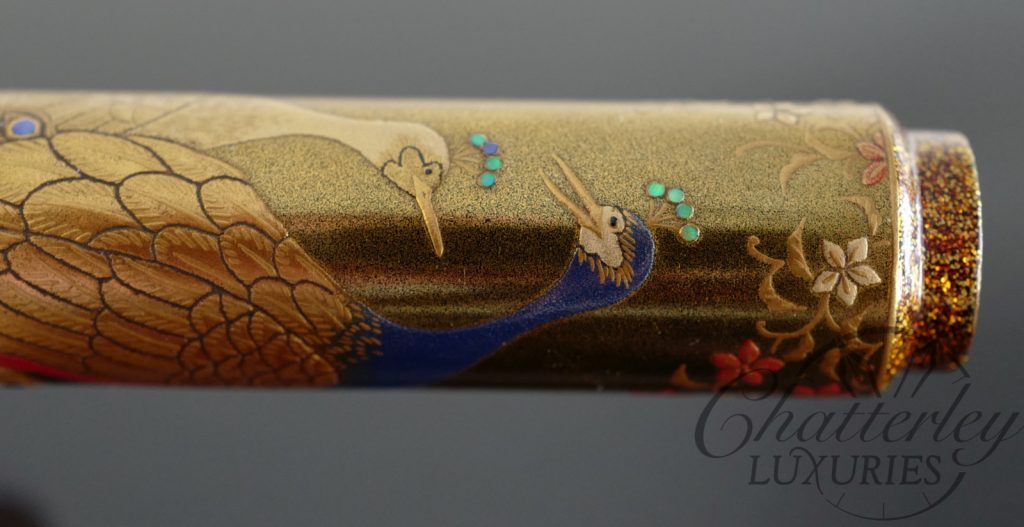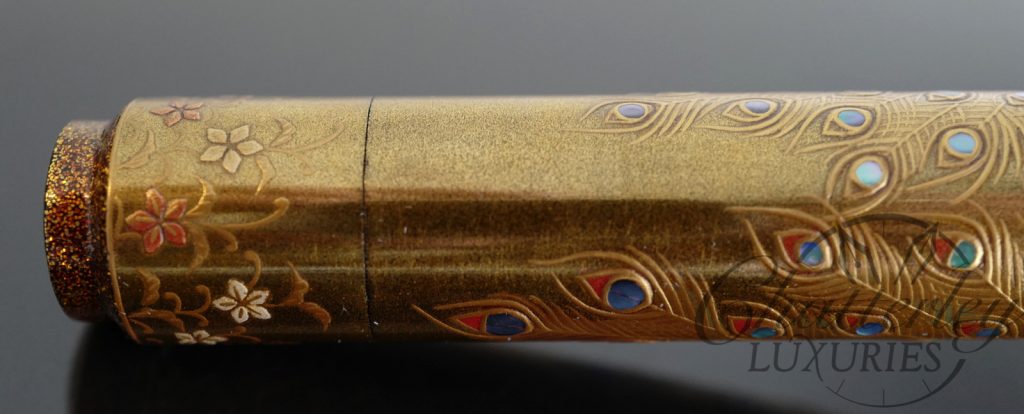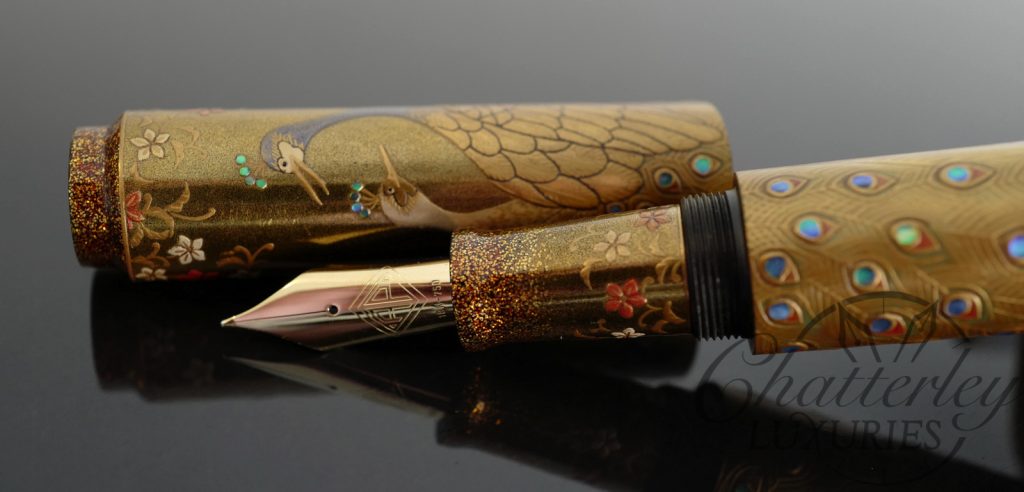 AP Limited Editions presents The Duet, a brilliant expression of two beautiful peacocks in Maki-e.
This stunning work of art is a testimony to the expert skill of the Maki-e Artist and the deft use of the most advanced and time-consuming technique of Shishiai Maki-e and meticulous inlay with the finest bits of silver lipped Pearl Oyster shell and original Abalone shell from New Zealand.
This is a Connoisseur Series fine writing instrument with an eye dropper filler and larger in size than the regular Writer series Urushi Lacquer Art pens.