AP Limited Editions The Red Monkeys Fountain Pen
This pen is lovingly used and has a Fine nib. It's like new with no box or papers. the Maki-e work is very nice!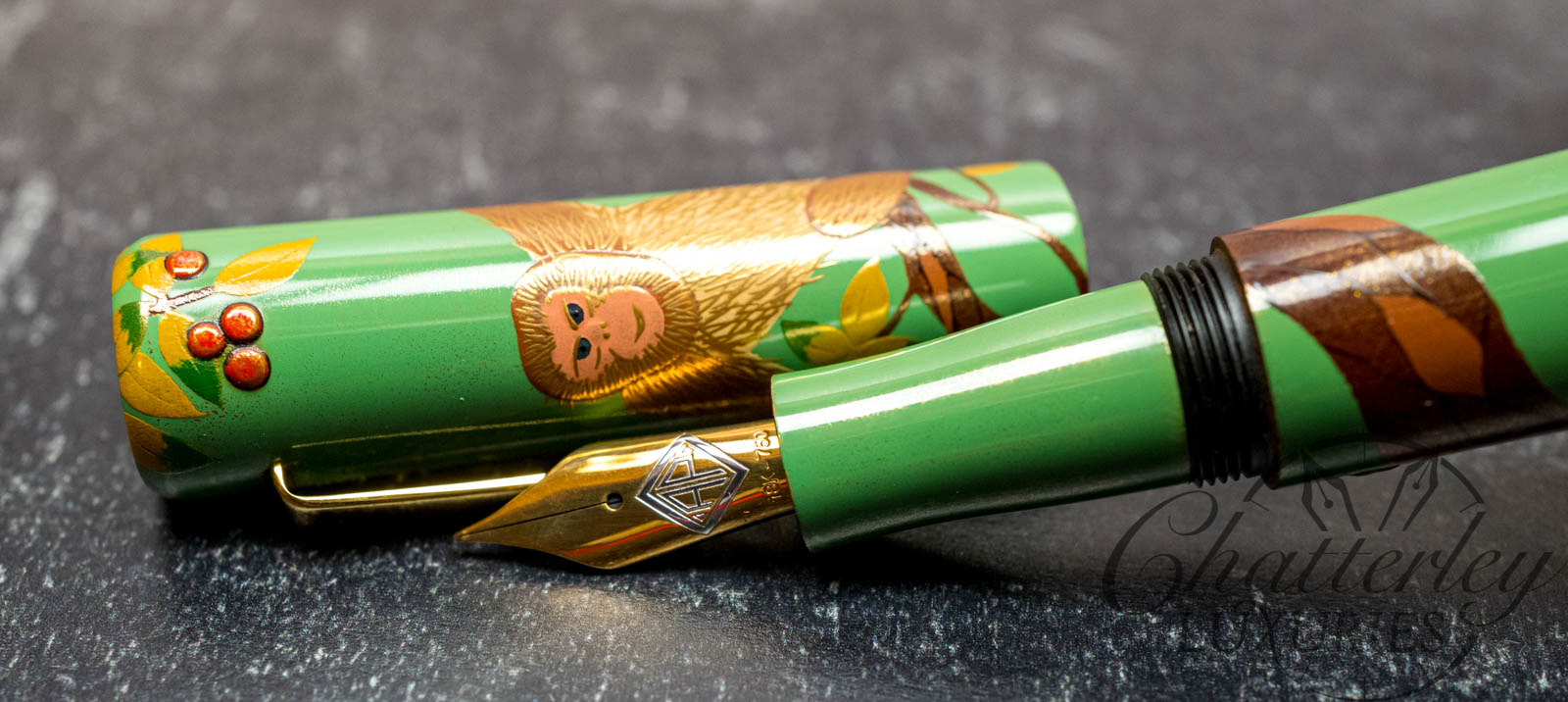 AP Limited Editions celebrates the Chinese Zodiac with the arrival of the new moon on February 8, 2016, marked as the first day of the first lunar month of the Chinese calendar that ushers in the Year of The Monkey.
The Chinese Zodiac comprises of 12 animal signs that are impacted by the 5 elements of fire, wood, water, earth and metal. As the ninth sign of the Chinese Zodiac, the Monkey symbolizes ambition and adventure. Impacted by the elements of metal, fire and water, this Year of The Monkey represents the Red Monkey. AP Limited Editions invites you to adventure with The Red Monkeys and drive your ambition to new heights.