AP Limited Editions Urushi Sage Green Fountain Pen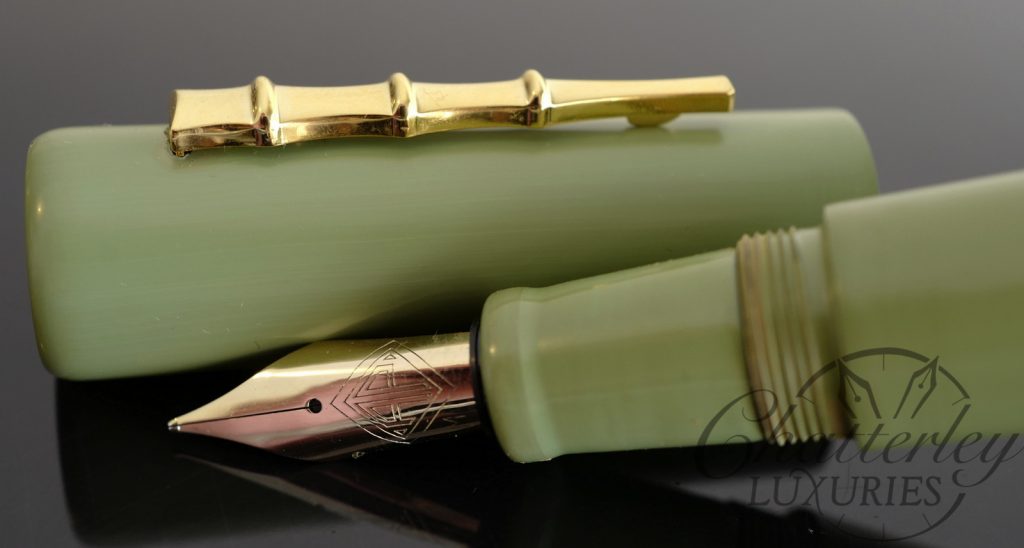 Urushi is the sap of the Urushi tree, native to Japan and has an opaque translucency to it. It can be mixed with natural pigments to produce only a select set of colors like Yellow, Black, Red, Brown and Green.
Urushi is the luxurious sap that is found in the Urushi tree, native to Japan. The Urushi Lacquer Art collection includes fountain pens and roller ball pens in different colors, textures and finishes of Japanese Urushi Lacquer. These pens are offered in The Apprentice series in Fountain pens fitted with 18K Gold nibs and Roller Ball pens.