Armando Simoni Club Bespoke Studio Edition Black and Gold Celluloid Fountain Pen
This pen is brand new and comes with its original ASC box. It has a 14k Fine nib. Piston Filled.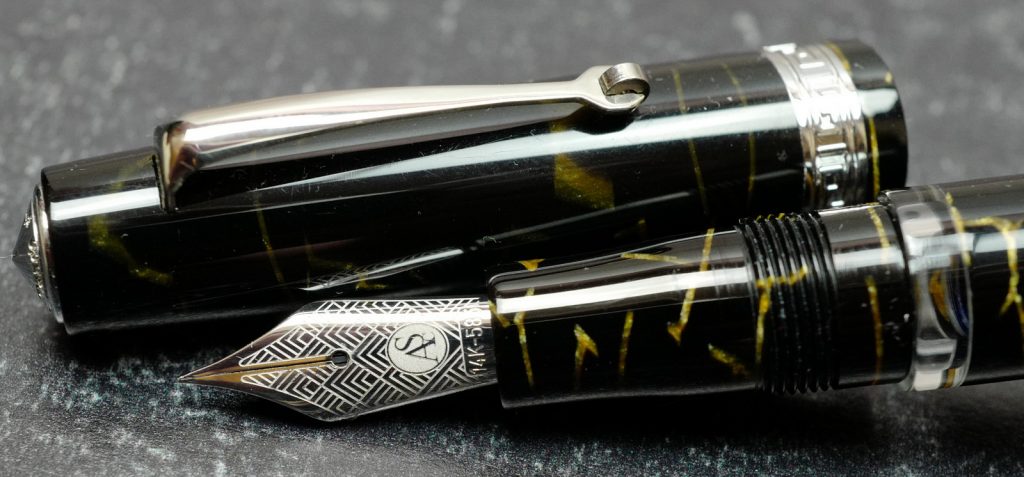 ASC Studio
When we created the Armando Simoni Club back in 2016, it was born from a single idea – to offer fountain pen lovers what they really longed for in a pen: beautiful celluloid material, excellent craftsmanship, unmistakable quality and engineering. We believe we have achieved this, judging from our worldwide success that past four years.
But something was missing. Some of our fans felt left out. That is no longer the case with the new ASC STUDIO Line. After years of careful planning, we are making our Pen Family more inclusive by opening our arms to more pen lovers who appreciate the quality and beauty of Armando Simoni Club pens.