Armando Simoni Club Triangolo Arco Bronze "Spina Di Pesce" Celluloid Fountain Pen
This pen is brand new. Complete with box and papers.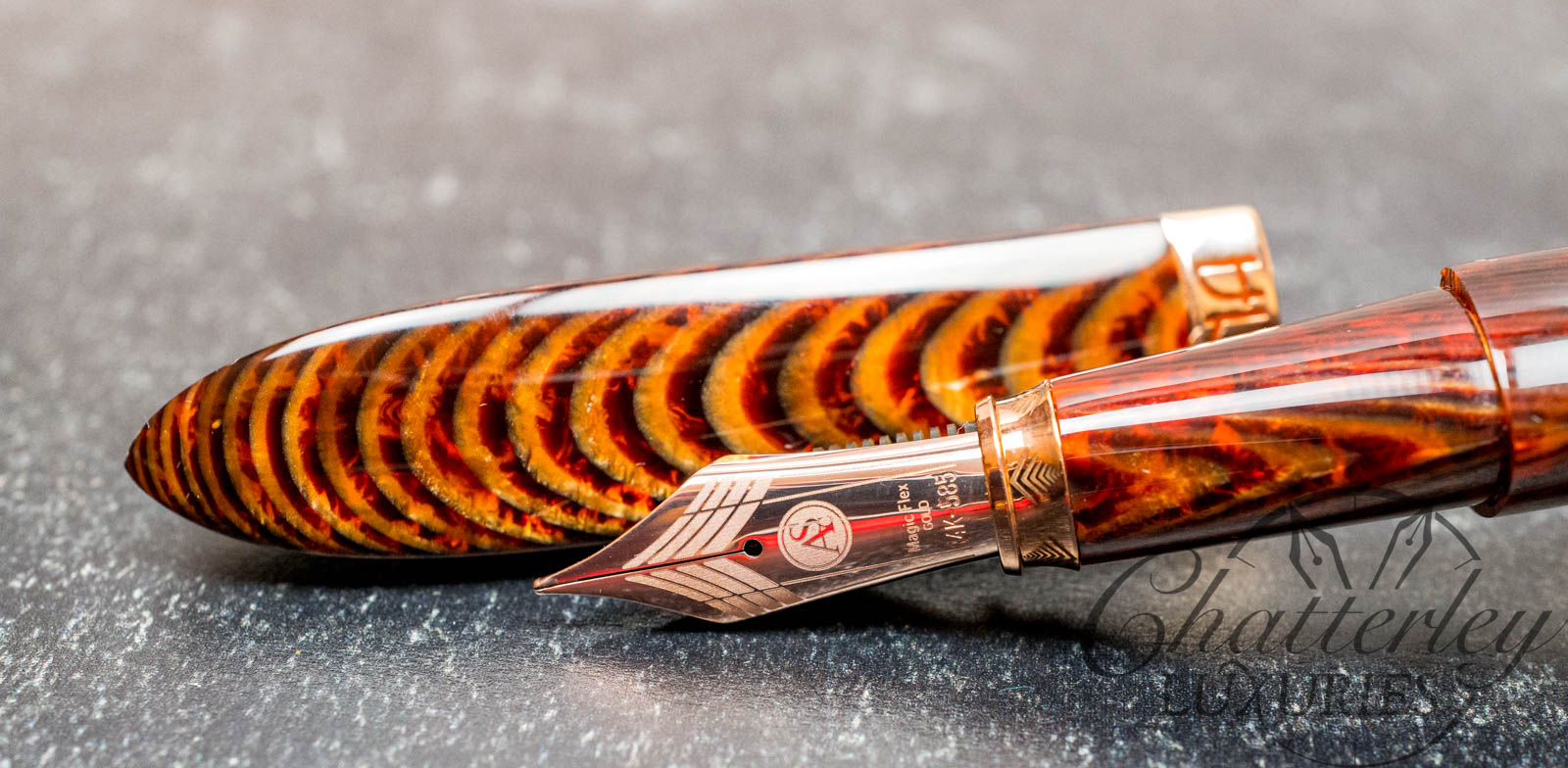 The vault door creaks open … our rarest celluloid comes out into the light … original Arco Bronze 'Spina di pesce " celluloid … for a very special Triangolo from Armando Simoni Club.
Creating this stunning pattern requires cutting slabs of celluloid at precise angles to reveal the 'fishbone' pattern. Even with great care, many pieces are rejected to get the pattern just right. The production process consumes much more precious celluloid, which makes it an ultra-premium design choice. That is why – in the past – this rare, coveted celluloid was used for a few special order pens that since have become legendary.
The 300 pens in this Limited Edition feature :
Triangular cross-section, 156 mm length, 17.5 mm diameter
Cap with roller clip and special click-in cap lock
Compressor filling system
Rose gold trim
Custom 'Spina' cap band enamel filled
Ebonite ink feeder
Large # 8 size MagicFlex nib in 14k/585 rose gold

So there is something that is not mentioned in the ASC copy below… There is a little notch in the cap perfectly formed for the roller clip.  Although to some this might be something that is inconsequential. But we have bought and sold so many pens that these kinds of small details just show the amount of thought gone into every part of the pen.