Aurora 888 Il Viaggio Segreto in Italia Matera Limited Edition Fountain Pen
Contact us for the Chatterley Loyalty price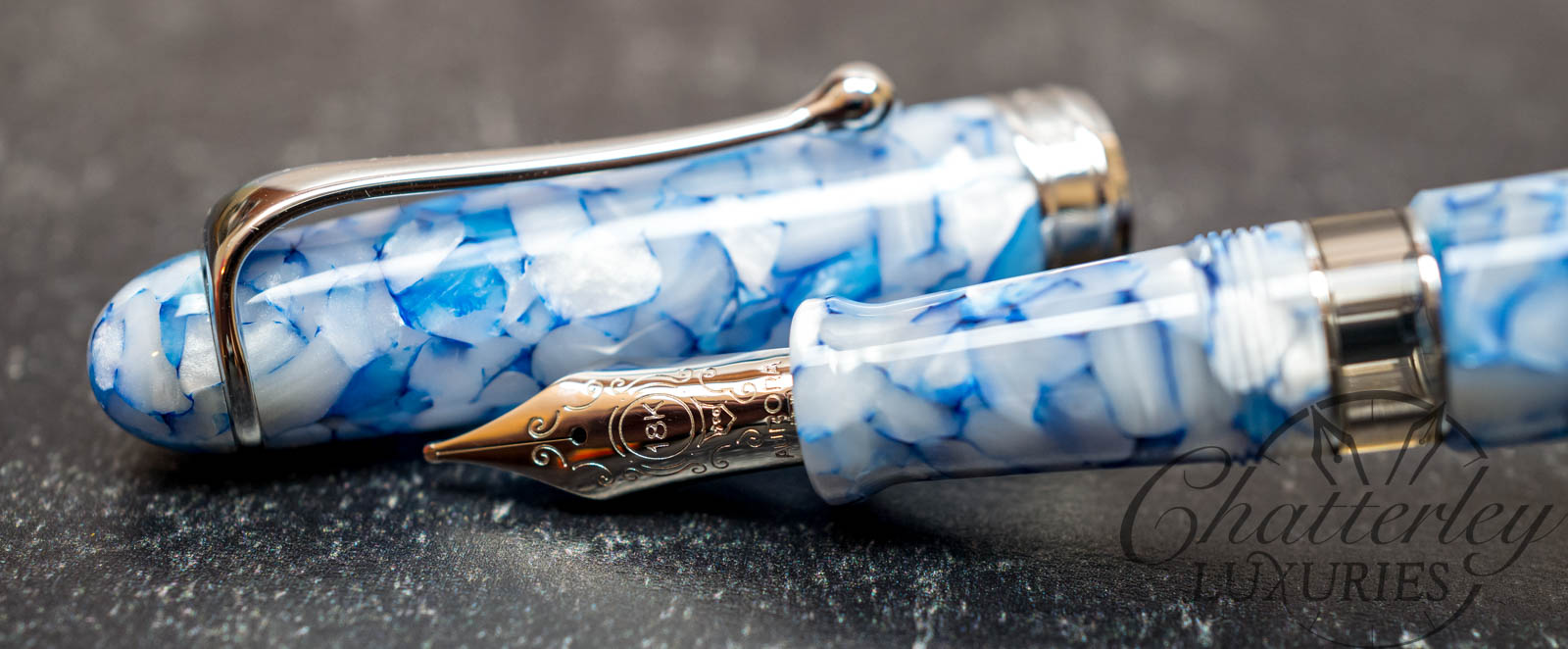 The Aurora limited edition pen series 'Il Viaggio Segreto in Italia' (a Secret Journey of Italy) kicks off with the city of Matera. Matera is known throughout the world for its famous Sassi, a complex of cave houses carved into the ancient river canyon. The Sassi have been inhabited for millennia, but they were finally evacuated in 1952, because of the dangerous and primitive living conditions. The Sassi (Italian for "stones") lay abandoned until the 1980s, when the cave dwellings slowly became a noted historic tourism destination. In 1993 it was declared a UNESCO World Heritage Site in 1993, and in 2019 the city of Matera was declared a European Capital of Culture.
Aurora's secret journey takes us underground, to the large water cisterns that supplied the city with water. The largest of these is called the "Palombaro Lungo", which was built in 1832. The cave is supported by huge pillars and is over 15 metres in height, creating an underground water cathedral. The water cisterns can be admired by boat or walkway.
The 'Aurora Il Viaggio Segreto Matera' has an 18kt gold nib and uses a piston filling mechanism.
Aurora, founded in 1919 in Turin, is an Italian brand in fine writing instruments. The passion for beauty, style and attention to quality up to the refined details, makes the company an international inspirer. Aurora presents the tradition of the Made in Italy, creating writing instruments in perfect balance between craftsmanship and technology with unique character.