Chatterley/Armando Simoni Club "Wild West" Orange Engraved Oversized Bologna Fountain Pen
A Chatterley ASC Collaboration. The Armando Simoni Club Oversized Wild West Bologna. Beautiful Orange Ebonite with engraving of a southwest motif of mountain ranges, wild horses and a Bald Eagle on the body of the pen. cap ring with an Arizona Mountain Range. On the cap is a Genuine piece of Turquoise. The Wild West Orange Ebonite is limited to 33 pens worldwide.
"Chatterley Founders Club" price available. On specific Chatterley Designed, Collaborations or Exclusives we will be offering a special price for anyone who has previously bought any Chatterley Collaboration/exclusives from us. Just email us at info@chatterleyluxuries.com to let us know when and what Chatterley pen you purchased from us to get the Founders Price.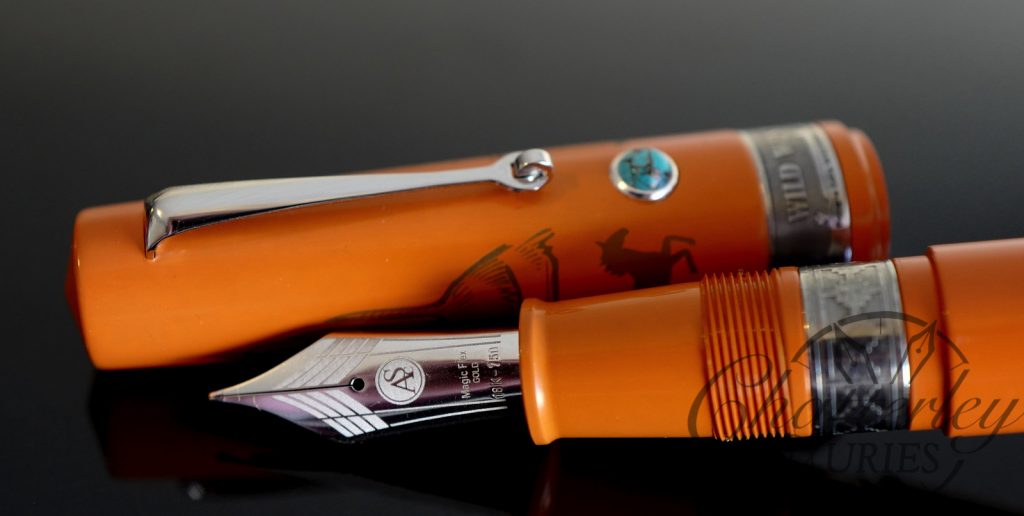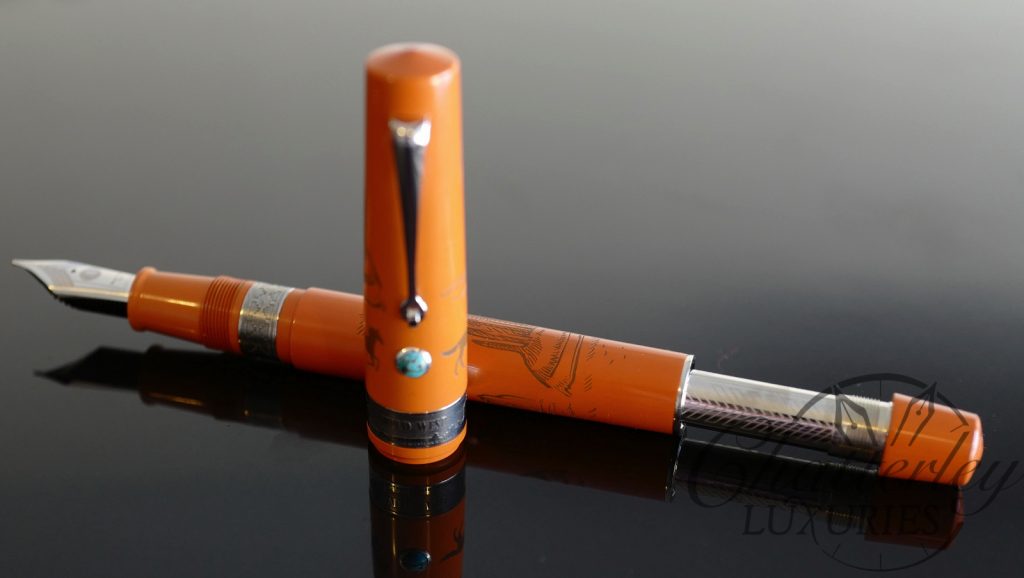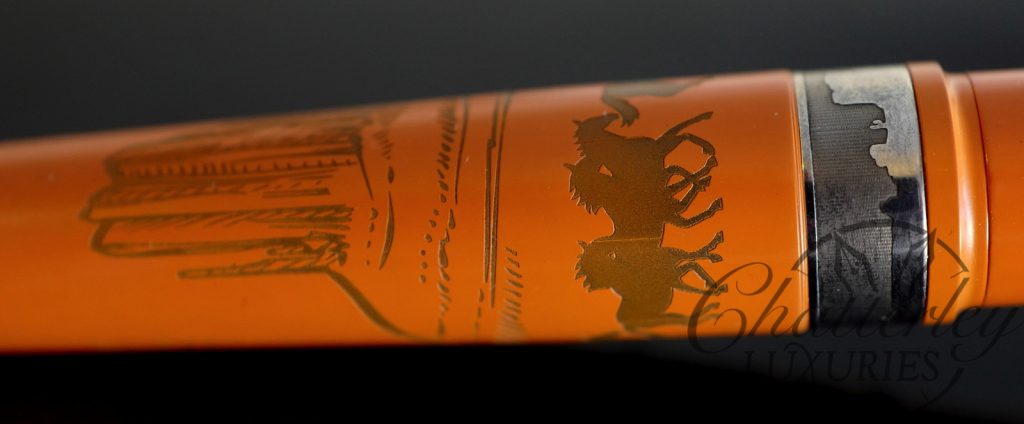 Pen aficionados will appreciate the superb writing characteristics from the combination of a large (No. 8 size) 'Magic Flex' 18k solid Rose gold nib, and an innovative ebonite feed that flexes to provide superb ink flow. Everything about this design enables you to vary the line width by changing the amount of pressure on the nib as you write. Be careful not to push too hard, as you can bend this flexible nib.
The old-fashioned turning knob and piston is superseded by a large volume, quick-acting pneumatic filling system. Unscrew the cap at the top end of the barrel, pull the plunger outward, put your finger on the hole, immerse the nib in ink, then push the plunger into the barrel to fill the pen. Re-tighten the knob and you are ready to write.