Visconti Opera Demo Carousel Fountain Pen Collection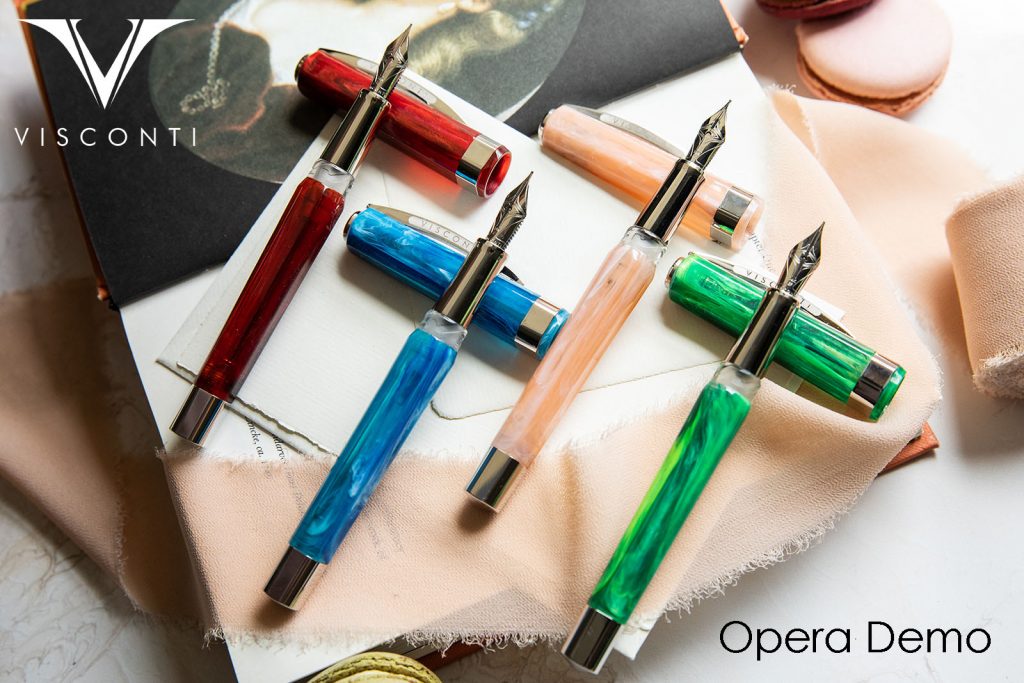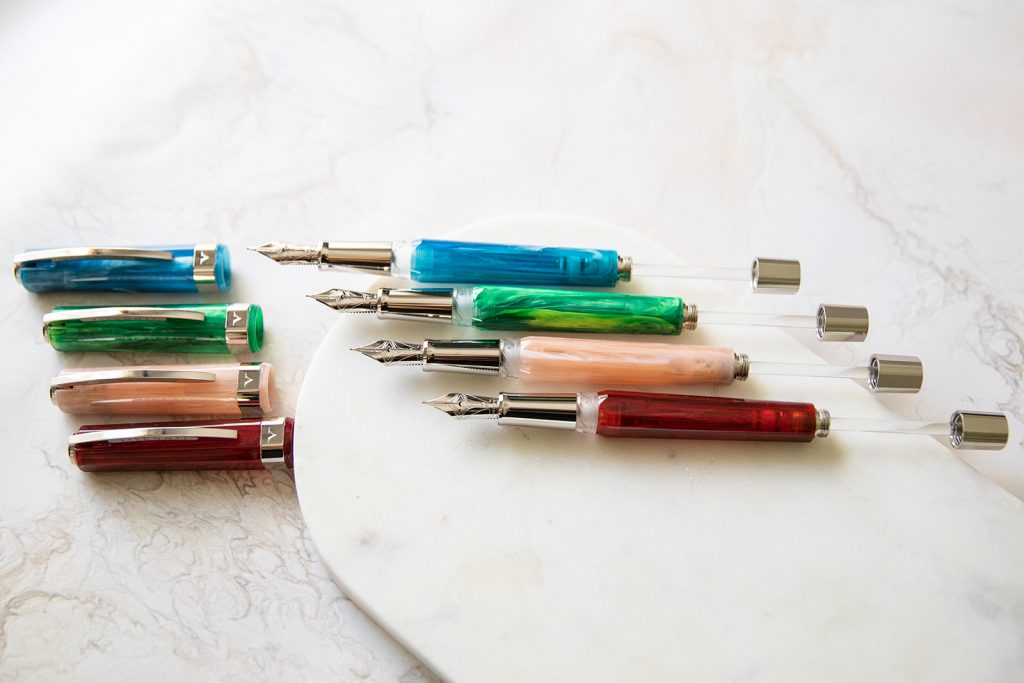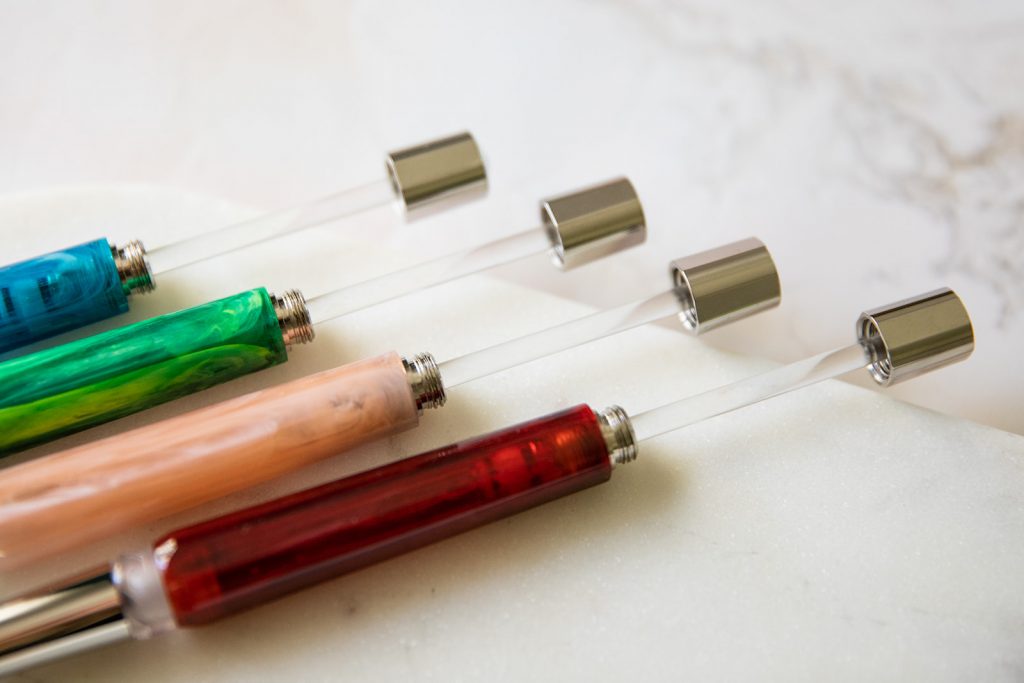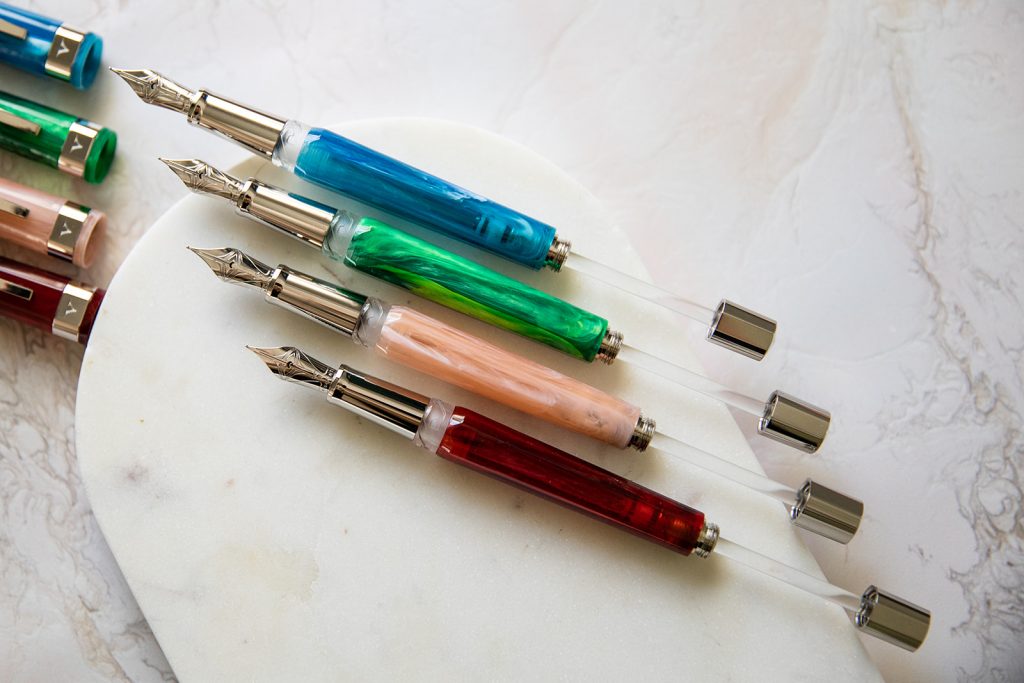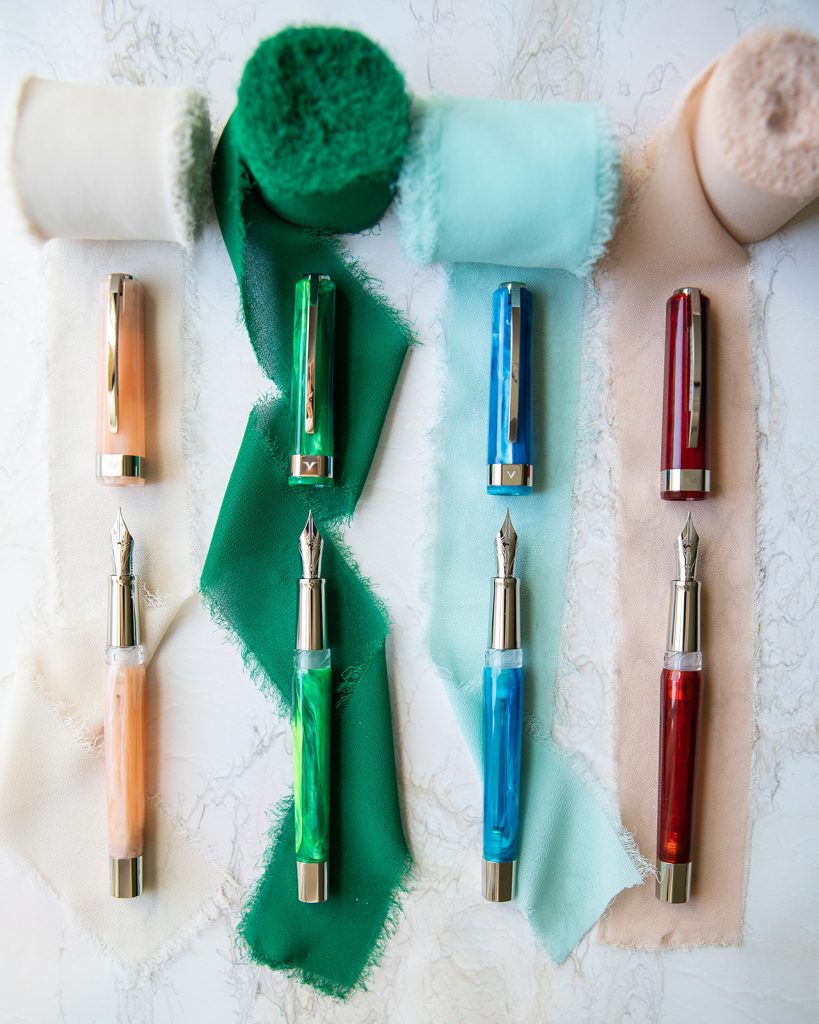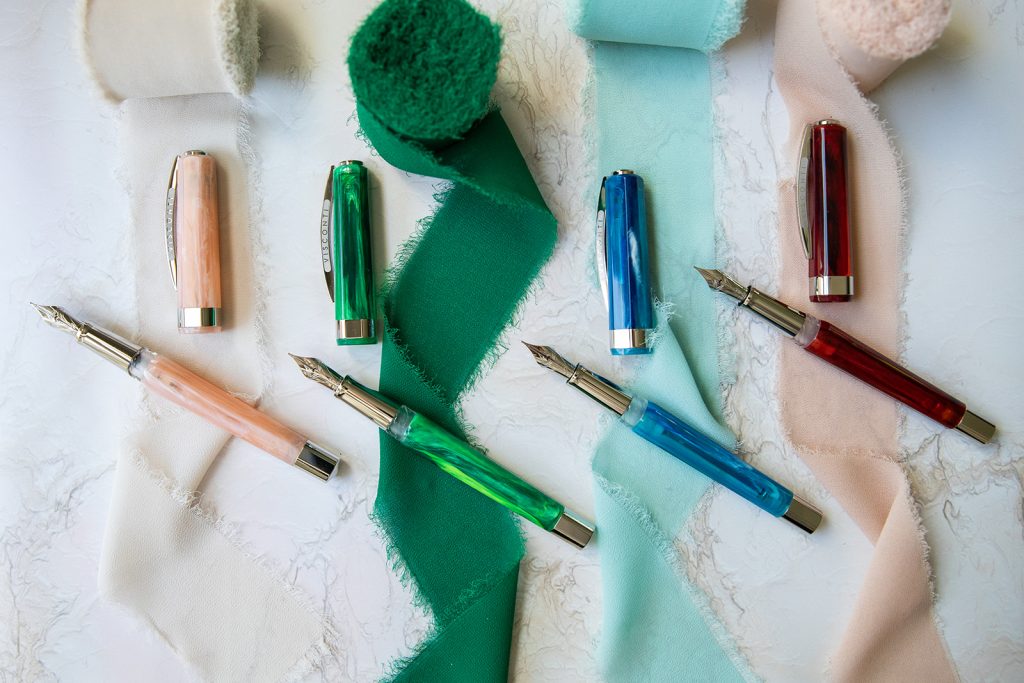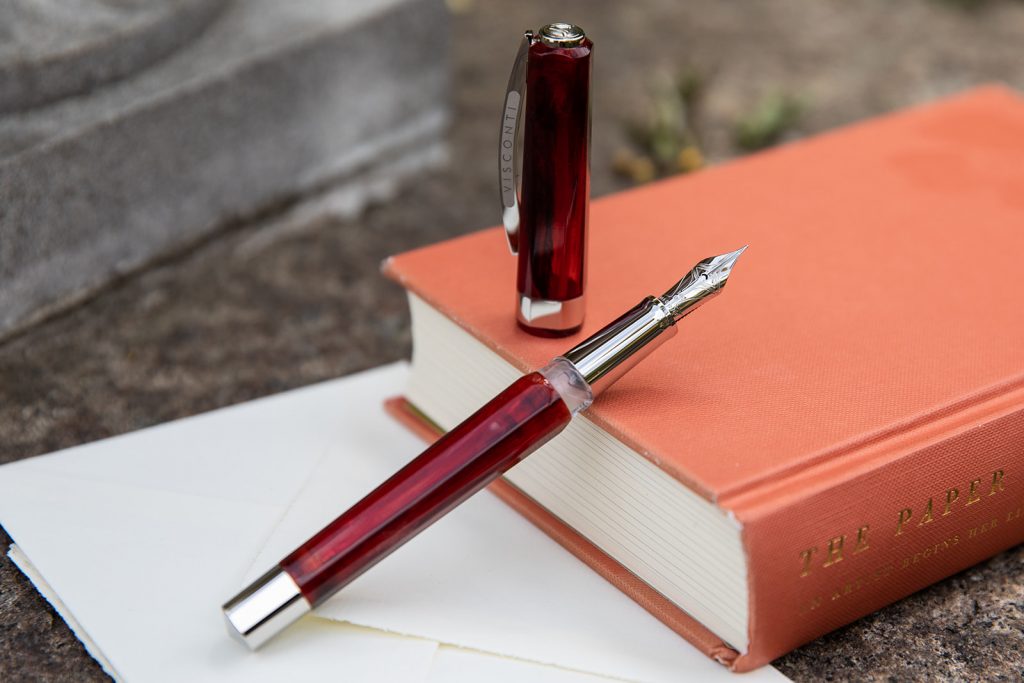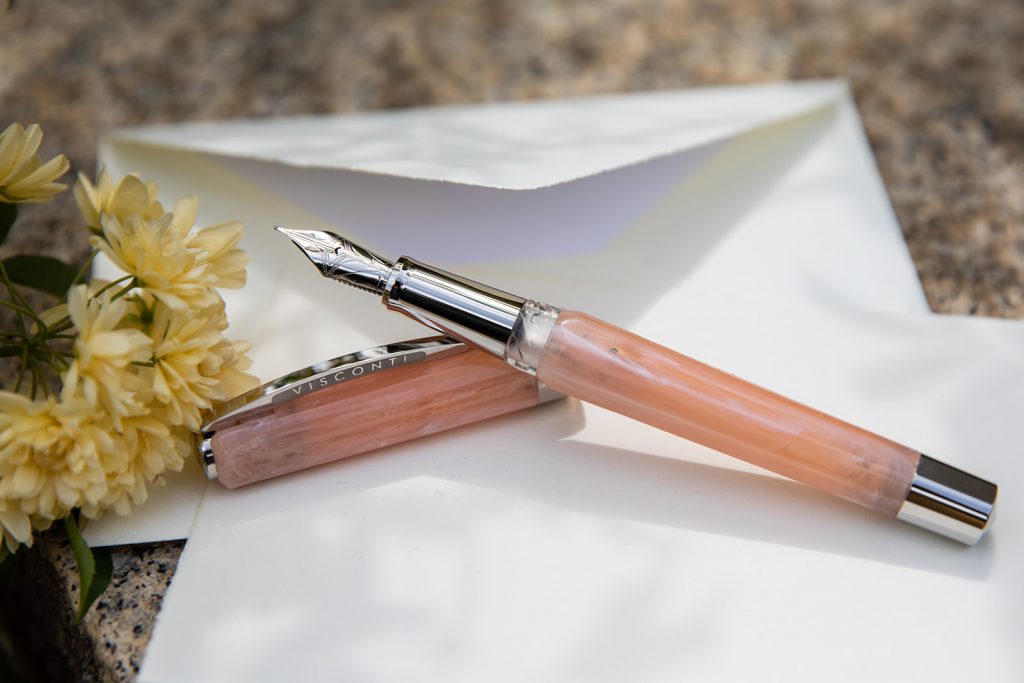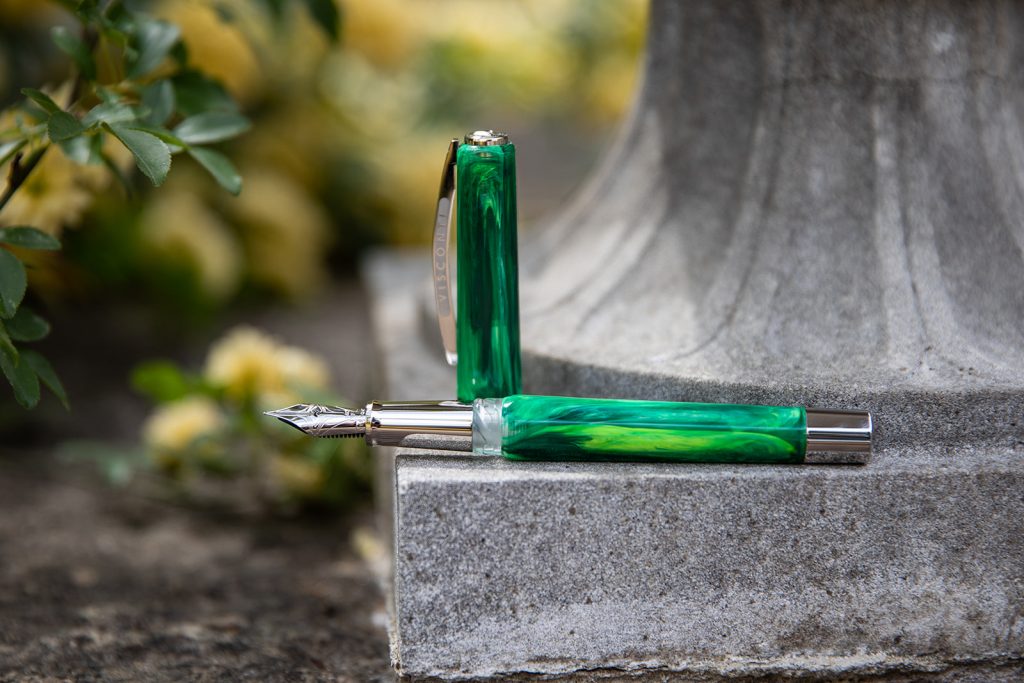 The iconic design of the Opera Collection is enhanced by inspiration from the extravagant parties that took place at the Palace of Versailles. This world of sophistication and luxury made history for its embellished parties, colorful dresses, and theatrical hairstyles.
A carousel of colors: pink, green, blue, and red transport us to an eccentric palace party where high spirits and extravagance take center stage. This new collection stands out for its beautiful transparencies and bright colors that highlight the 'squaring of the circle' design of the iconic Visconti Opera. Patented in 2004, the squaring the circle design was inspired by Leonardo Da Vinci's 'Vitruvian Man' and is often admired as the perfect ergonomic shape for a writing instrument.
Hand-Swirled Acrylic Resin
As always, Visconti excels at creating uniquely swirled resins, this time in 4 striking colors. Each Opera Demo color variant is a blend of three types of semi-transparent acrylic resin. The combination of these materials gives the pen its brightness and unique detailing. All metal fitting are finished in palladium and polished by hand.
In-House 14kt Gold Nib
The fountain pen features Visconti's new in-house 14kt gold nib, available in EF, F, M widths.
New Demonstrator Piston Rod
The fountain pen features a new style piston rod, crafted from a very durable Acrylic Resin. The new rod is translucent and does not disrupt the view of ink in the new Opera Demo body when filled.
These pens utilize Visconti's patented double reservoir power filler and features a second ink window round the ring of the pen behind the nib. The Opera Demo collection is available in fountain pen, rollerball, and ballpoint. The fountain pen and rollerball versions also feature Visconti's patented hook-safe lock closure.