Closeout-Visconti Voyager 30 Limited Edition Red/Silver Fountain Pen
These pens originally had an MSRP of 1795, which included a matching inkwell. These do NOT come with the inkwell.  It comes with Visconti ID card with Limited Edition Number and a small Visconti box.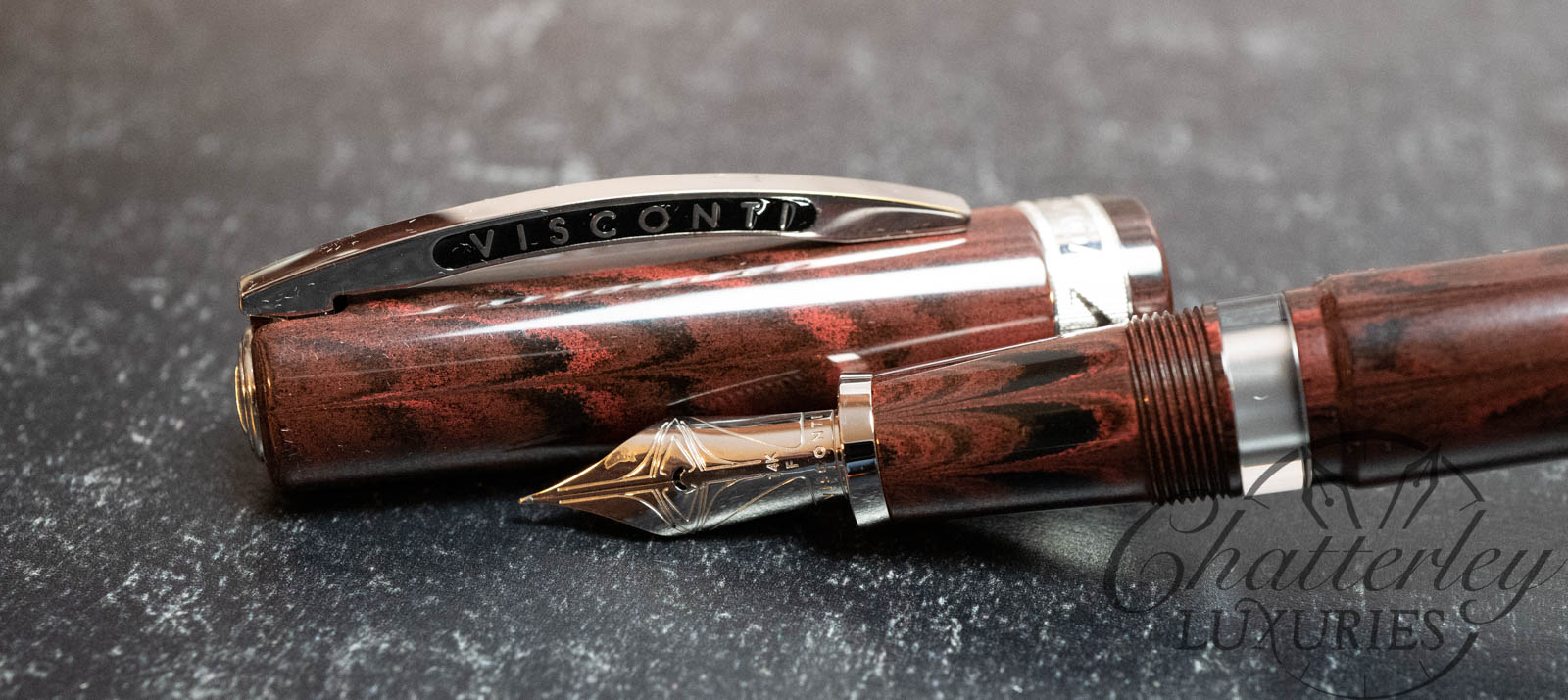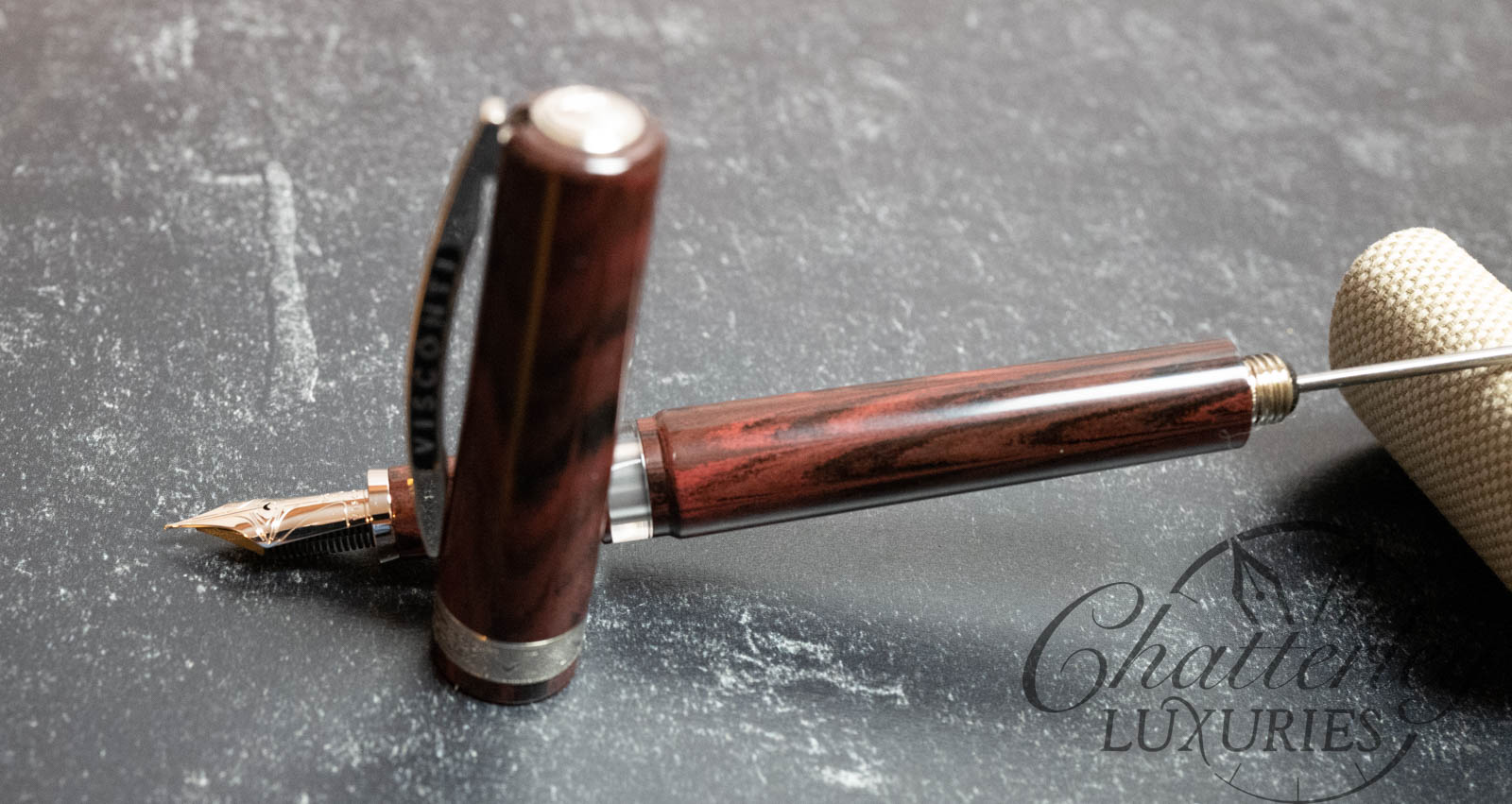 In celebration of Visconti's 30th anniversary, Visconti has revived one of their most iconic models, the Voyager. First launched in 1993, the Voyager's clean lines and ergonomic design made it a must have for many pen enthusiasts. Visconti has modernized the Voyager by adding the Ponte Vecchio bridge clip, and keeping with tradition, reinstated some classic Visconti elements to this relaunch:
The pen is turned from high quality 'German-made' ebonite, a material commonly used for many vintage Visconti pens
A Visconti travelling inkwell made from the same ebonite is packaged with each pen
Visconti is delighted to announce the relaunch of Visconti's 'perfect touch' 14kt gold nib
The result is the Voyager 30, the perfect synthesis of tradition, grace, and originality.
Ebonite is one of the first materials ever to be used to create fountain pens. The material is strong, yet soft to the touch and is perfect for daily use and long writing sessions. Visconti is pleased to offer the new Voyager 30 in 3 rich color variations:
Red ebonite with silver trim limited to 300 pens
Brown ebonite with yellow gold vermeil trim limited to 300 pens
Green ebonite with solid 18kt yellow gold trim limited to 30 pens
Each fountain pen is packaged with an incredible matching ebonite traveling inkwell in a beautiful limited edition gift box.
The Voyager 30 is available as a fountain pen or rollerball. The fountain pen features Visconti's double reservoir power filler system, and is further enhanced with Visconti's large 14kt gold nib.
MSRP $1795