Description
*All the Churchill Pens that we currently have in stock use cartridge convertors.
by the great British statesman, who used our pens during the war years, the Churchill Collection is in every way an impressive pen, and not least because of its size.
The award winning Churchill model is available in two writing modes — fountain pen or roller ball.  The fountain pen model is launched in the traditional lever fill and modern converter cartridge filling mechanisms with a choice of eight 18 carat solid gold nib grades: Extra Fine, Fine, Medium, Broad, Extra Broad, Italic Fine, Italic Medium and Italic Broad.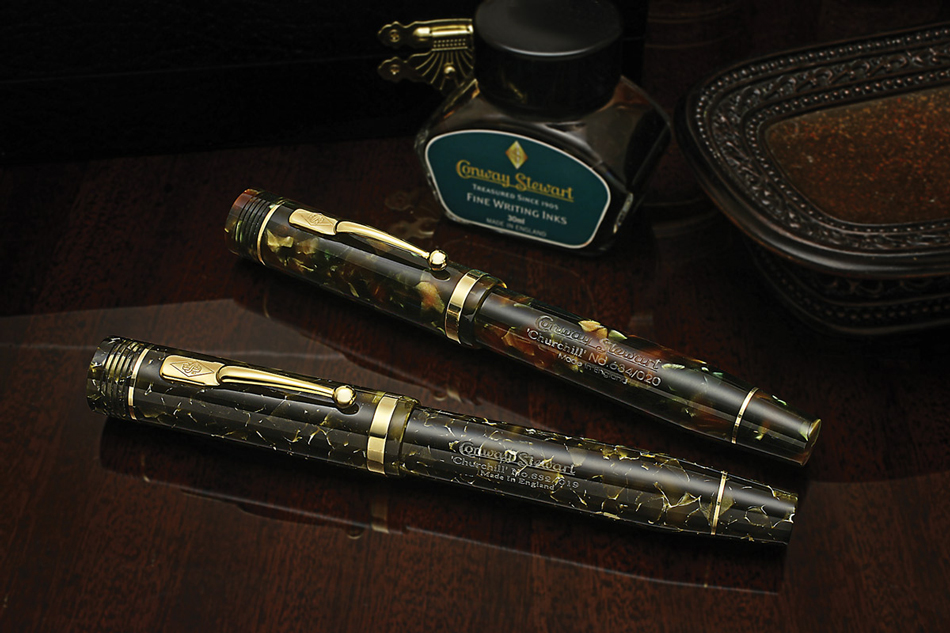 Each pen is housed in our exclusive Conway Stewart Churchill gift presentation comprising a book of Churchill quotes, a Churchill cigar and a bottle of Conway Stewart ink.
Conway Stewart writing instruments are of a traditional, classical design and have proven to stand the test of time.
Retail List Price Fountain Pen: £532 $848 €611