Danitrio Kama-nuri Kamakura-bori Blue Tame-nuri on Takumi Fountain Pen
Danitrio brings an exciting new technique to their line of pens, Kama-nuri. All the Kama-nuri are chiseled by artist Kanego. This one is a free pattern style, meaning that its not a pen that is the normal line up, or possible a one off. The technique is really interesting. It starts with Black Urushi, then they paint with Blue Urushi, then black again. Then its cut back to the blue Urushi in the pattern and then cut down to the black in the dots.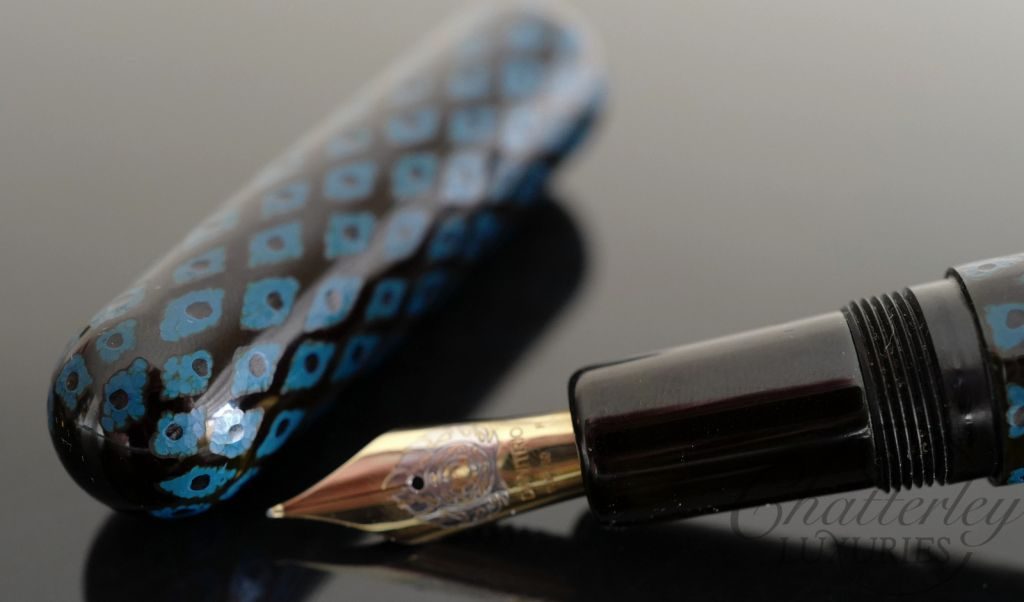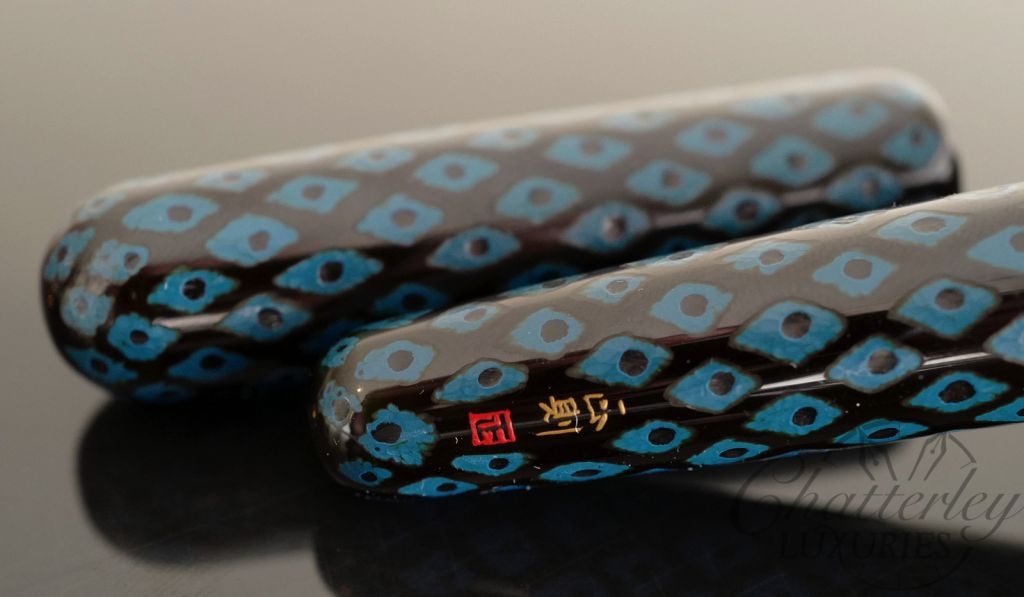 It is similar to the previously used techniques of Kamakura-bori (Painted on carved surface) and Cho-shitsu (carving on painted layer on layer till the Urushi become thick enough to carve the design). Kama-nuri is painted on already finished Tame-nuri or Roiro-migaki first and then carving by hand on it to finish Kama-nuri, a double works. It is an exclusive technique developed by Danitrio artists. Maki-e shi work on Tame-nuri, Roiro-migaki or other basics paintings for Kama-nuri and then they are hand carved by Danitrios engraver, Mr. Kazushi Kaneda. The Kama-nuri Collection is special because they are all hand done stroke by stroke and carve by carve throughout the process.
Danitrio makes beautiful pens using the Japanese skill and craftsmanship that has been mastered over the last few thousand of years. It fills via Cartridge Converter and has a #6 18k gold nib.