Danitrio Silver Waves by Hironobu Fountain Pen on Takumi
Danitrio makes remarkable hand painted pens using the Japanese skill and craftsmanship that has been mastered over the last few thousand of years. Good basic paintings start with base painting, which the craftsmen paint twice or three times with Urushi mixed with finishing powders to make the base hard and durable.  Then followed by the interim paintings which is done by one or two layers preparing for finishing paintings.
This pen is the work of one of the new generation artists, Hironobu.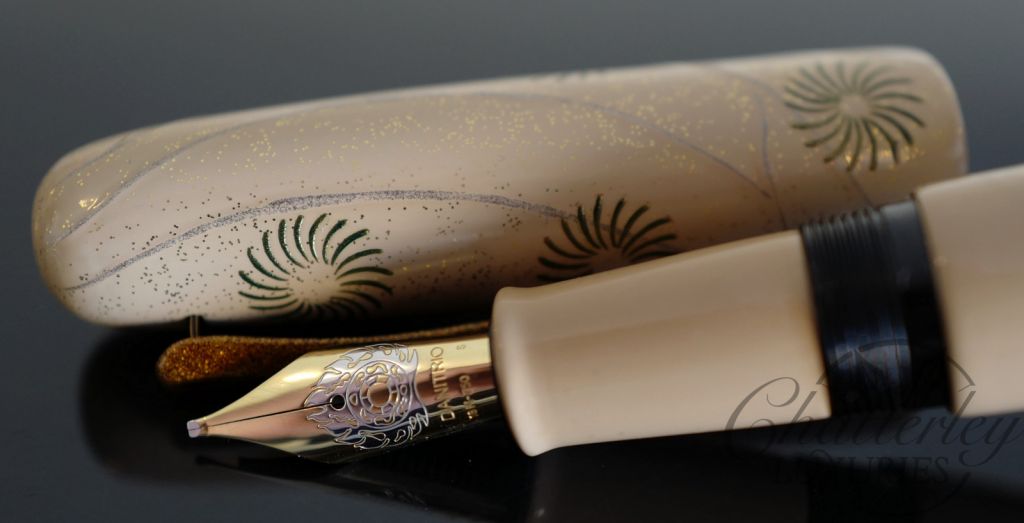 When a student wants to learn from a master, he or she has to work for the master only and even stays at the master's house. When he is released by the master it means that he can be independent, but what he learned was ONLY from his master, and so his works will be mostly under his master's influence.  But a young man like Hironobu san, who graduated from two different art schools after six years learned from many different masters, and then came home to work with his father, already a master, showing his works are fresh, very colorful and dynamic even compare with all our collections.
The pen is on the Hakkaku (Octogon) size and fills via cartridge convertor and features a #6 size 18kt gold nib.
MSRP on this pen is $2100 (100 more for the painted clip)