Description
Danitrio Urushi Maki-e Nebuta on Hyotan Fountain Pen
This pen was made to honor a traditional Japanese festival.
The Aomori Nebuta Festival is a Japanese fire festival held annually between August 2nd and 7th in Aomori city. Every year more than 3 million visitors gather for the festivities from all over Japan and abroad to attend. During the festival, over twenty dynamic nebutas – massive lanterns floats based on kabuki or mythical stories – parade through the city of Aomori. On the evenings of August 2nd through 6th anddaytime of the 7th, colorfully dressed Haneto (nebuta dancers) as well as flutists and drummers convey the nebuta floats through the city. On the night of the 7th, the nebutas are placed in boats and ferried around the Aomori Bay as fireworks light up the night sky to conclude the festival.
The Aomori Nebuta Festival has been designated as an Important Intangible Folk Cultural Properties of Japan in 1980.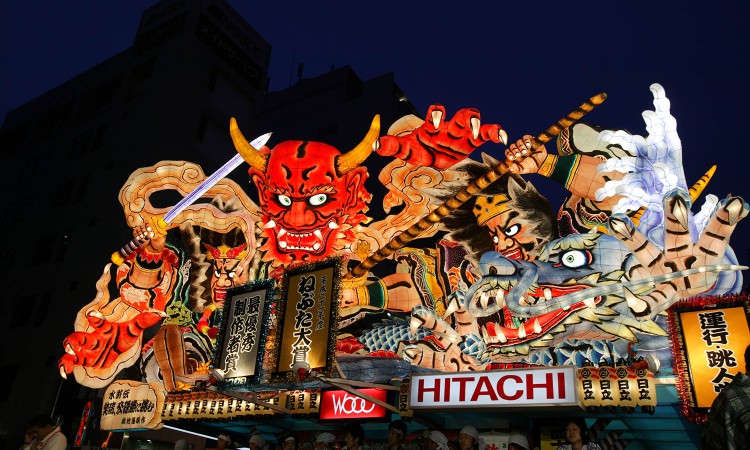 Danitrio makes remarkable hand painted pens using the Japanese skill and craftsmanship that has been mastered over the last few thousand of years. Good basic paintings start with base painting, which the craftsmen paint twice or three times with Urushi mixed with finishing powders to make the base hard and durable.  Then followed by the interim paintings which is done by one or two layers preparing for finishing paintings.
The base for Urushi paintings must be smooth and strong in order to have a good Urushi painting, which will last thousands of years. When the base is ready for painting, the first painting uses Sabi, Urushi mixed with polishing powders, as its base painting and call it Shita-nuri, the base painting. Then, Naka-nuri, the interim painting with Urushi is preparing for better Uwa-nuri, the finishing part of painting. The color of the interim painting has to be selected according to the color of the finishing part of painting. All these works are usually done by Nu-shi, craftsmen of Urushi paintings, painting 7 times in average and it takes 2-3 weeks before the Nu-shi can send back the pens to our Maki-e sh, who will do more Urushi painting works or Maki-e onto the pens.
The pen fills via cartridge convertor and features an 18kt gold nib.