Delta 70 Anni Orange Rollerball
This pen is lovingly used and does not come with box or papers. Its refill will need to be replaced, it uses a D8900 refill.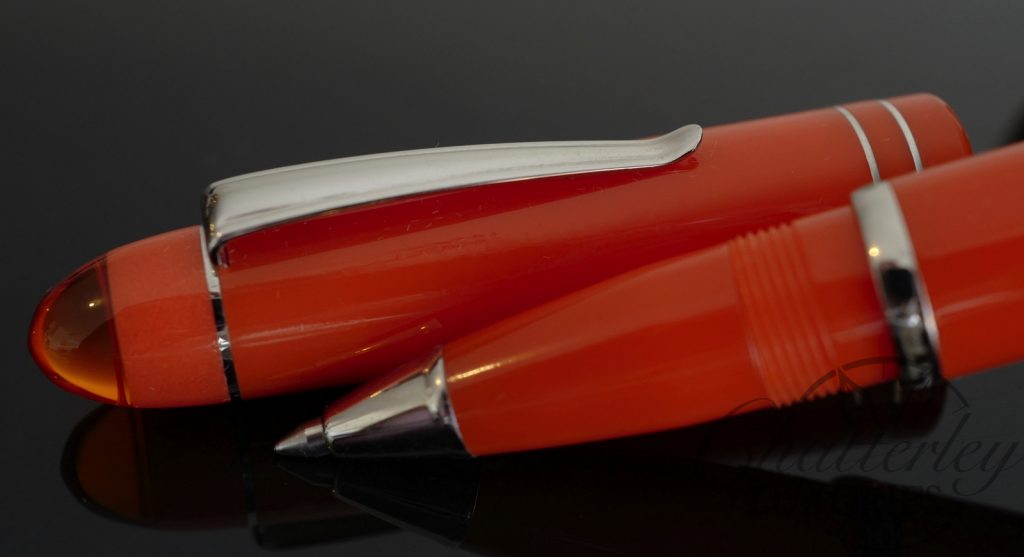 It was the era of bell bottoms, platform shoes, leisure suits, sideburns and disco – the unforgettable 1970's. Regardless of what you remember best, the "retro" colors and designs from the 70's are back in fashion and decidedly cool. Delta pays tribute to the era with its new Anni 70 collection. The Italian-made writing instruments are hand-turned from solid bars of resin. The rings and clip are made from metal alloys, polished to a mirror-like finish, then plated in palladium. A splendid translucent dome on top of the cap is colormatched to the pen and polished to perfection to reflect the light.