Description
Delta Limited Edition Adivasi Fountain Pen
This pen is NOS.  This pen has is Fine nib. The pen comes with box and papers, but a regular bottle of ink.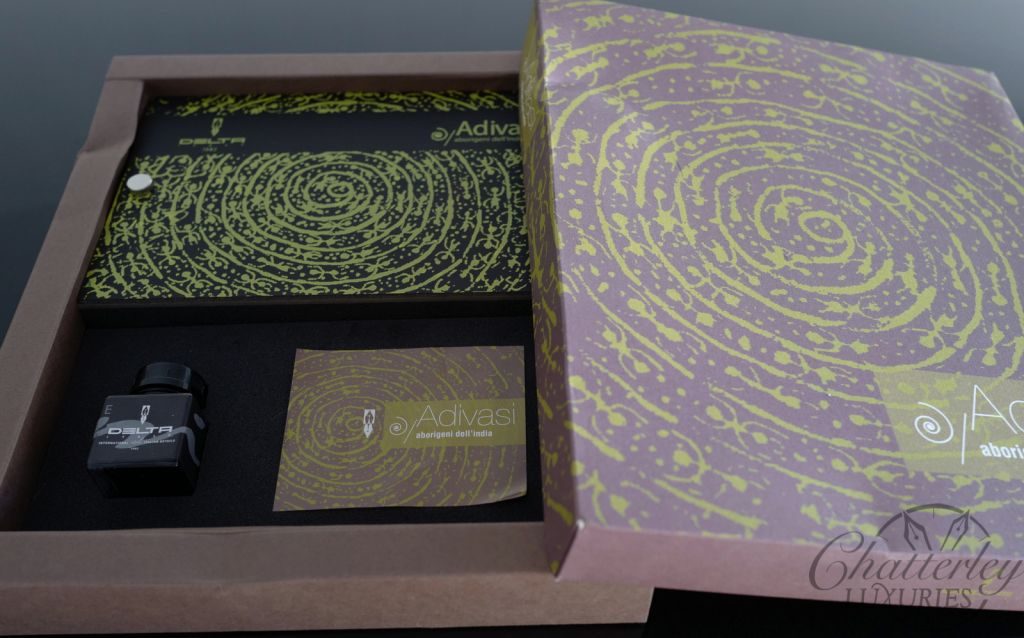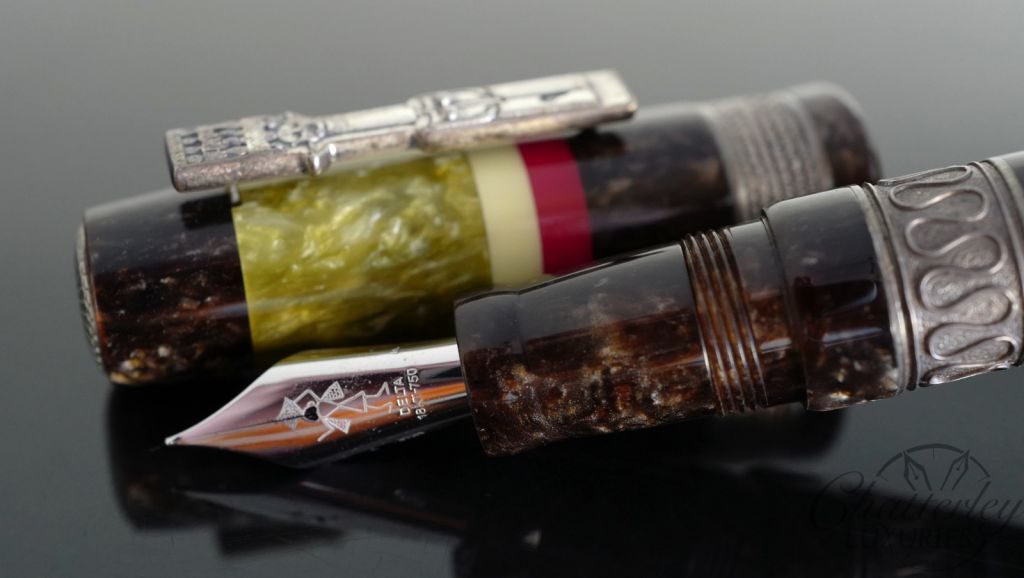 Delta introduces the first in Series VI of the indigenous people with the ADIVASI people of India.
During the first decades of the 20th century, educated and politically active tribes from eastern central India started to use the Hindi/Sanskrit term "Adivasi". This word consists of "adi" (original) and "vasi" (inhabitant). The self-designated name "adivasi" corresponds with the modern concept of "indigenous people".
Limited pieces worldwide, the versions with sterling silver trim are available in special edition limited to 857 fountain pens (1KS) with lateral lever, 1857 limited edition fountain pens (1K) with threaded ink converter or cartridges and 1857 rollerballs.
Each pen is hand turn from solid bars of special mother of pearl resin. The three-dimensional clip is a representation of a typical tribal sculpture of the Sarangi. Metal bands on the cap and barrel represent typical prints used in Adivasi garments. MSRP on the Limited Edition Fountain Pen is $950, email me for prices on the Special Limited Edition Version which is available as well.