Delta Federico Fellini Special Limited Edition Fountain Pen
This pen is pre-owned, but in like new condition.  It comes complete with original wood box, papers and ink bottle.  It is equipped with an 18kt Fine nib that has been modified to a cursive Italic by Mike Masuyama.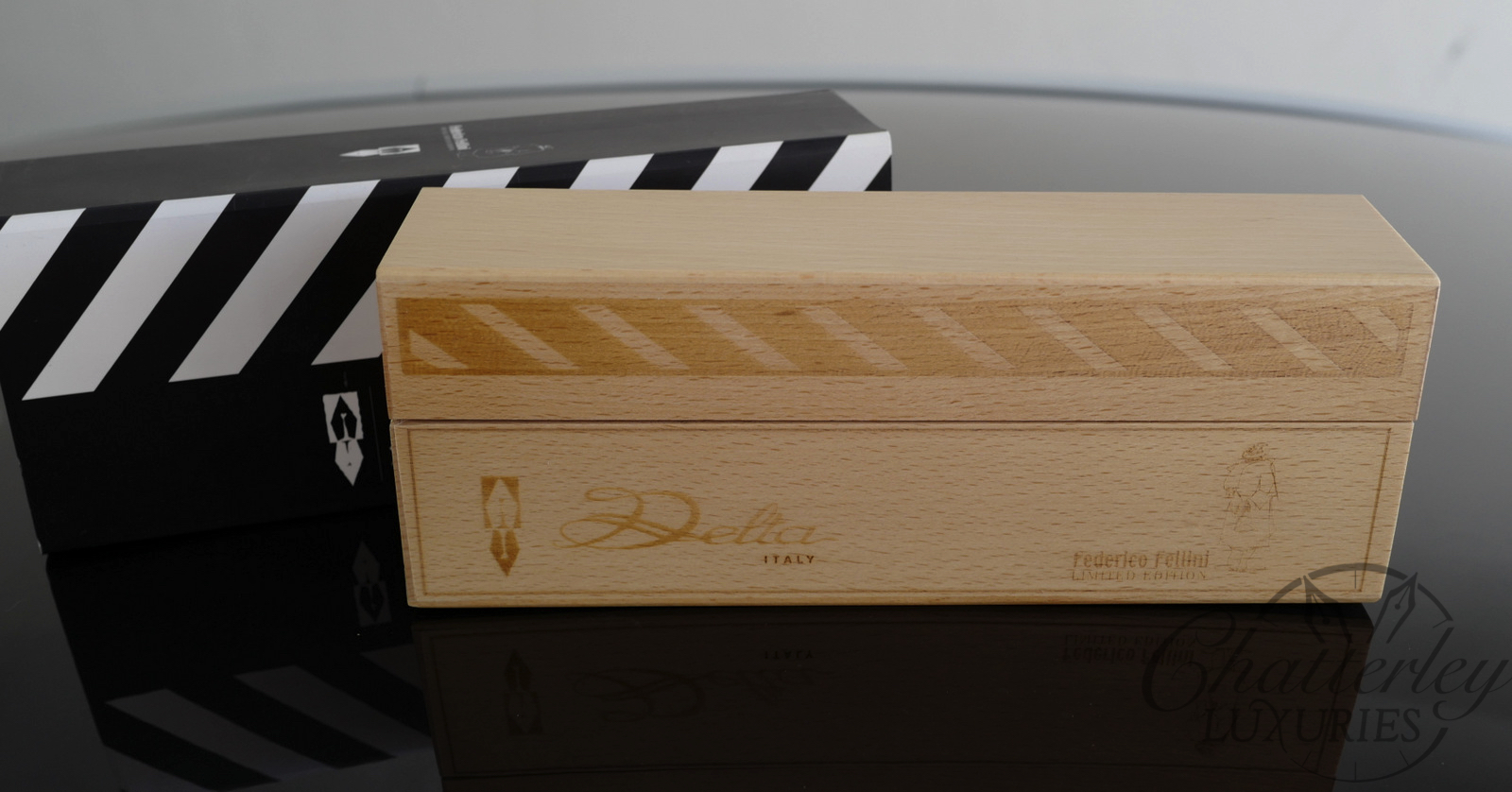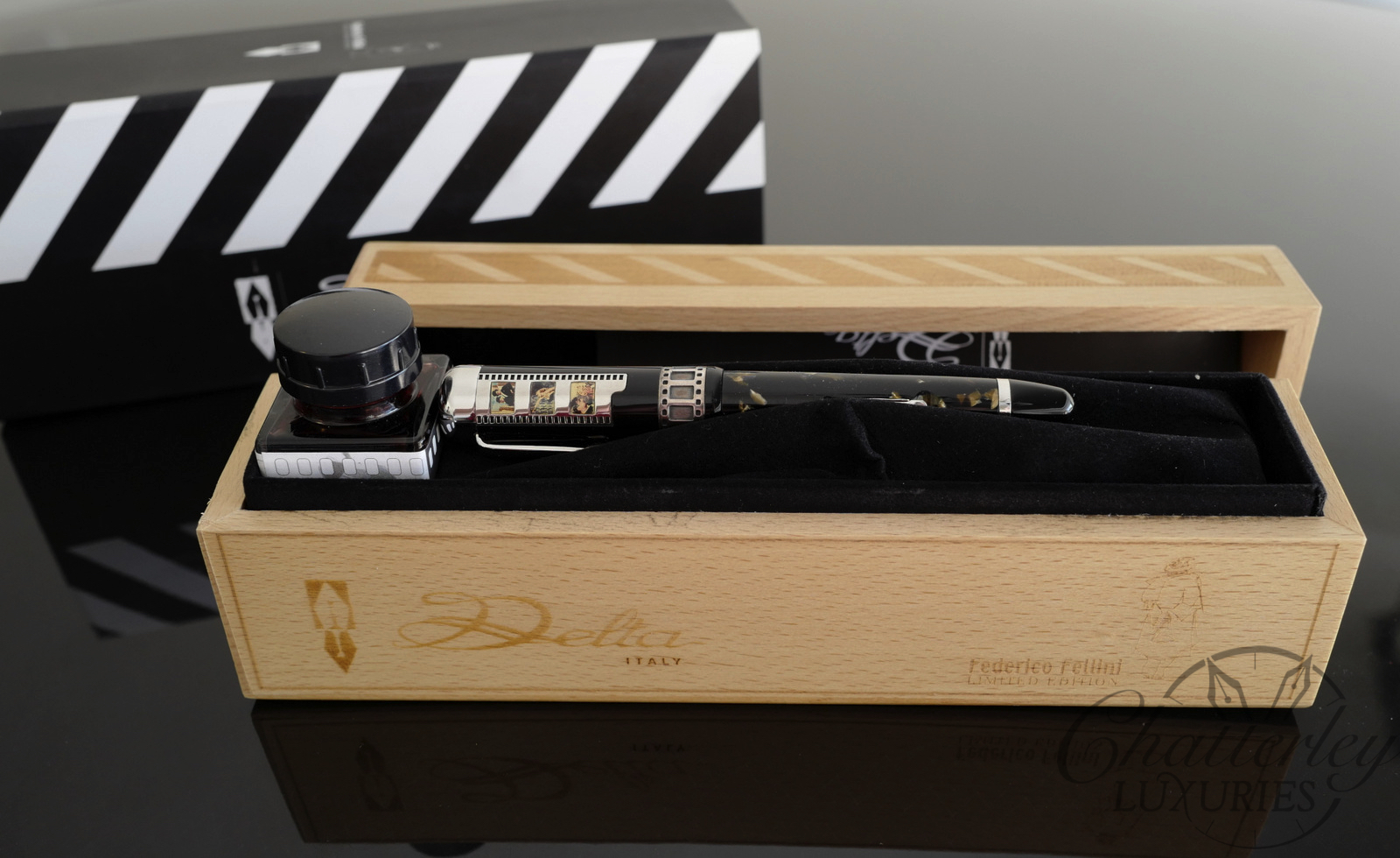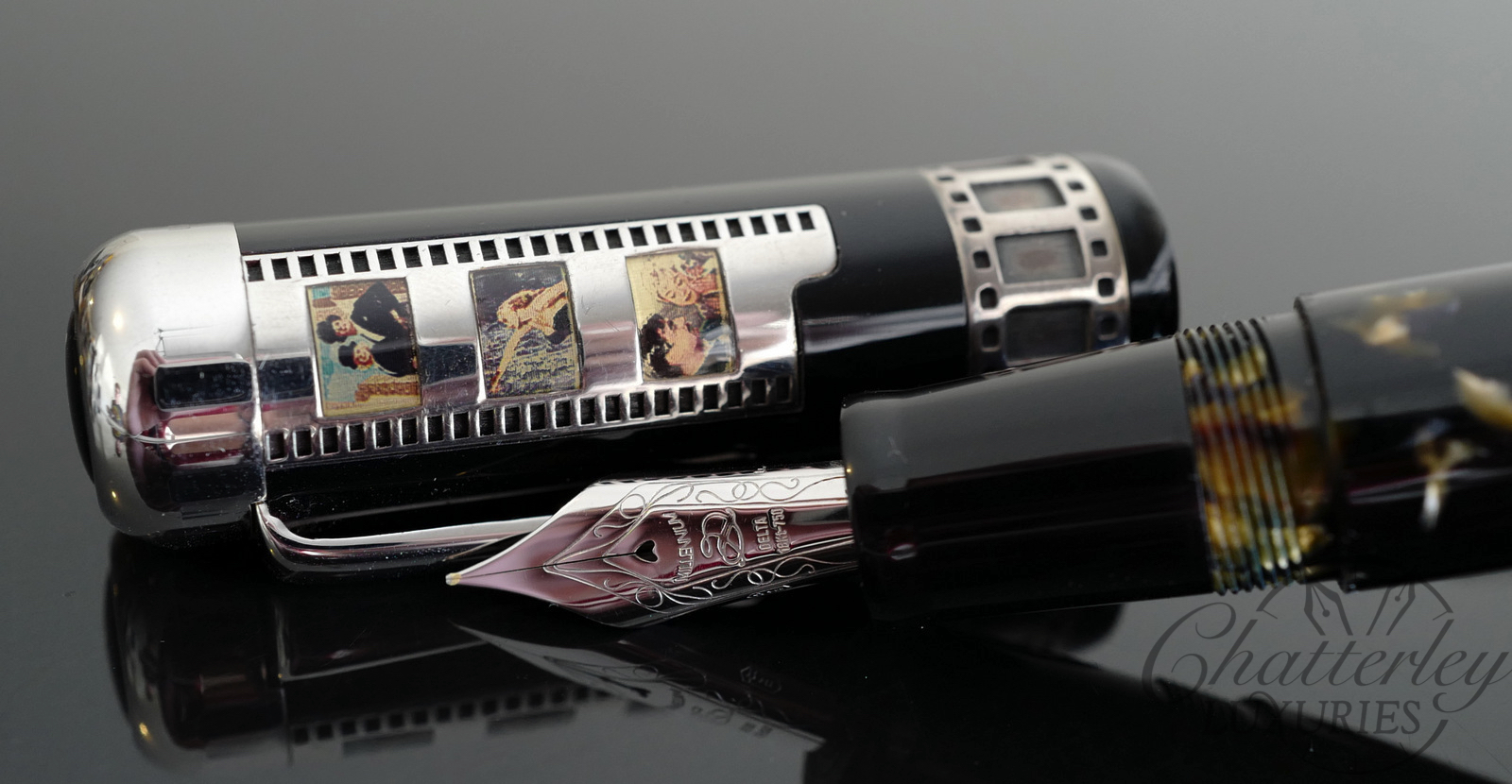 Amongst the last true poets of the preceding century, Federico Fellini, genius author and director of masterpieces such as La dolce vita, 8 ½, and Amarcord, is the extraordinary creator of diverse Italian atmospheres: popular, noble, baroque and contemporary bourgeois. Prince of the clowns, Fellini has taken various generations of spectators by the hand and accompanied them on a sentimental and ironic travels by using the captivating force of the cinema. Federico Fellini was born in Rimini, Italy on January 20, 1920. Federico Fellini had a presence absolutely determining, irreplaceable, unparalleled in the artistic and cultural panorama of the past century and to this great presence, Delta the artisans of writing instruments, dedicates to the "master" this very special limited edition collection.