Delta Israel 60th Anniversary Limited Edition Fountain Pen
This pen is pre-owned, but in excellent condition.  It comes complete with box and papers.  It is equipped with an 18kt Medium nib and fills via cartridge convertor.  It is LE #857.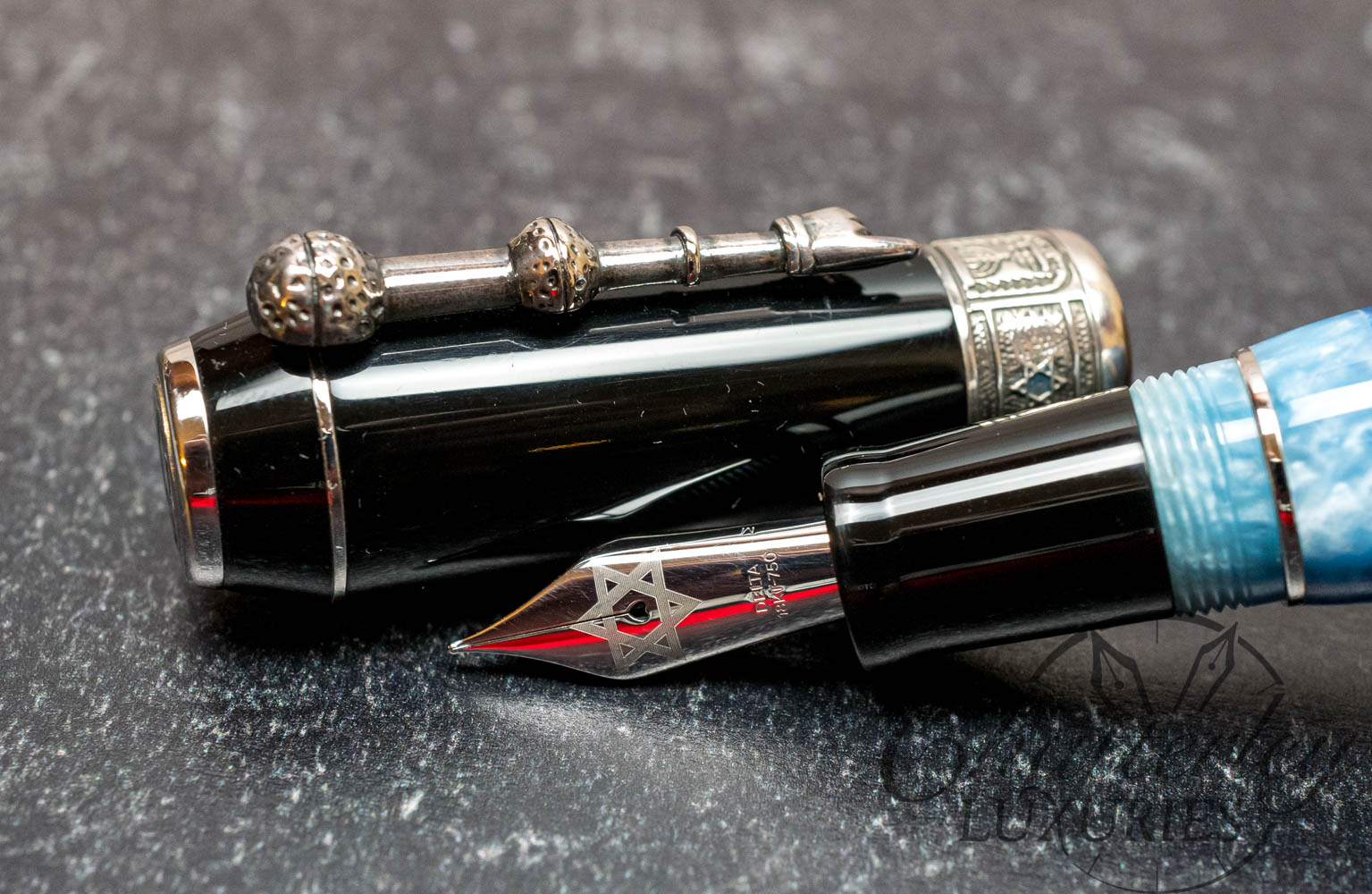 Due to the great success of the Israel 50 collection introduced ten years ago to celebrate Israel's Jubilee, Delta has created the Israel 60 Collection to celebrate the important celebration, Israel's 60th Anniversary. In 1948 the nation of Israel declared independence and in 2008 Israel celebrates its 60th anniversary. The clip is made of solid sterling silver .925 (18k solid gold in Celebration) and reproduces the Yad. A Yad, literally "hand", is a Jewish ritual pointer, used to point to the text during the Torah reading. It is intended to prevent anyone from touching the parchment, which is considered sacred. The 2 spheres in the celebration clip are covered with numerous small diamonds.