Esterbrook Bee Page Holder
BEE BOOKISH
Our busy little brass bee is an extra hand to hold your pages while you pen your journals, filling them with your thoughts and crafting your story. Bees are incredible thinkers with an amazing capacity to learn, do meaningful work, and form complex memories. They live together peacefully sharing values, skills and experiences. Who better than to grace your planners, notebooks, and books than our Esterbook Bee? Let this sweet bee BEE a reminder that you are a part of a harmonious hive of writers and creators in our community and BEE an encouragement to you to:
BEE BOLD
BEE CURIOUS
BEE DAZZLE and most of all
BEELIEVE!
Rose Gold
Yellow Gold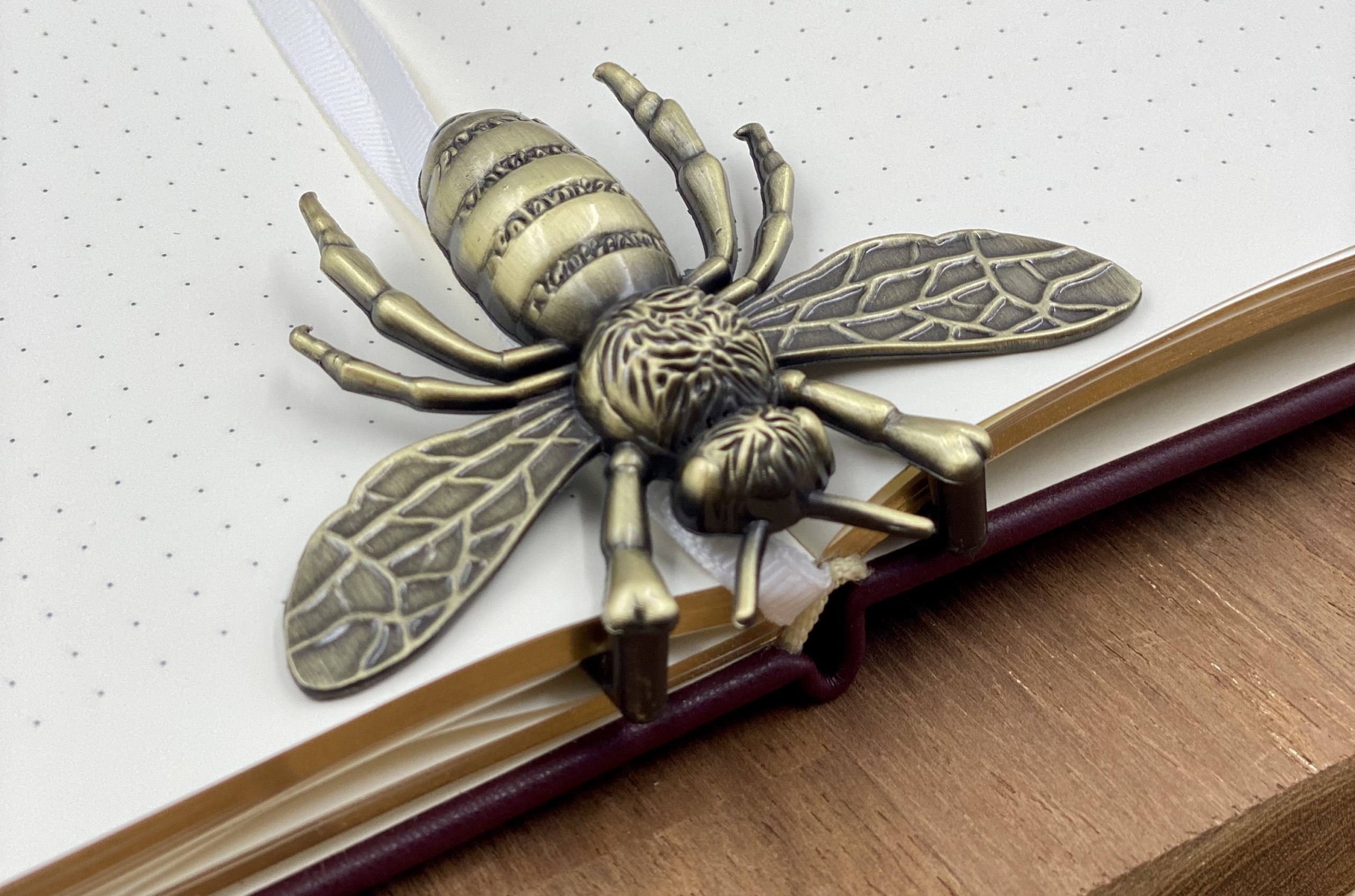 MSRP $39.95
If purchased individually and shipping within the US, this will ship USPS Priority small flat rate shipping.  Check out as normal with UPS Ground free shipping and we will get it out via USPS.