Esterbrook Estie Cosmic Wine Oversized Fountain Pen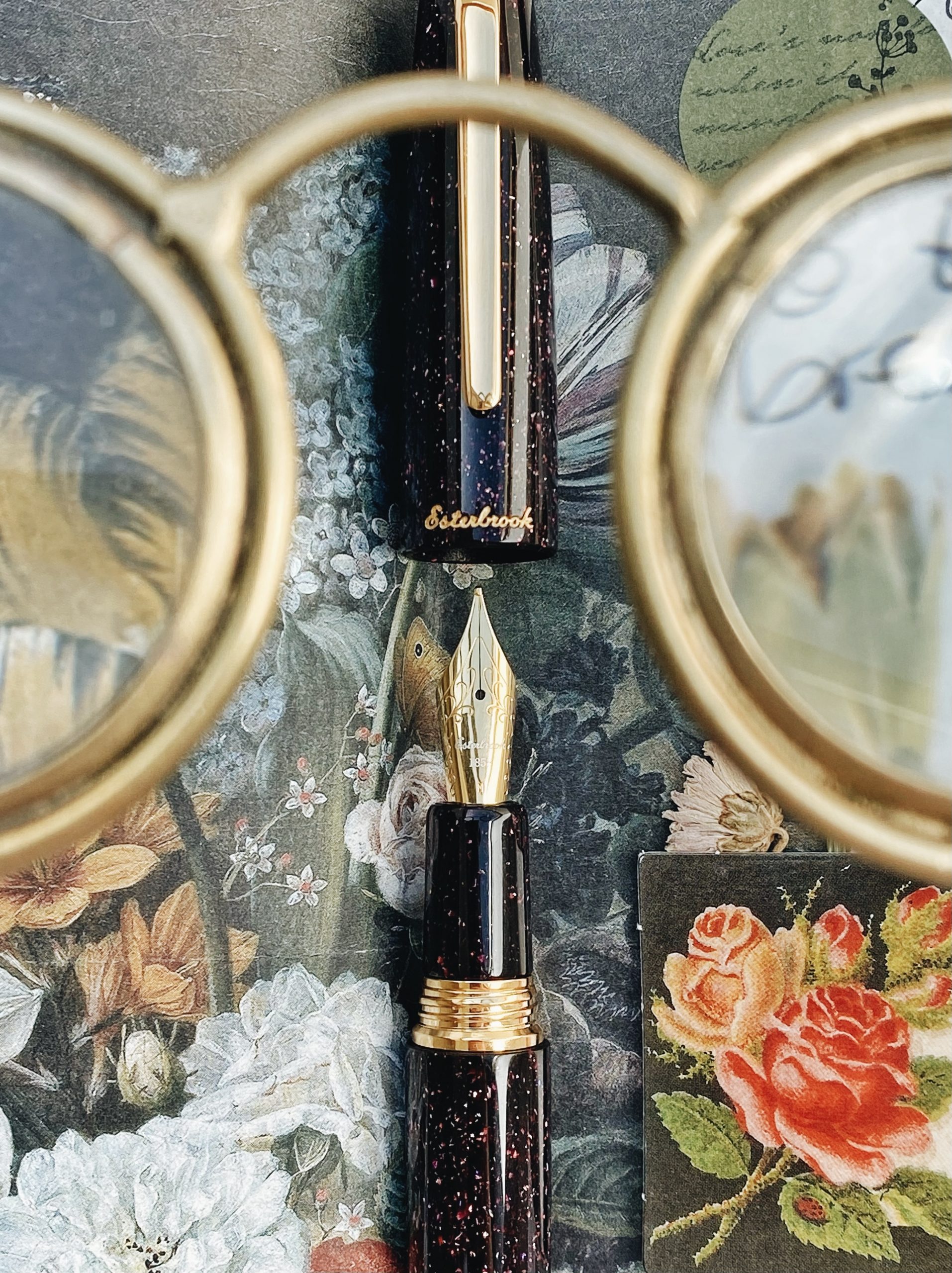 The Italians have a saying -la dolce vita. It's a way of living, appreciating the finer things in life and making it as sweet as can be. We tend to agree that the best days are ones filled with pleasure and the best pens we make represent that same philosophy. That's why we're happy to introduce our latest Estie, Cosmic Wine.
This release is the fourth in our Sparkle edition, following Tanzanite, Montana Sapphire and Garnet red. Like the others, Cosmic Wine is limited to the Oversize FP.  Made with DiamondCast, this pen is an elegant representation of long walks in the vineyard and picnics in the Summer. A deep burgundy body sparkles against the gold trim, giving this pen a luxurious feel while still being a pen you want to use every day.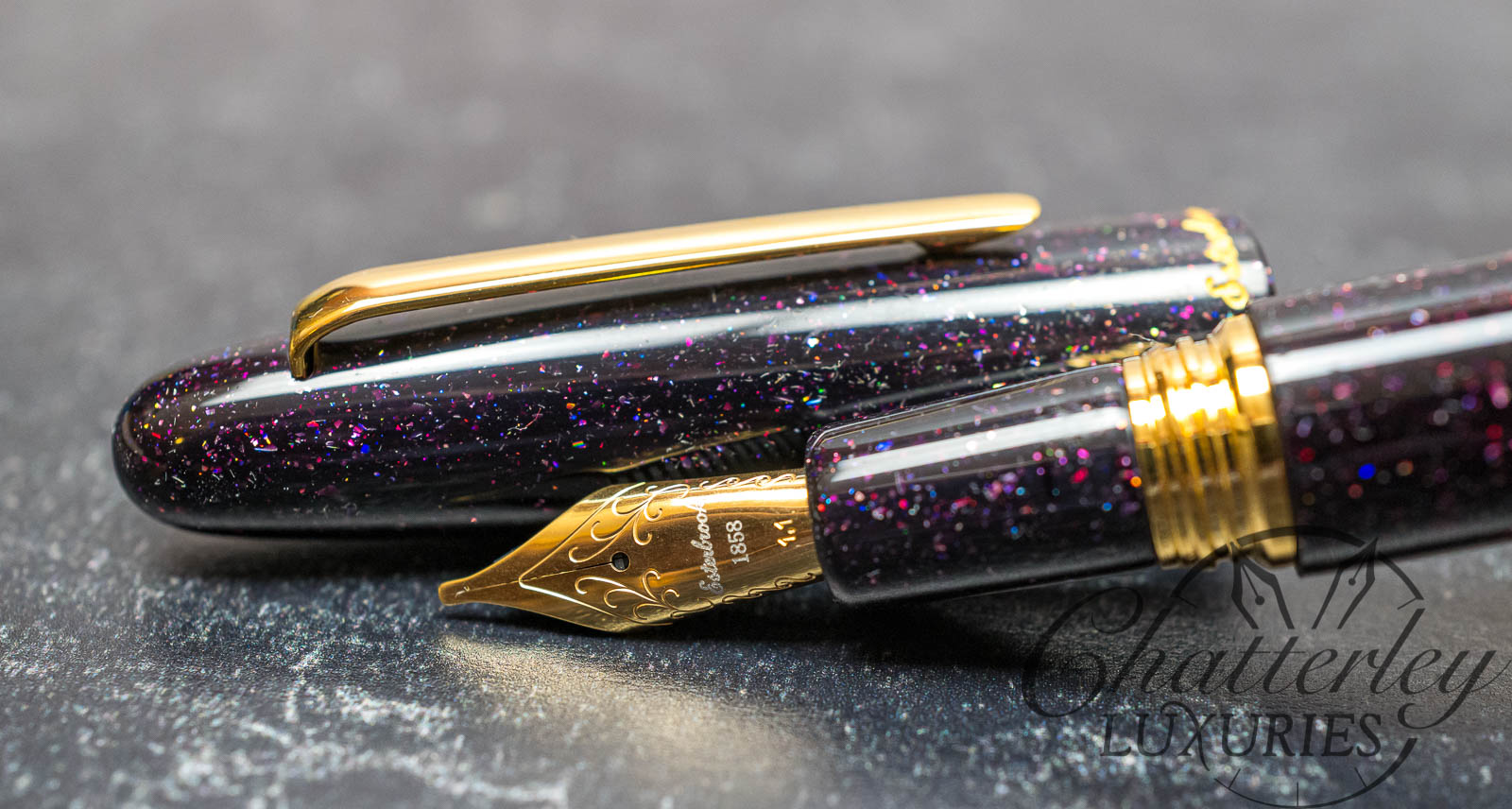 Further, Esterbrook developed wine charms. This set of three charms will be given as a Gift With Purchase with the Cosmic Wine pen.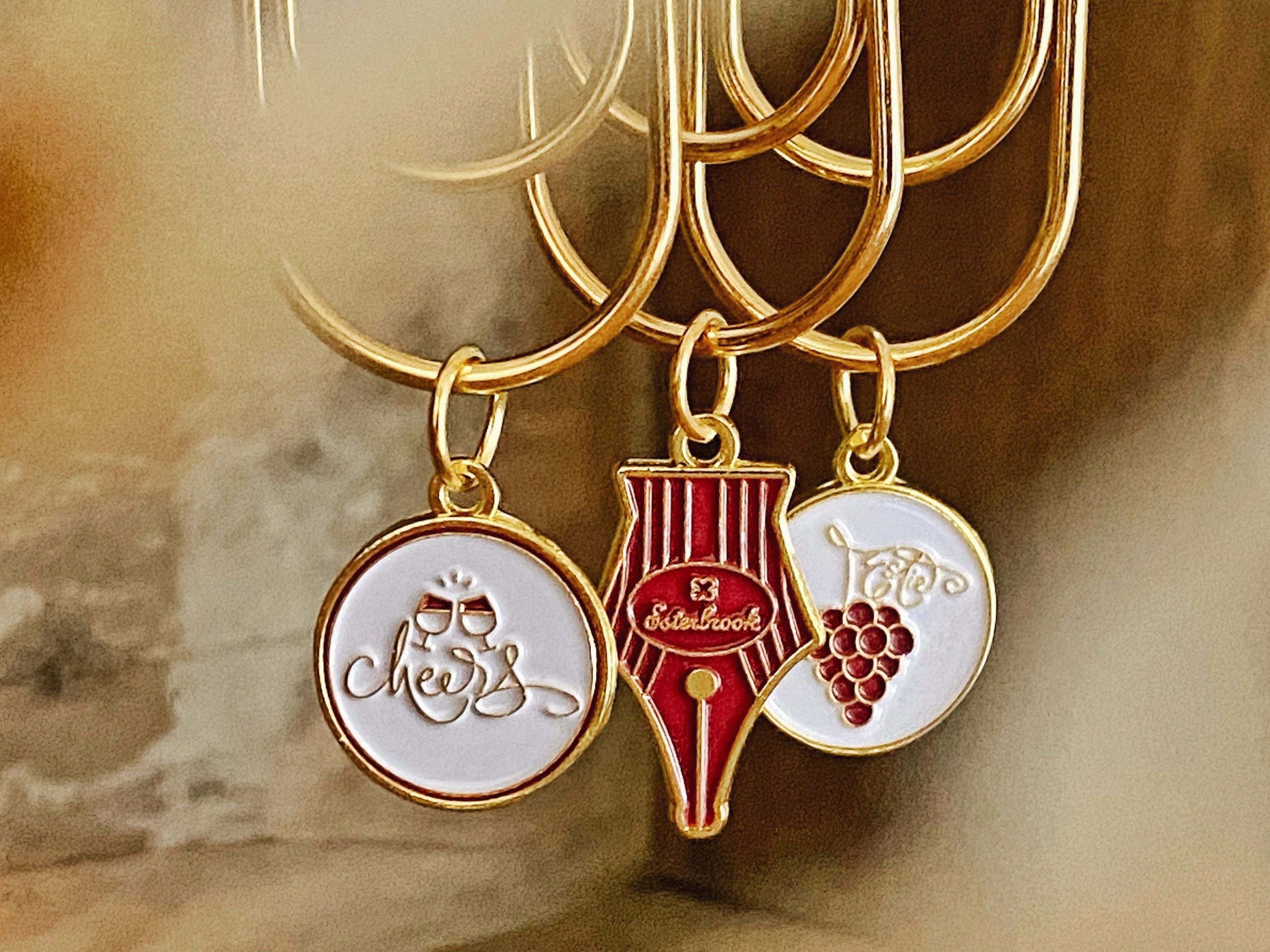 MSRP on the Oversized version $395