Esterbrook Pen Nooks
ESTERBROOK PEN NOOKS HAVE BEEN SPECIALLY DESIGNED FOR THE WRITING ENTHUSIAST.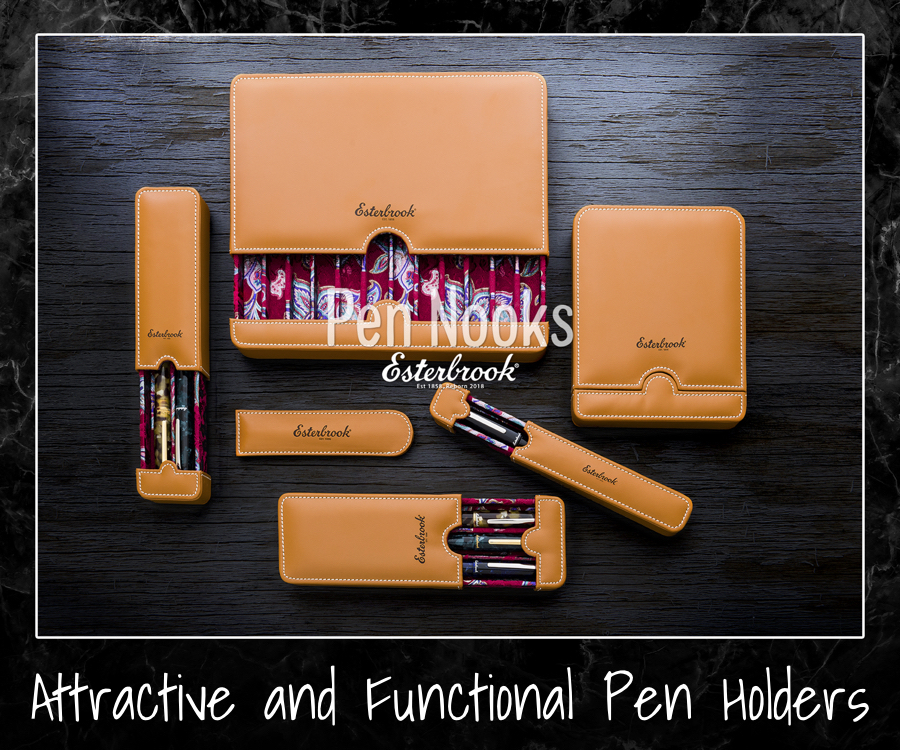 Featuring a smooth saddle fabric exterior and contrasting stitching, each Pen Nook is designed to please even the most particular writing enthusiast. The firm bodied exterior and soft paisley interior, protects your pens from life's journeys. Choose from single, double, triple, half dozen, and for those with serious pen game, try our Nook's Dozen. Each Pen Nook features a drawer pull system with size-able slots to secure your favorite pens. The slots allow for easy retrieval of your pens, and at 0.75 inches wide, they're large enough to accommodate even full-size writing instruments.
Single Pen Nook   MSRP  $85.00
Double Pen Nook   MSRP  $95.00

Triple Pen Nook   MSRP  $125.00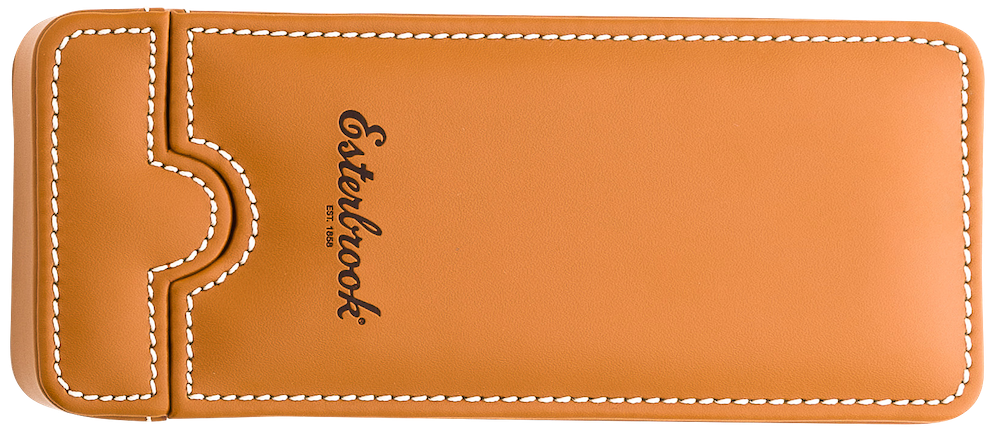 Six Pen Nook   MSRP  $150.00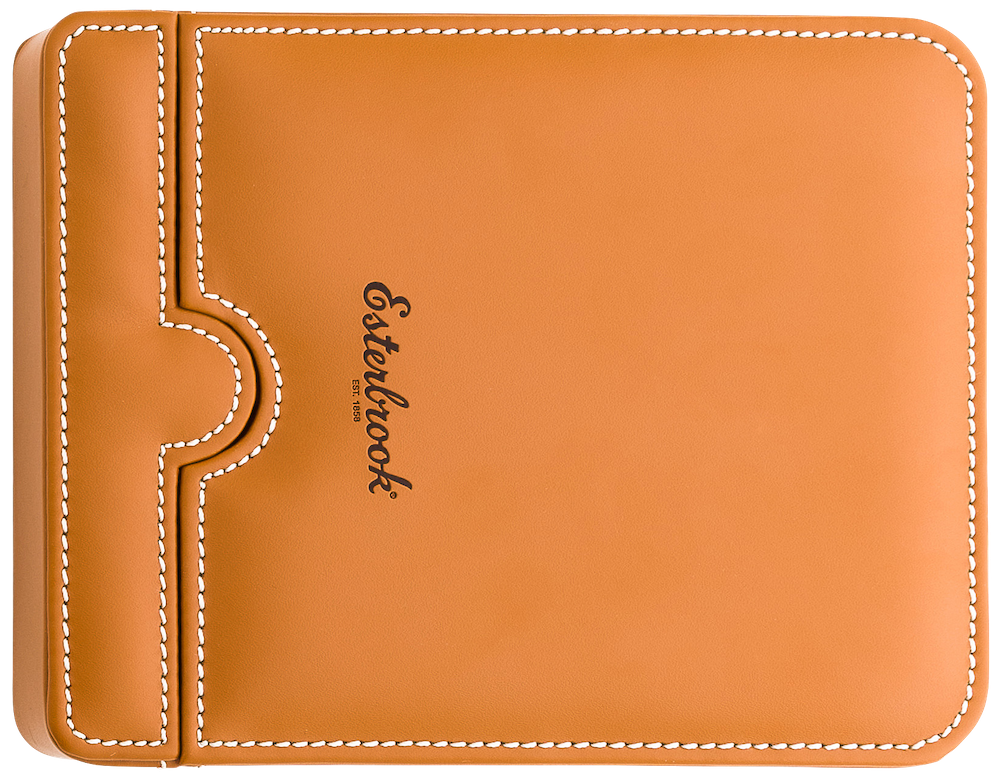 Twelve Pen Nook   MSRP  $175.00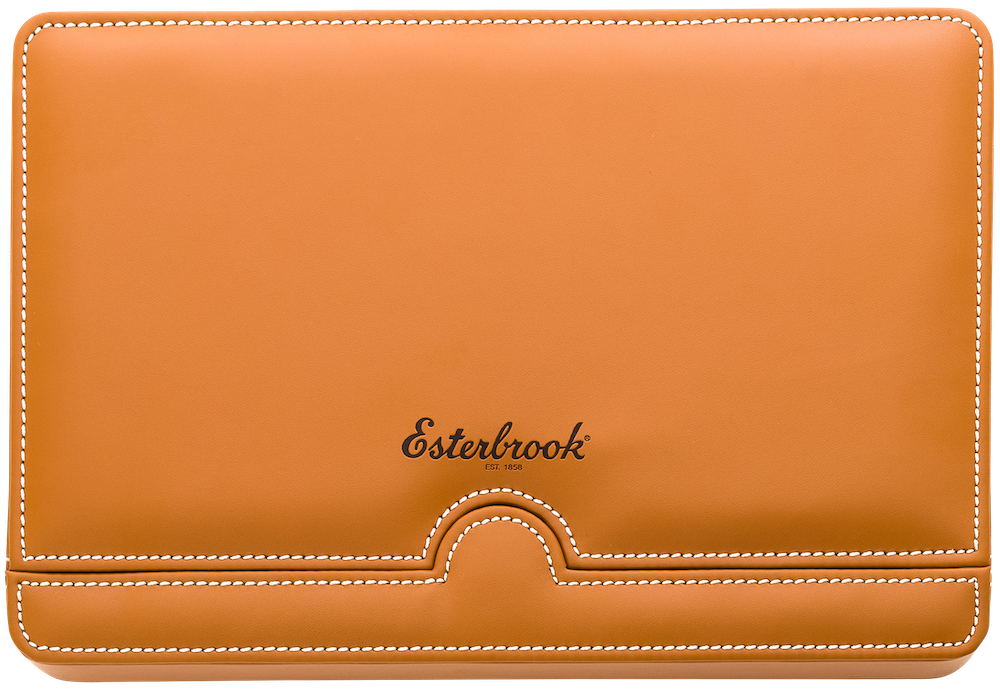 If purchased individually and shipping within the US, the one, two and three pen cases will ship USPS Priority small flat rate shipping.  Check out as normal with UPS Ground free shipping and we will get it out via USPS.