Graf Von Faber-Castell Elemento Olive Limited Edition Set
This set has been lovingly used.  It comes complete with box and papers.  The set includes a propelling pencil, propelling ball pen, rollerball pen and fountain pen equipped with an 18kt Broad nib.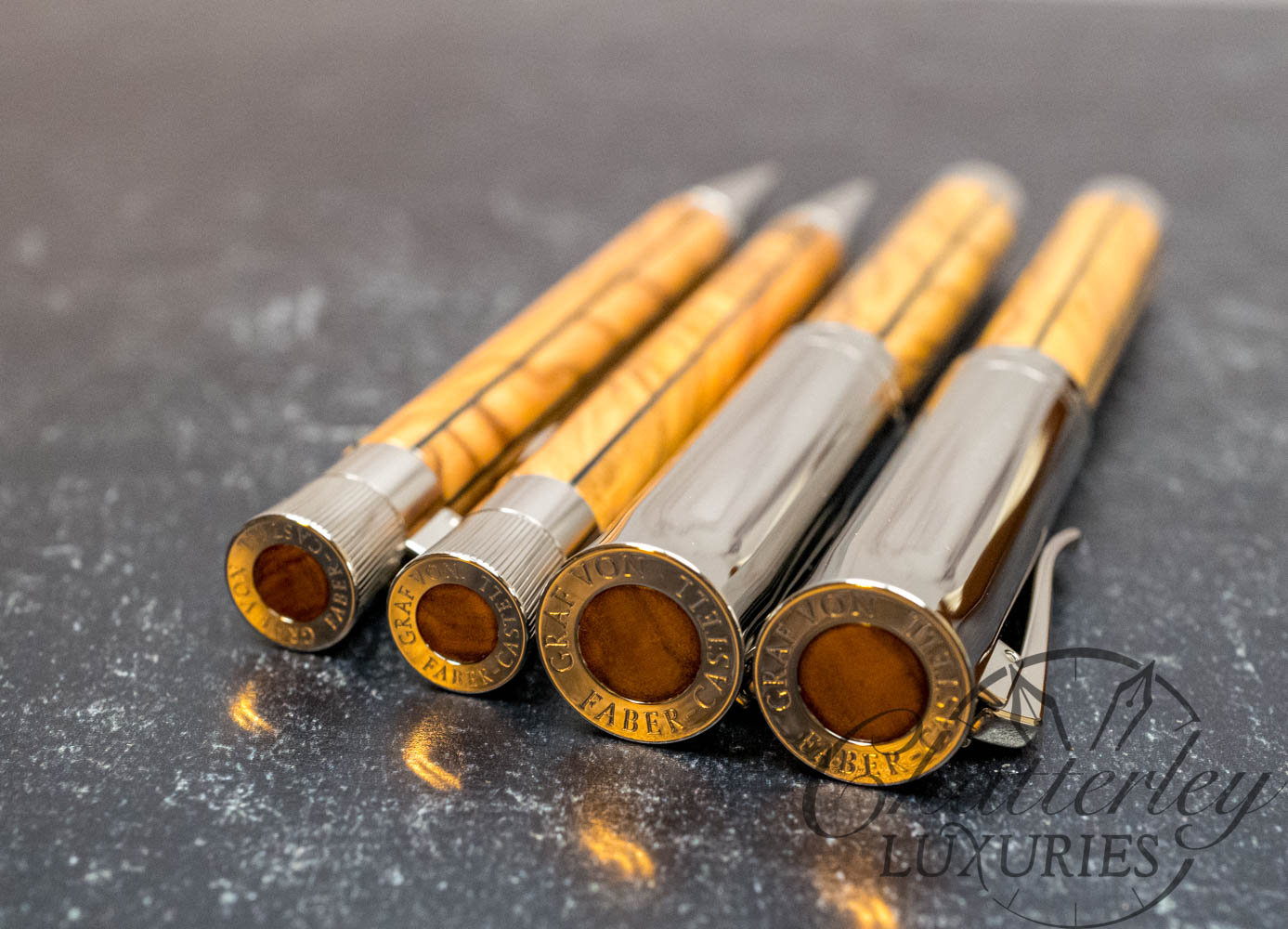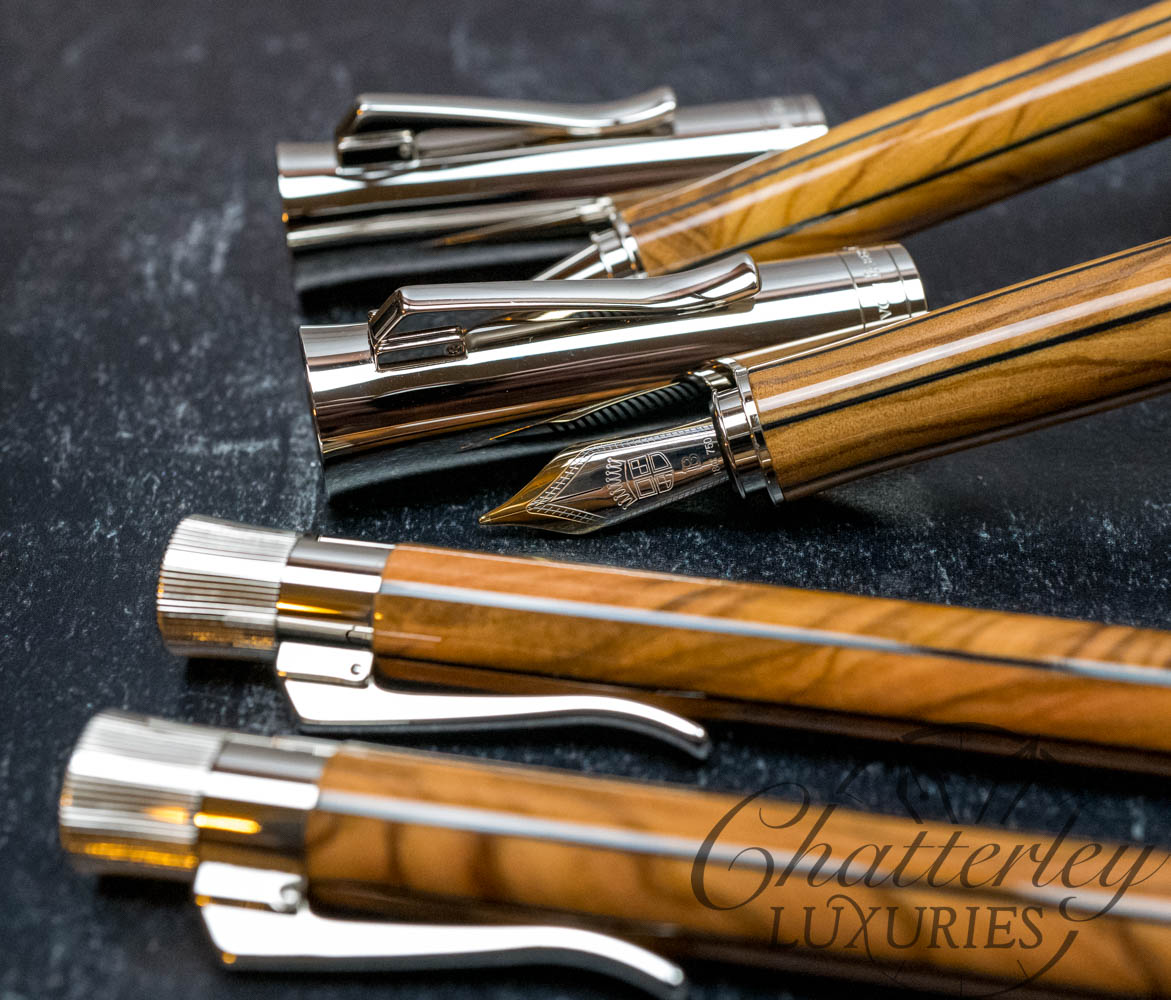 The Graf von Faber-Castell Collection celebrated the 250th anniversary of Faber-Castell with a very special limited edition set with barrels made of cross-grained olive wood, constructed with an innovative technique that enables the grain of the wood to be displayed in a way previously unknown. Like a masterpiece of marquetry, the cross-grained olive wood is fitted into the barrels in six individual elements, which are varnished and handpolished several times.
Product details
Barrel made of olive wood, platinum-plated metal parts
Cartridge/converter system that slides gently out of the barrel on turning the end cap
big handmade bi-coloured 18-carat gold nib with iridium tip, run in by hand
Manufacturing process involves over a hundred steps, most of them carried out by hand