Jean Pierre Lepin Cybergraph Palladium Fountain Pen
This pen is used and has some use scratches on it. It does with a Medium nib.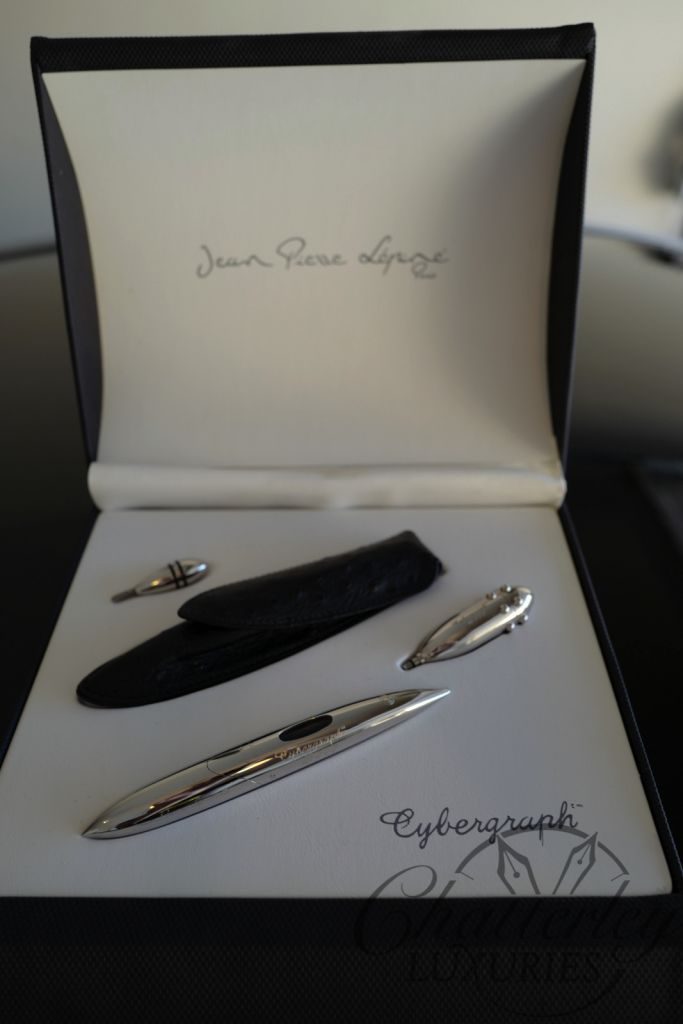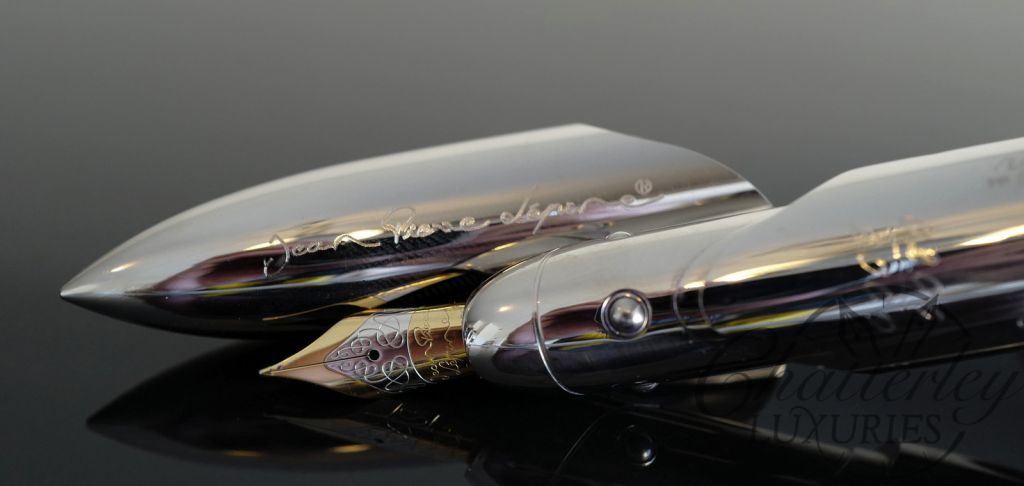 For all Pen Collectors this LE Cybergraph Palladium Fountain Pen by Jean Pierre Lepine is a marvel of design and manufacture. Limited to 2,000 pen world wide this is pen number 104 of the 2,000 and comes with a signed certificate by Jean Pierre Lepine. The Cybergraph 2000 was designed to mark the end of the century and commemorate the beginning of the new Millennium. The design is asymmetric with a lowered center of gravity to eliminate rolling when set down. The ink-holder is not incorporated inside the pen which does not require the nib to be dipped in the ink bottle. Lepine developed an external holder to suck ink from an ink-bottle then screwed into place which allows the ink to be injected into the pen. The cap lock securely to the pen by means of extensible ball-bearings, and fits to the body by a rounded chamfer. The words"JPL Planet" can be seen inside the sidelight. The pen is NEW as purchased in 2000 and comes with Ostrich skin case, ink-pump, screwdriver and is contained in a rubberized presentation box.
Technology has be adapted to the design, and the design has not been compromised in the name of thechnology. All of this is a result of many months spent in the workshop researching, testing and perfecting CYBERGRAPH.
The pen is manufactured from blocks of solid material, machined, polished and assembled by hand in the workshop of Jean Pierre Lepine in France.