Mabie Todd "Jackdaw" Toledo Lever-filler Fountain Pen
This pen is from the 1920s and has a Damascened-inlay overlay on Woodgrain Hard Rubber. It's been fully restrored and is ready to write. It has a Flexible EF nib.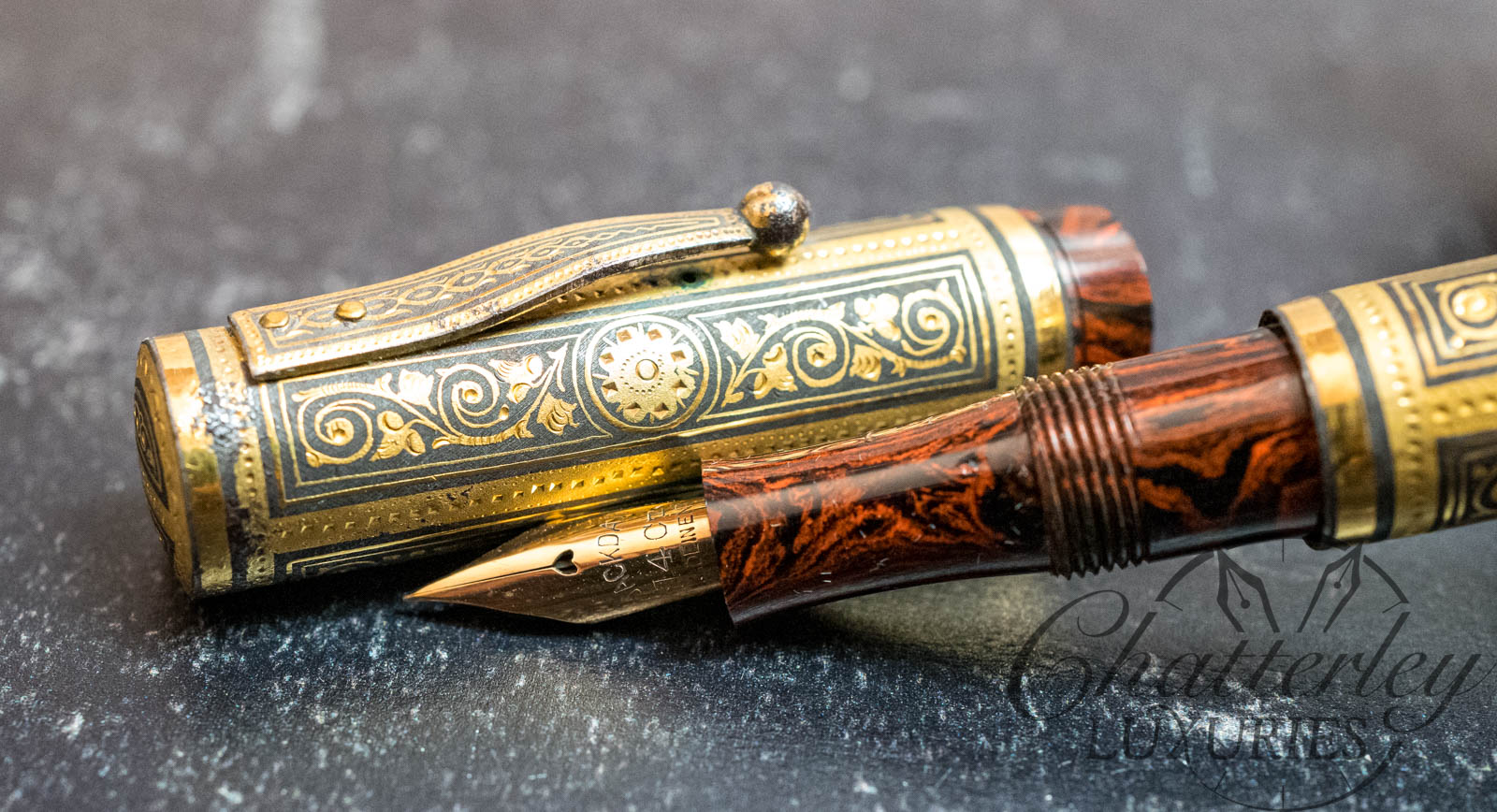 The following information is from the the amazing late Gary Lehrer whom I bought many amazing Vintage pens including this one for my personal collection- Bryant
Damascening is the art of hand inlaying different metals into one another, typically, 24K gold or fine silver hammered into a darkly oxidized steel background, to produce intricate patterns and designs. The English term comes from a perceived resemblance to the rich tapestry patterns of damask silk. Often called "Toledo" because much of the art comes from Toledo, Spain, a steel working center since about 500 BC (still doing damascening today). The cap & barrel each with two dragons and other flourish designs. Jackdaw was Mabie Todd's student level pen, but generally of good quality (often even better than their "Blackbird" model pens) and are rare today. The theory is that because of their quality and price point, parents tended to buy lesser prices pens for their kids. There are less than a handful of these known to exist.