Description
Maiora Vesuvio Limited Edition Fountain Pen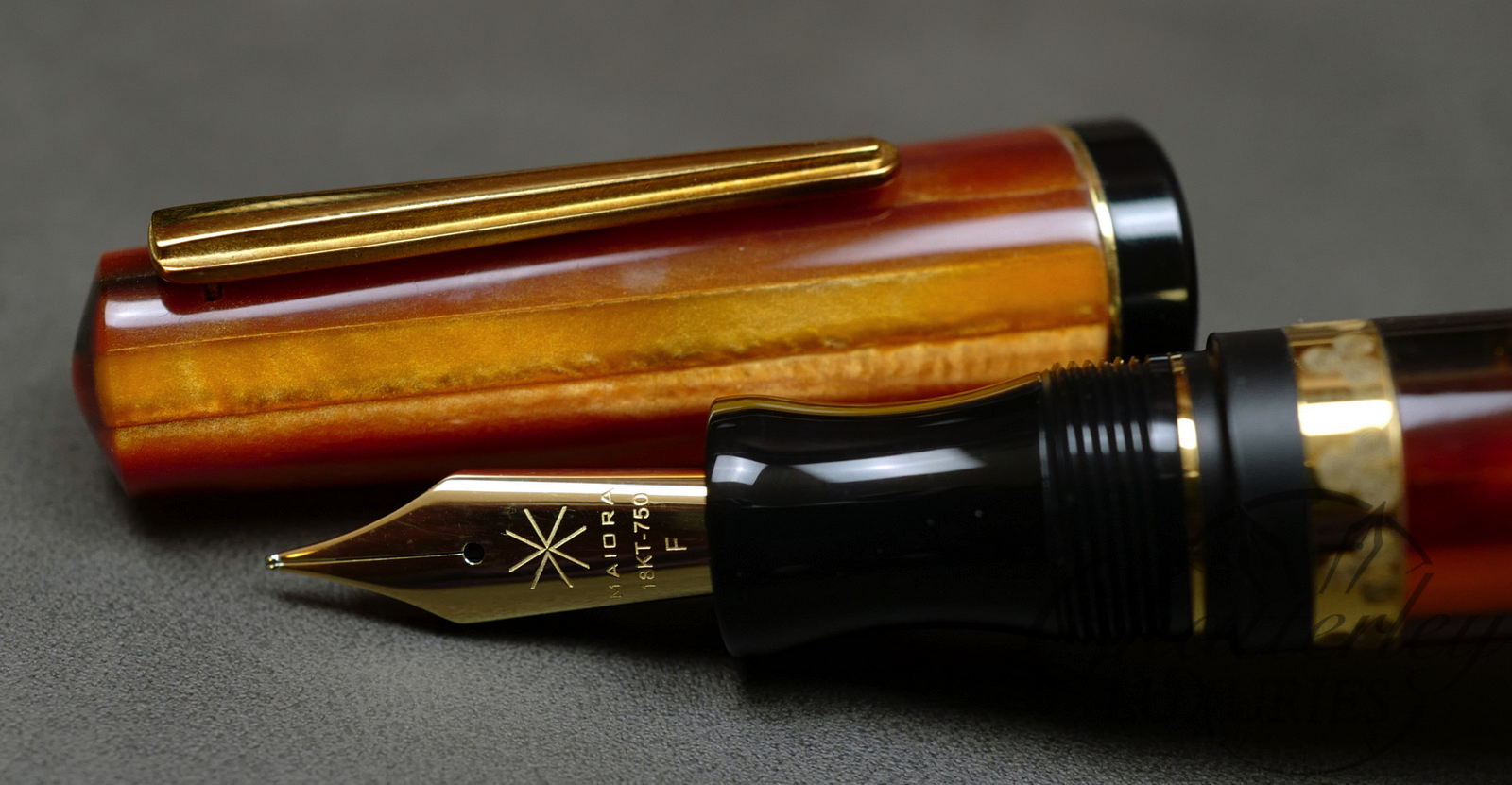 This Maiora Vesuvio limited edition fountain pen features a unique resin body, complemented by gold trim. The body is a partially translucent "spaghetti resin" composed of many strands of orange resin and black resin, which are fused together, and then handturned into a barrel. The pen fills via standard international cartridge/converter (which can also be accessed from the back like a piston) and uses a #6 18kt gold nib.
The Vesuvio is a limited edition, individually numbered out of 888 worldwide. Inspired by Mount Vesuvius, which located between Pompeii and Naples, Italy.
The Maiora Pen Company makes all of their pens by hand in Naples, Italy and is managed by the former co-founder and president of the Delta Pen Company. Maiora also produces fountain pens under the Nettuno brand.