Up for sale is a Montblanc Catherine the Great 4810 Patron of the Arts Fountain Pen. This pen is brand new and has a Medium nib. It comes SEALED!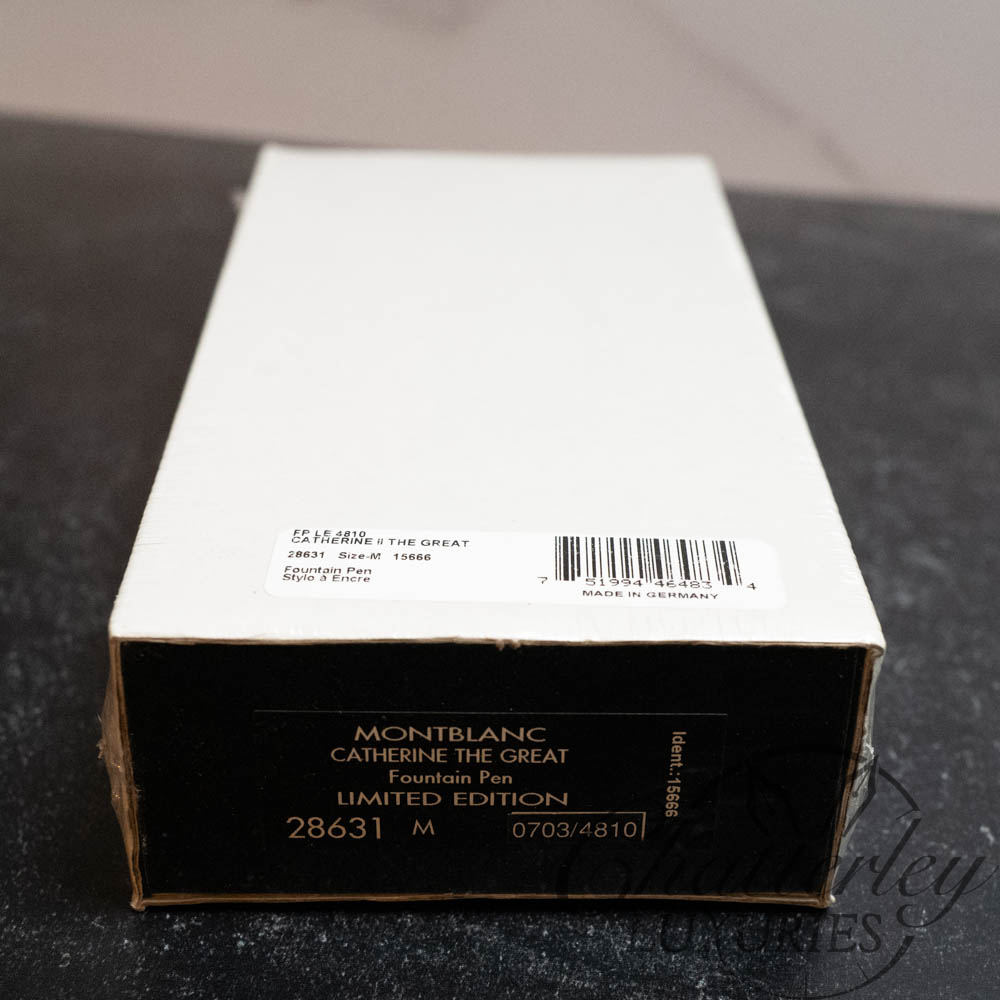 Below is a stock picture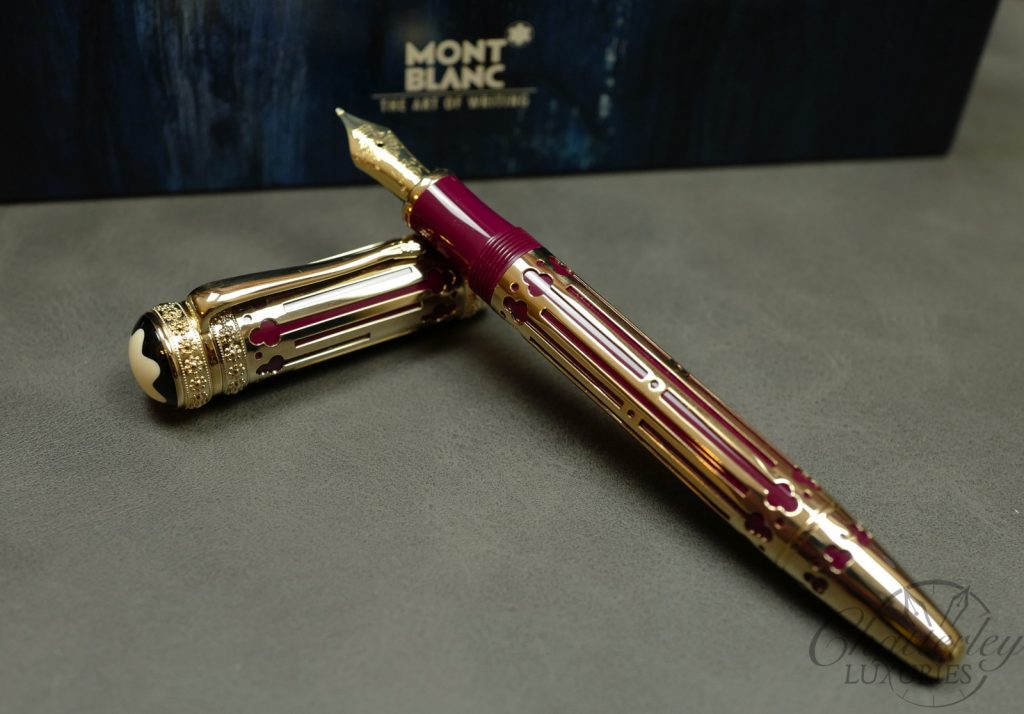 The splendidly ornamented Patron of Art Edition Catherine II the Great commemorates the great era of the Russian Empire. Rose gold-plated ornamentation featuring blossom wreath motifs adorns the aubergine-coloured barrel of Edition 4810.
In Edition 888 this ornamentation is in 750 red gold. Precious rubies decorate the cap top of this edition, while both editions have the 18-karat gold nib, into which the symbol of the Russian monarchy – the two-headed eagle – is engraved.
Tsarina Catherine's ambition was to continue the work of Peter the Great. Indeed, her commitment to the arts was impressive: she corresponded with Voltaire, Diderot and d'Alembert, among others. She is responsible for having the Hermitage – the famous winter palace – erected in St. Petersburg, and it is thanks to her love of painting that the royal art collection grew from a few dozen paintings to more than 4,000.
Launch: 1997
Limitation: 4.810 Fountain Pens
Aubergine-coloured precious resin
Rose gold-plated ornamentation
18-karat gold nib