Montblanc Patron of the Art 4810 Limited Edition Peggy Guggenheim Fountain Pen
This pen has been lovingly used.  It comes complete with box and papers.  It is equipped with an 18kt Broad nib.  It is LE # 545/4810.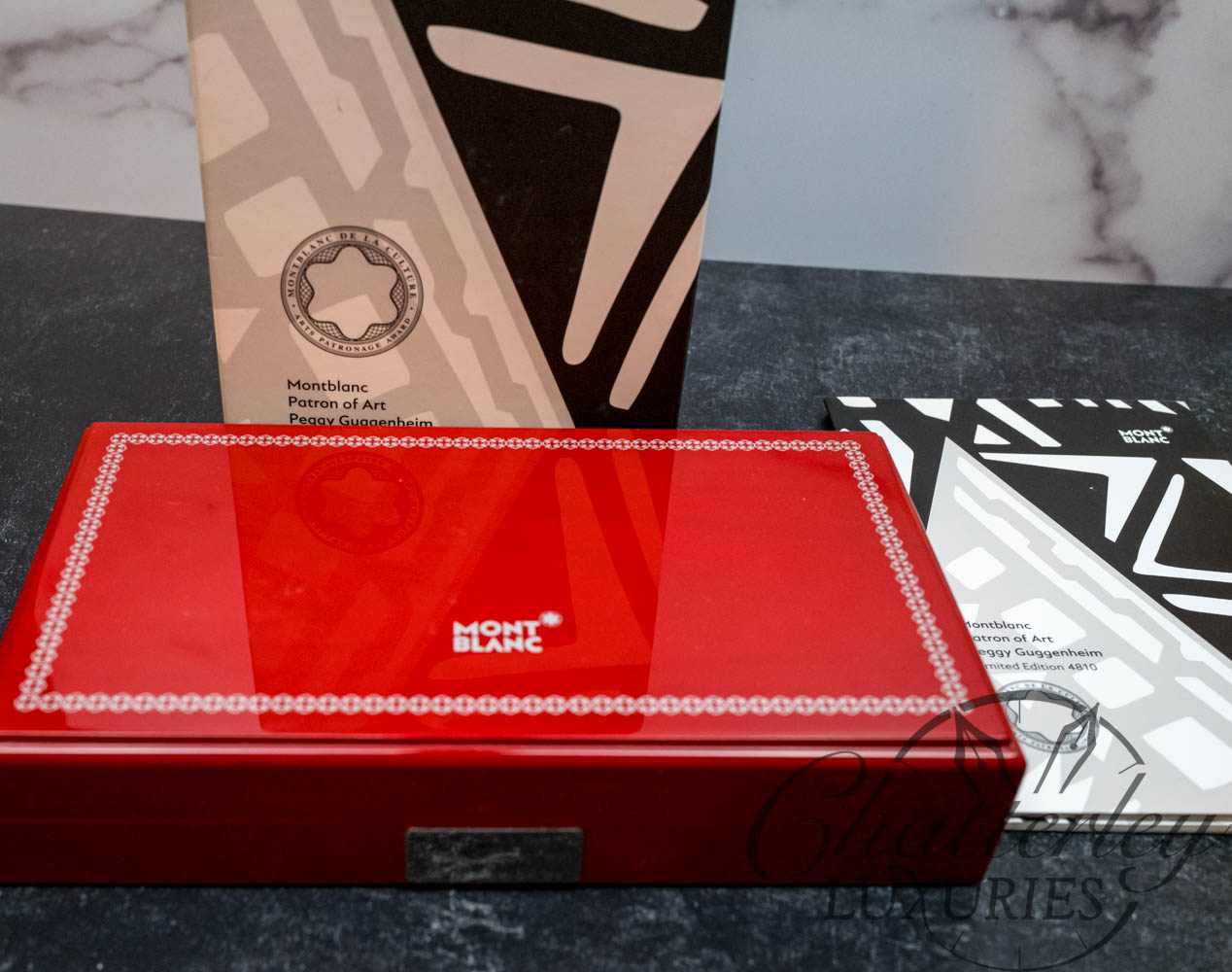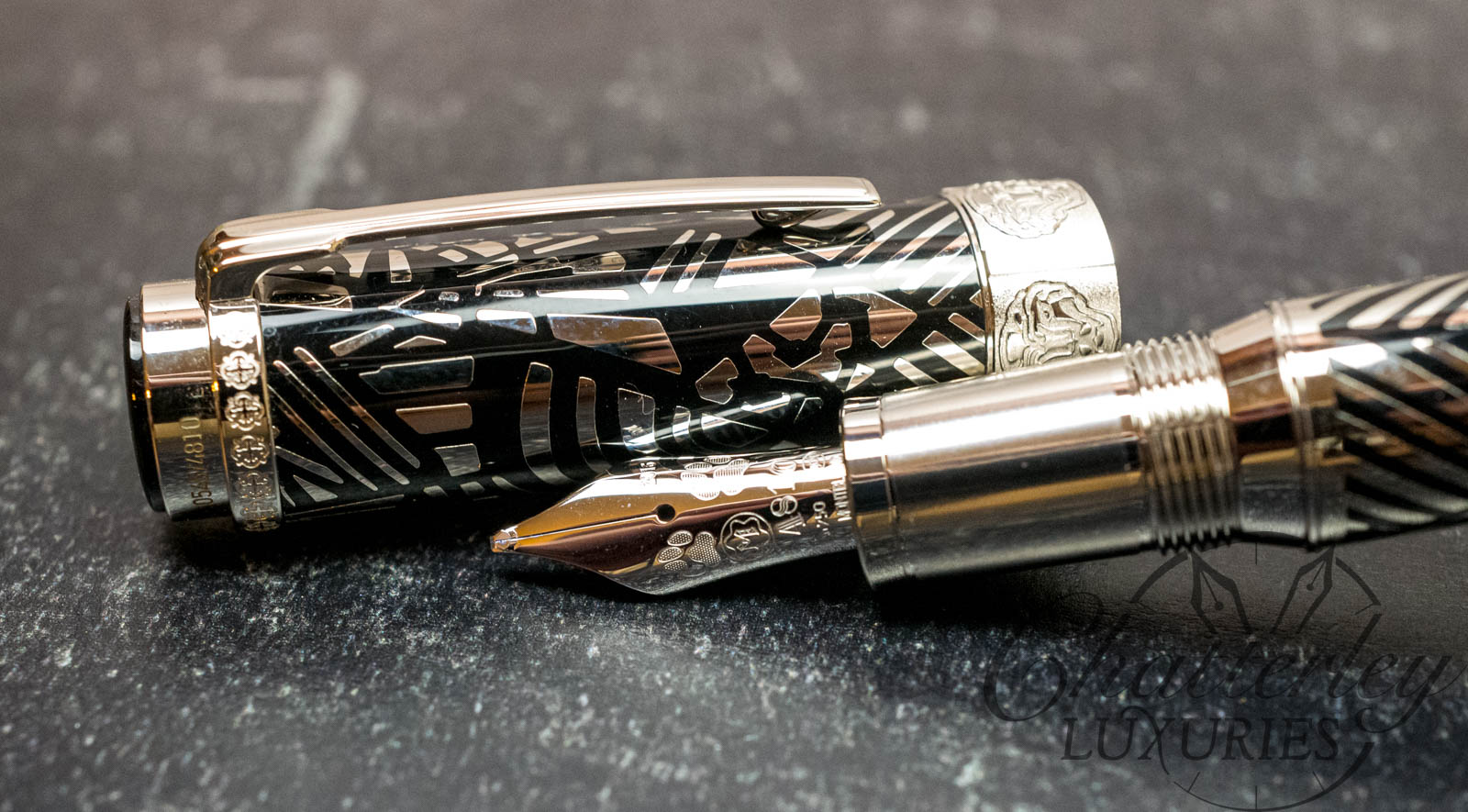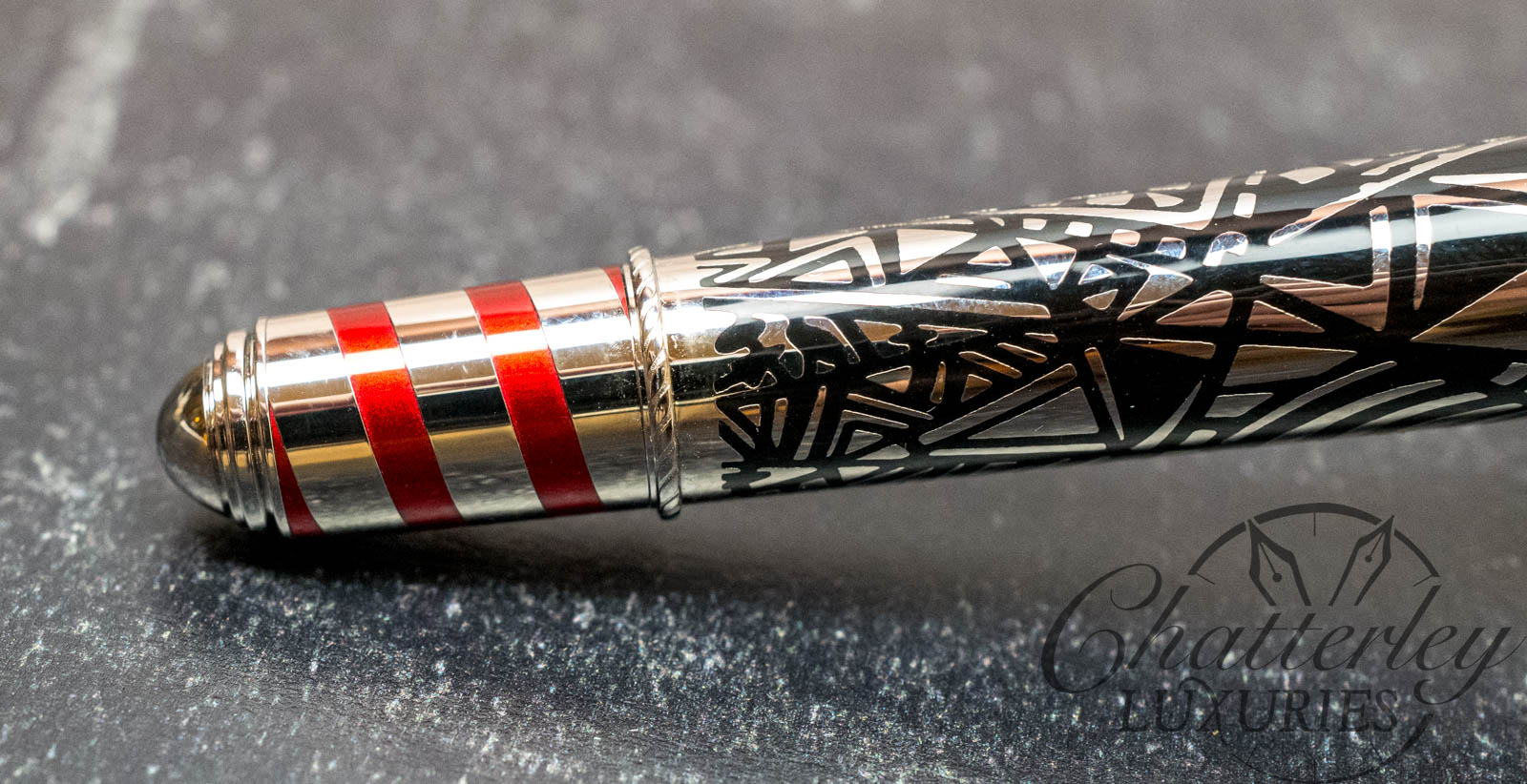 She was one of the most influential American collectors and exhibitors of contemporary art. Numerous young artists such as Salvador Dalí, Pablo Picasso and Jackson Pollock, whose works Peggy Guggenheim showed in Europe and America, owed her their early successes. She spent most of her life in Europe, enjoying a bohemian life in Paris in the early 1920s. In 1948, after opening galleries in London and New York, she acquired the historic Palazzo Venier dei Leoni on the Grand Canal, which she converted into a home with exhibition rooms for her collection. Open to the public, her palazzo attracted intellectuals and artists from all over the world. Peggy Guggenheim died on 23 December, 1979 and was laid to rest in the garden of her palazzo next to her 14 beloved Lhasa Apso dogs. Her private palace was restructured into a public museum in accordance with her will. This secured the lasting presence of her collection in Venice for further generations to admire.
The linear design of clip and cap, as well as the lines and shapes of black lacquer inlays in the platinum-plated cap and barrel, are inspired by Art Deco works from her collection. The red lacquer inlay spiral on the cone represents the striped mooring poles lining Venetian waterways. The lion's heads embossed on the cap ring refer to Peggy Guggenheim's Venetian palace, the Palazzo Venier dei Leoni, as well as the lion of Saint Mark, the symbol of Venice. In memory of the dogs she adored, the handcrafted Au 750 gold nib of the Patron of Art Edition Peggy Guggenheim bears a fine engraving of the paws of Peggy Guggenheim's favorite breed.