Montblanc Qing Dynasty Limited Edition 2002 Fountain Pen
This pen is Used, but in excellent condition and comes with box and papers.  It has Medium nib.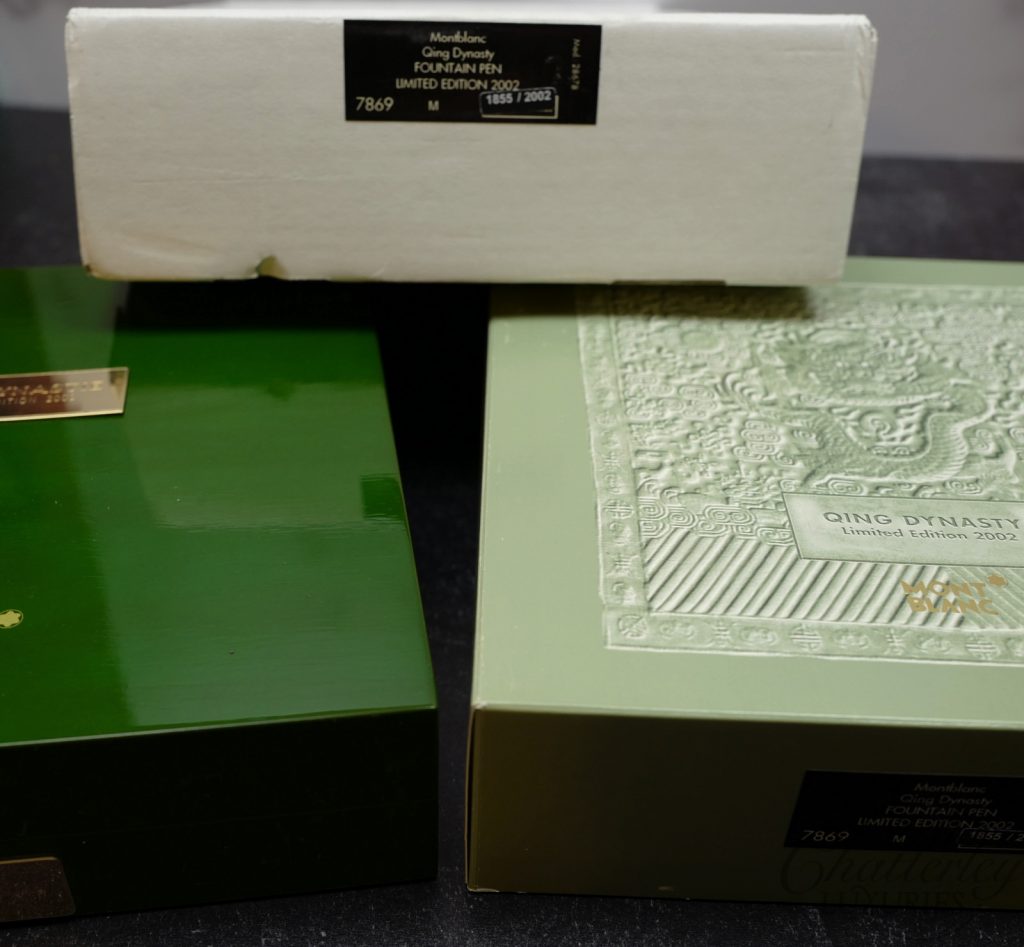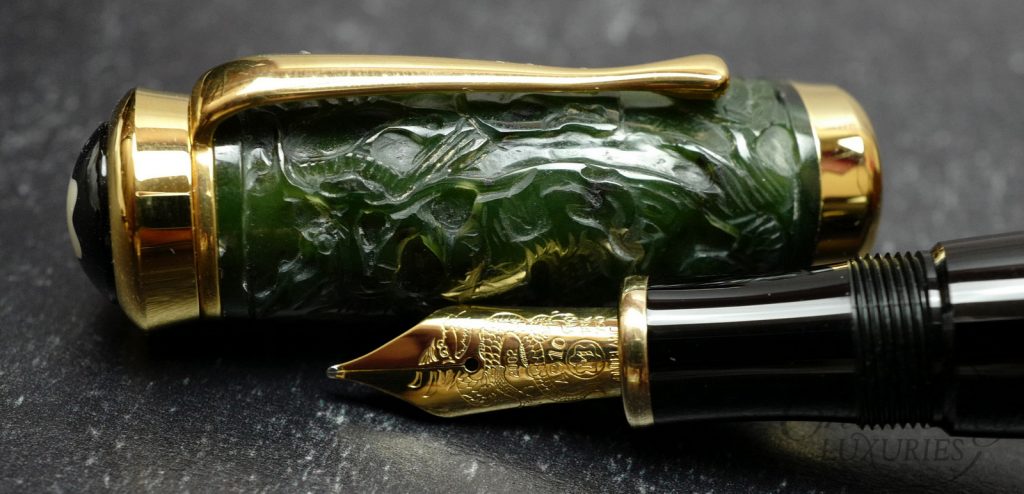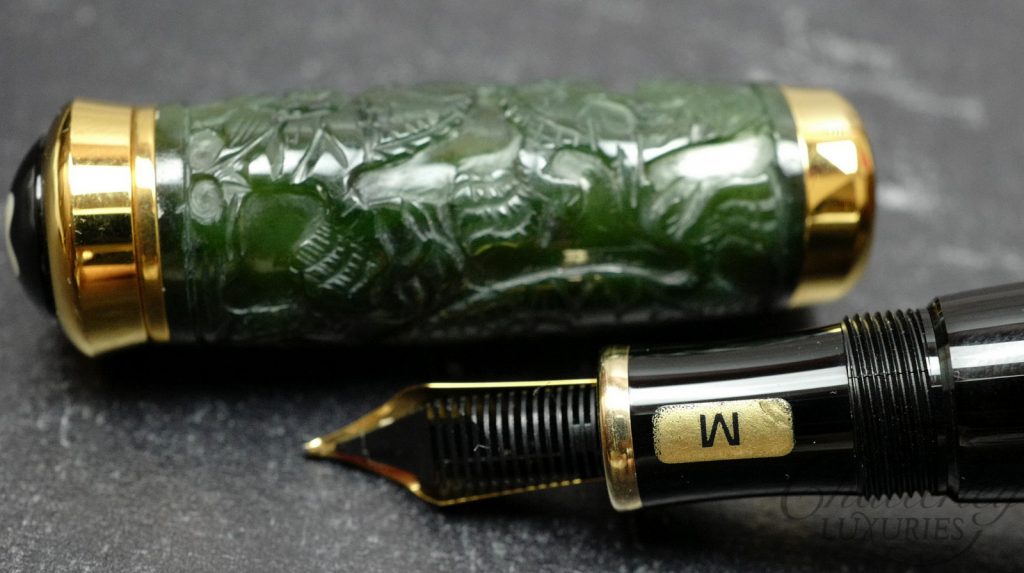 In Europe as early as the Middle Ages China was spoken of with reverence as a civilization rich in artistic and cultural tradition. Stories were told of the finest porcelain, wafer-thin paper, precious silk and a legendary stone that was worked by expert hands into an exotic material jade. During the Qing Dynasty, Chinese master craftsmen used this fascinating material to create unique sculptures and everyday objects that helped shape a whole epoch.
The special Qing Dynasty fountain pen pays tribute to this great era of Chinese culture. An outstanding feature of the pen is the cap, which is made of pure jade and surrounded by a lovingly hand-engraved dragon with five claws – the Chinese symbol of happiness, strength and long life. The 18k gold nib, which is decorated with a dragon, is the exclusive to the Montblanc Qing Dynasty Edition – a combination of European craftsmanship and Chinese artistic tradition.
Prized in China for millennia as a stone beyond value, jade is the earthly embodiment of nobility, perfection and immortality.
Created in tribute to the Yu masters of old, Montblanc's Limited Edition Qing Dynasty honors their skill with a gloriously hand-carved cap in finest jade.
This magnificent writing instrument celebrates the wonder and artistic skills of a fabulous culture.  Use of this deeply symbolic and immensely valuable stone reached its peak under the Qing Dynasty.