Montegrappa Gea 2001 Limited Edition Fountain Pen
This pen is used and comes with box and papers. The gold Vermeil on the pen is a little faded. It is equipped with an 18kt  Medium nib.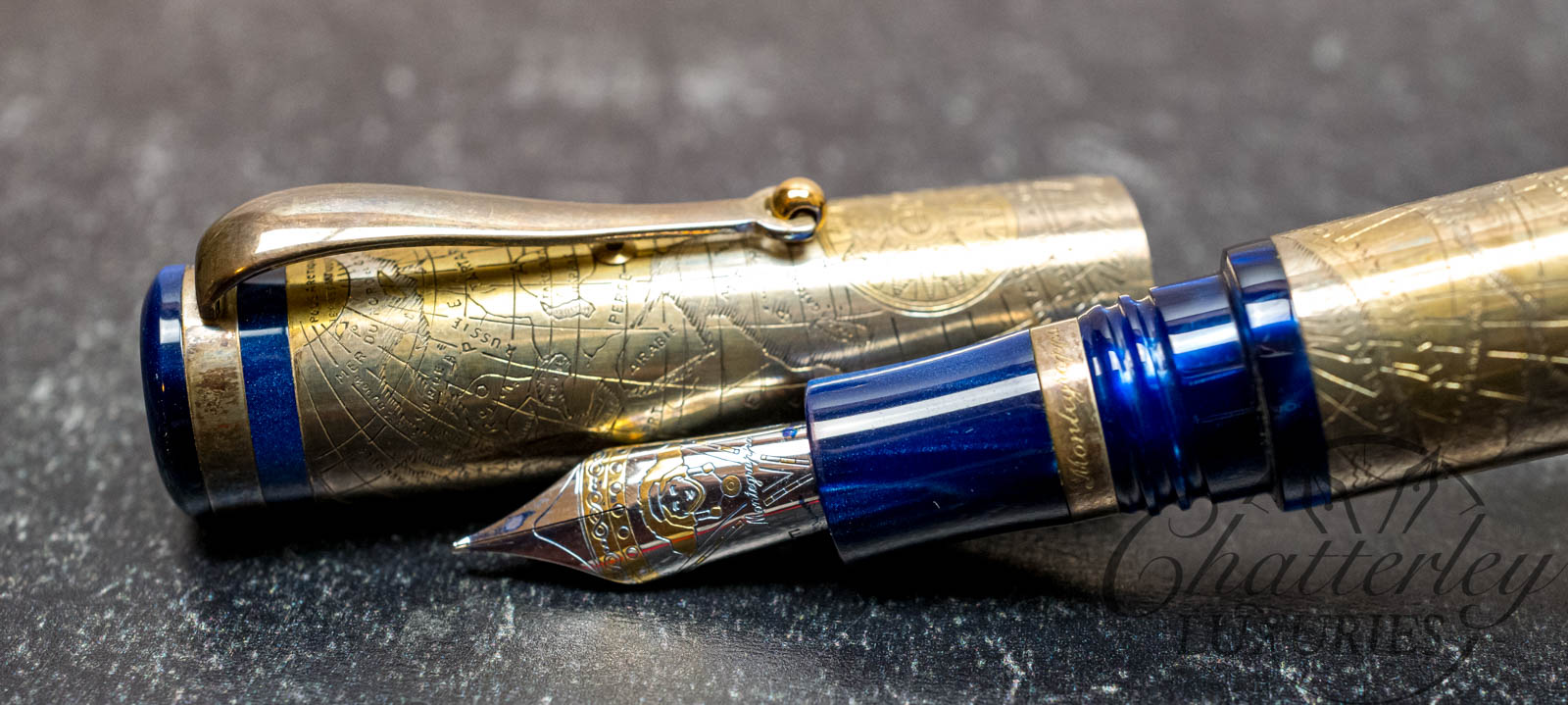 Montegrappa's Gea 2001, also known as the "World Pen" is a perfect blend of travel, adventure, myth, luxury, and tehnology to mark the beginning of the third millennium and celebrate Mother Earth. Inspired by an antique world map of the 1600's the pattern is beautifully etched in sterling silver by burin on the cap and barrel reproducing respectively the Eastern and the Western hemispheres, as they were known at that time. The etched map is then overlaid with 24-carat gold foil and fitted with a platinum-masked 18 K gold nib. Each piece of this collection is the extreme synthesis of perfect chisel work and detailed and patient craftsmanship.