Montegrappa The Witcher: Mutation Limited Edition Fountain Pen
Contact us for our Chatterley Loyalty Pricing, info@chatterleyluxuries.com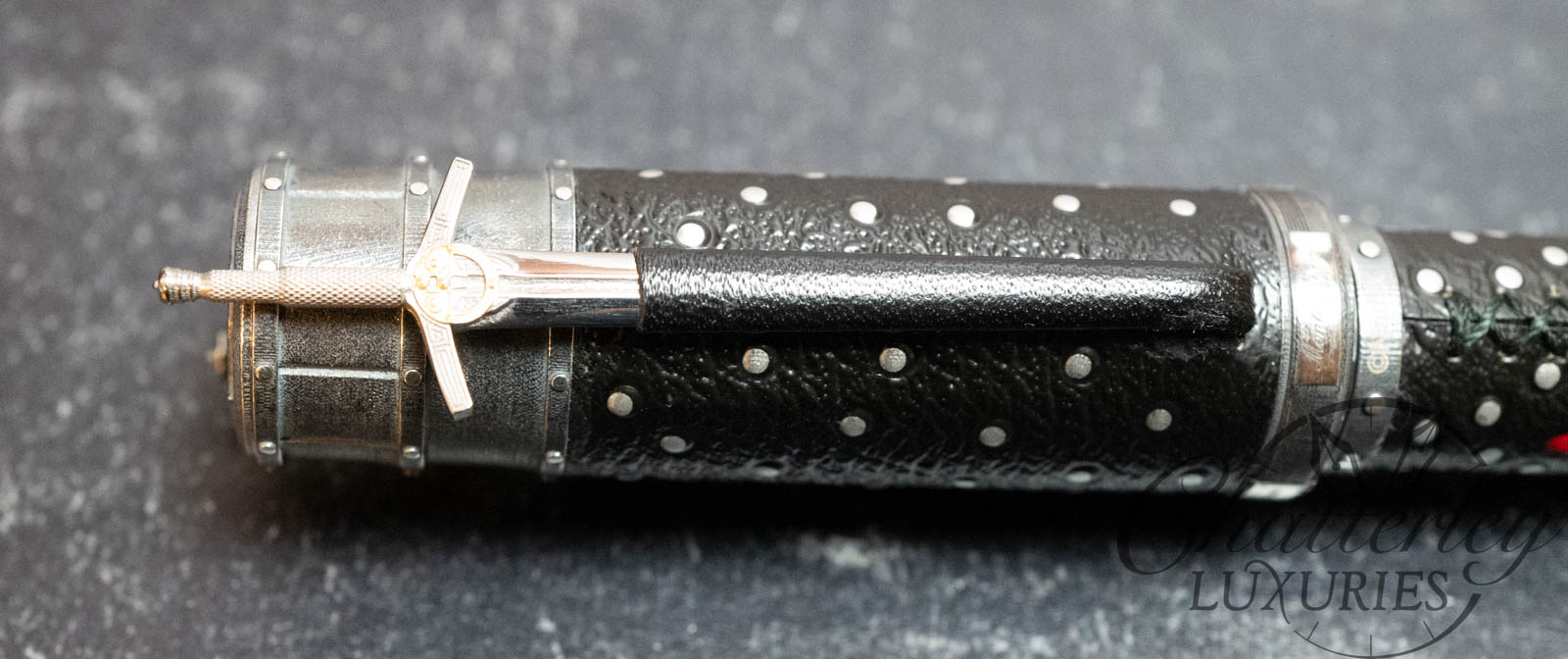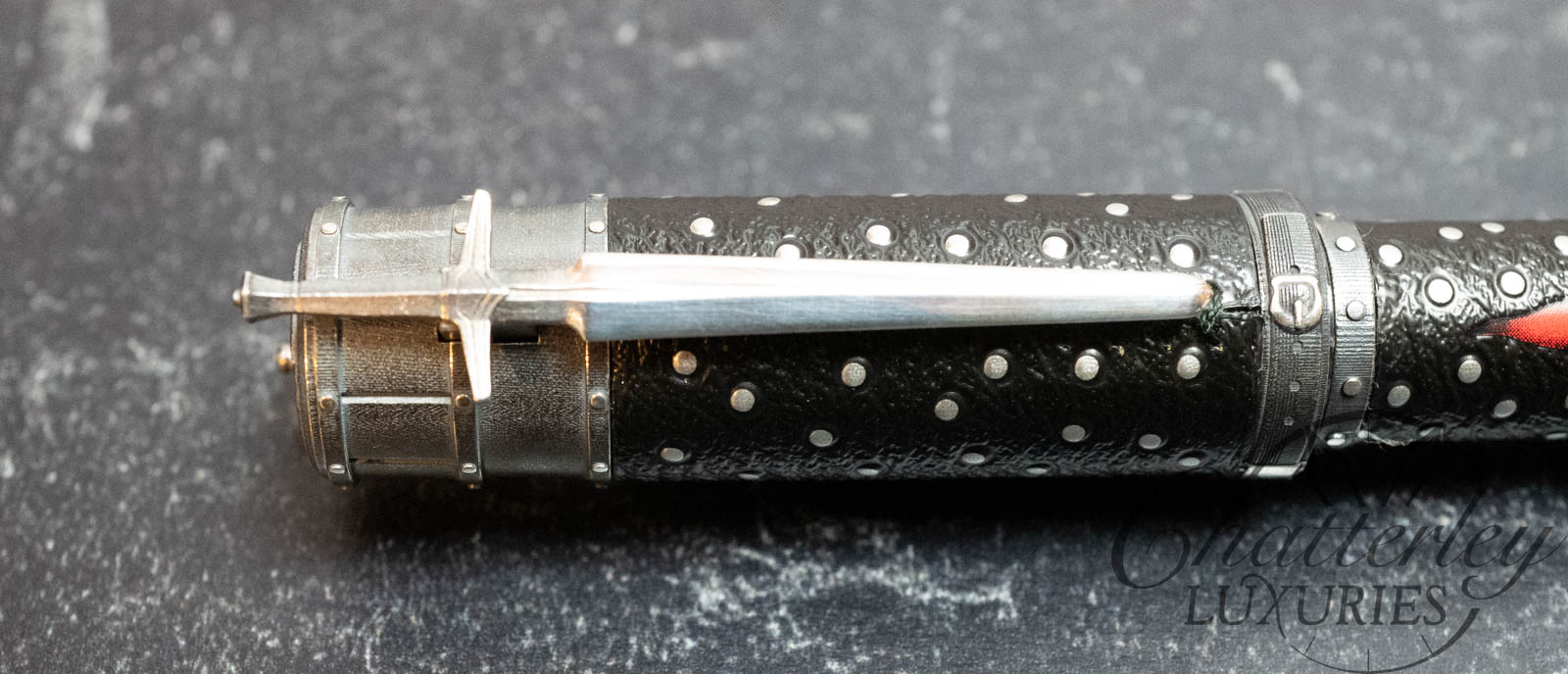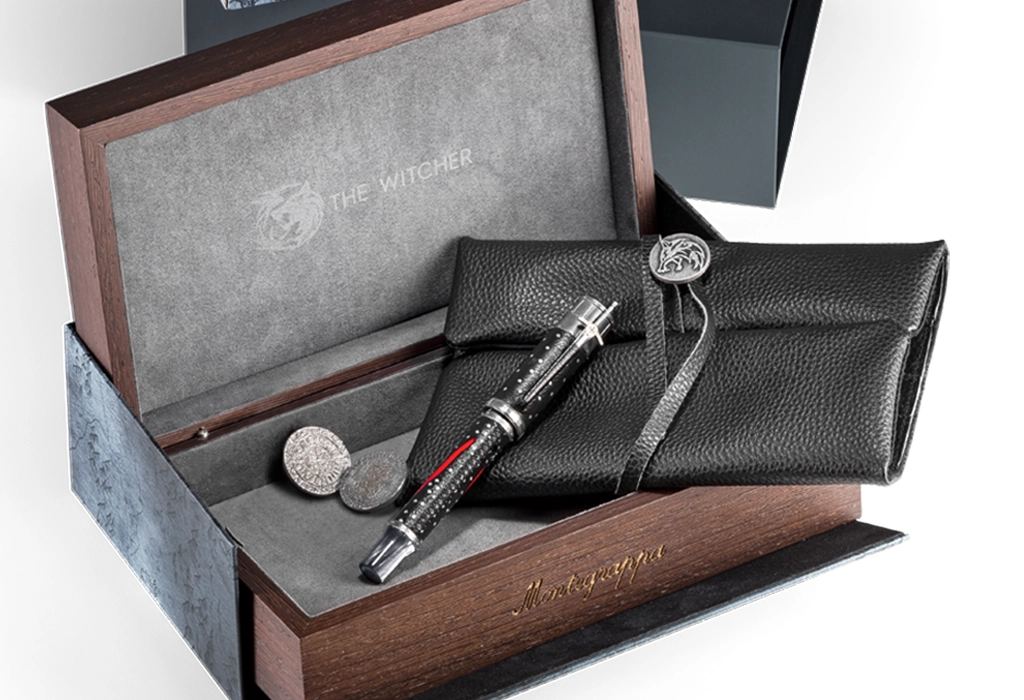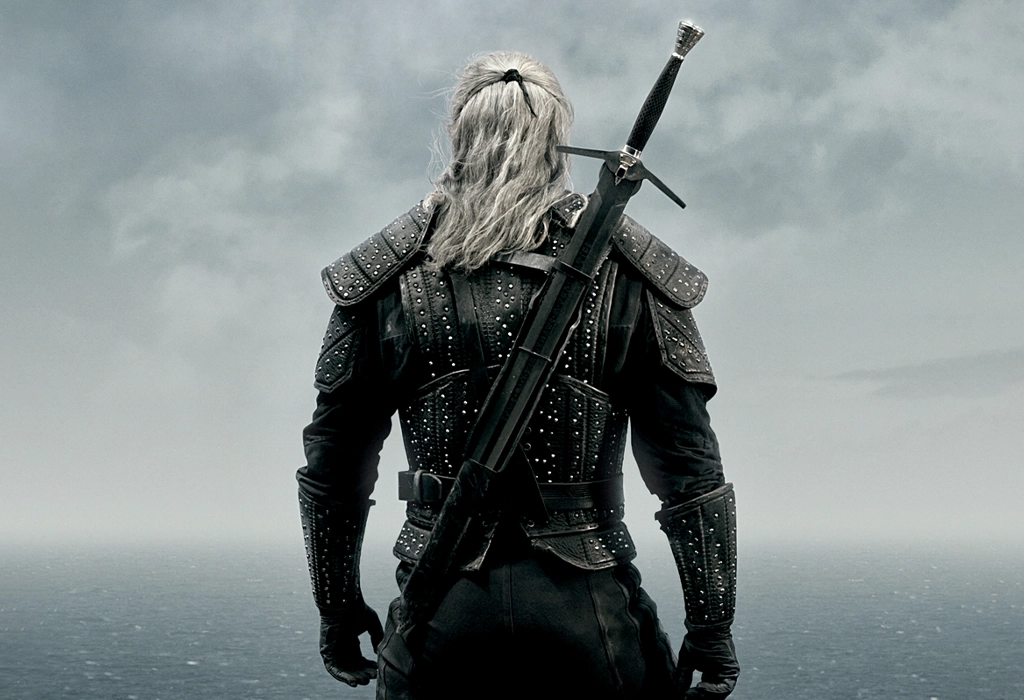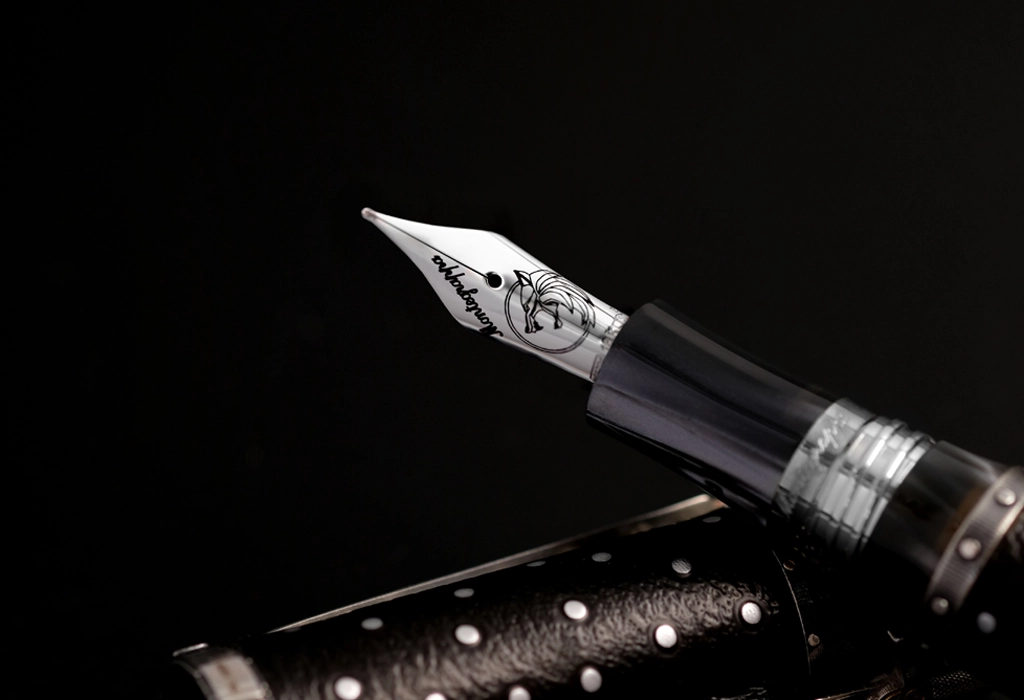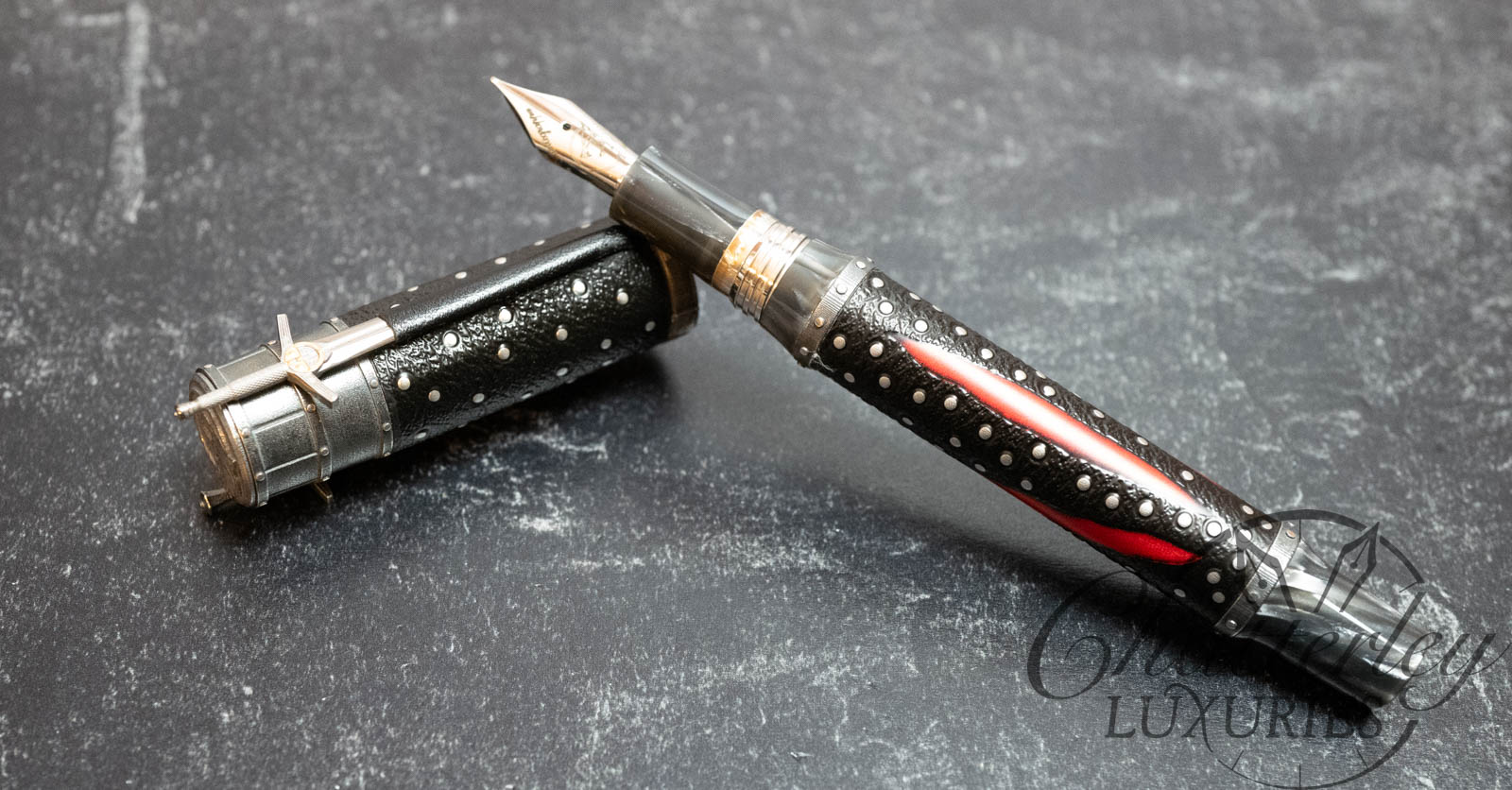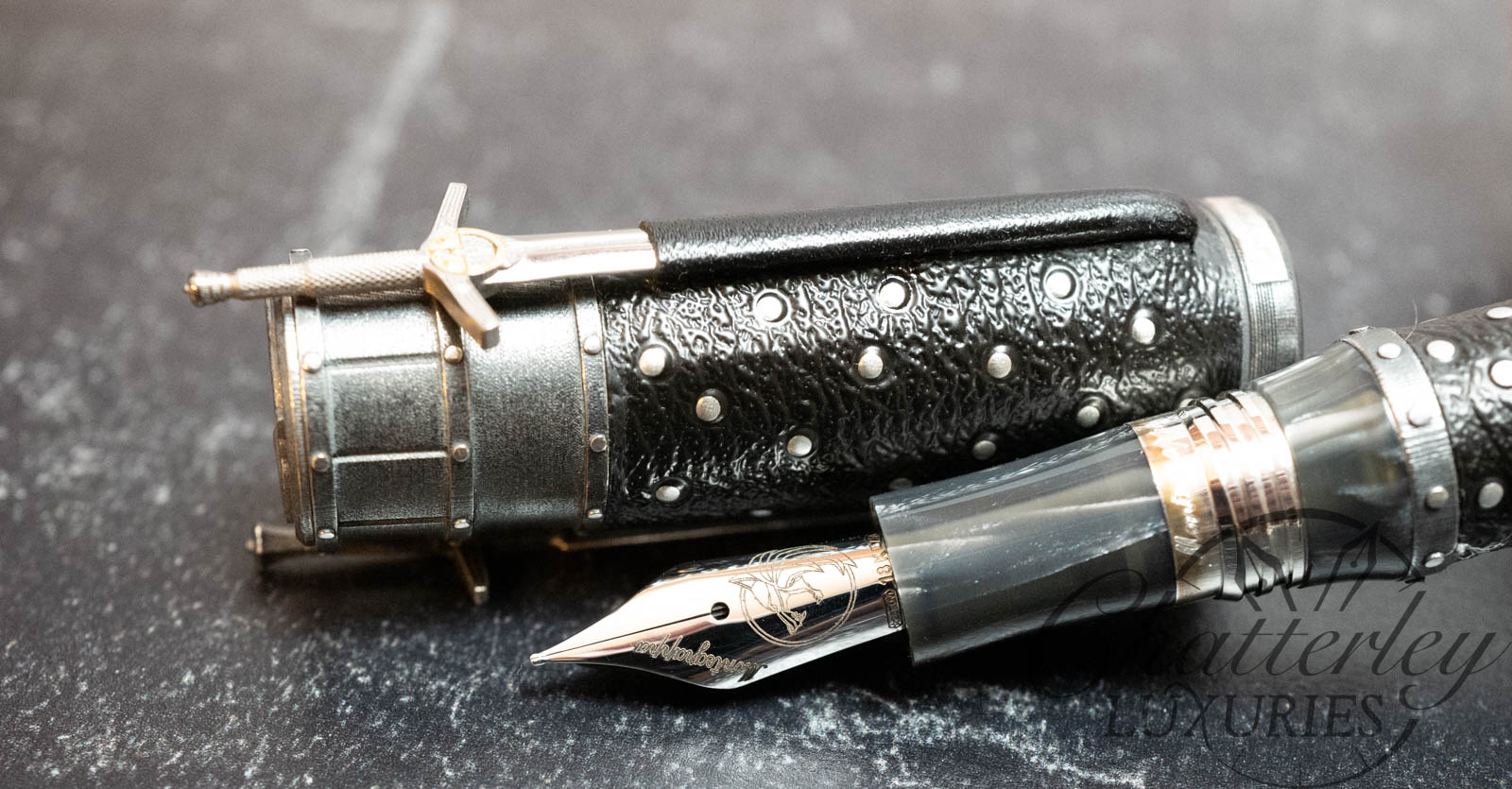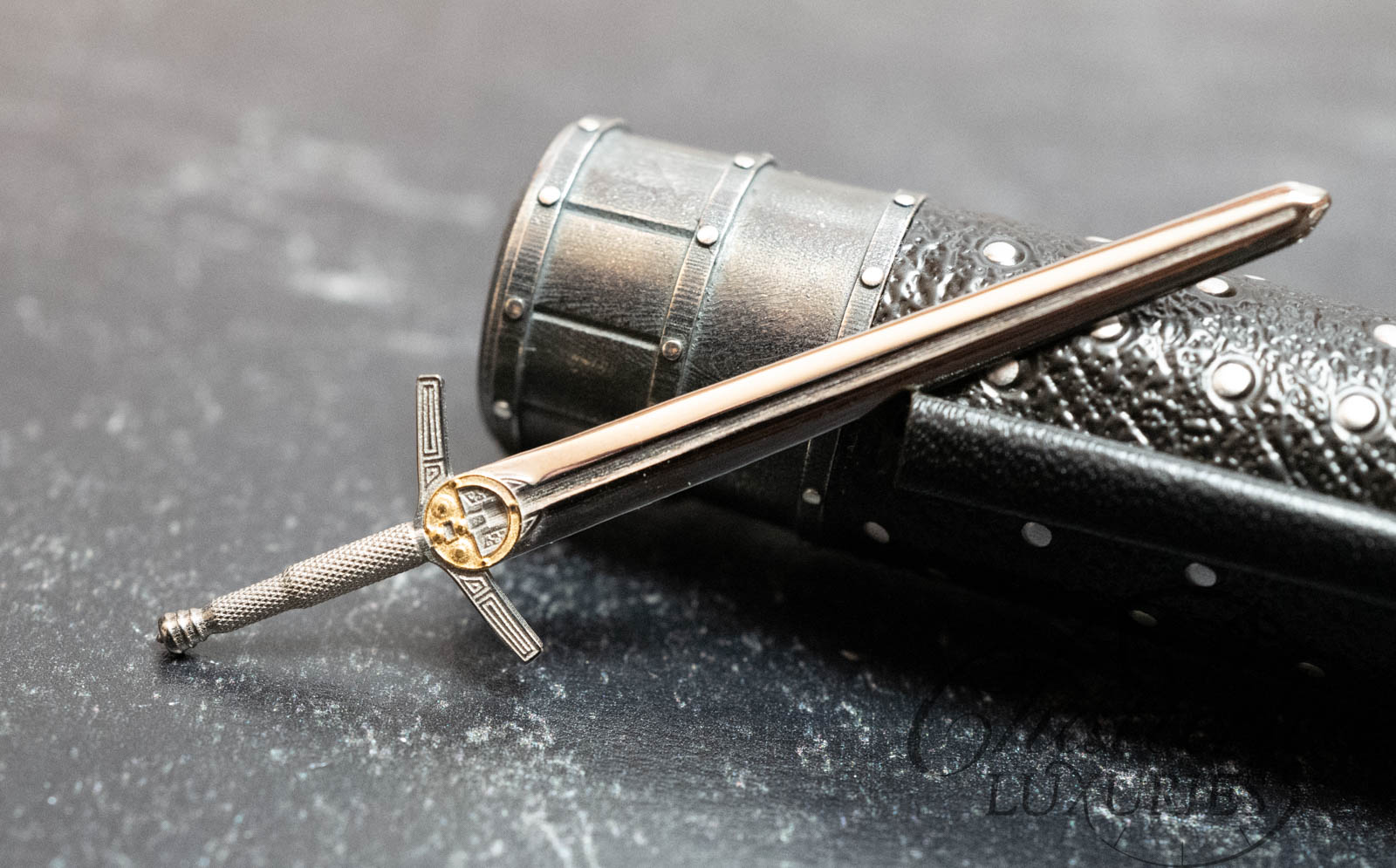 The Witcher: Mutation sees Montegrappa returning to the realm of the imaginary, combining aesthetics, materials and presentation to captivate aficionados of the popular television, computer game and book franchise created by Polish fantasy author, Andrzej Sapkowski.
Limited to only 200 fountain pens and rollerballs, The Witcher: Mutation is directly inspired by the saga's chief protagonist, Geralt of Rivia. Like the mutant monster hunter, our edition carries two swords: one for fighting humans and one for slaying monsters. His enchanted silver sword provides the clip, while an electroplated brass sword can be used as a letter-opener and sheathed in a scabbard on the cap's reverse face.
The Witcher's battledress inspires the edition's materials and finishing, with printed and textured vegan leather laminated onto the cap and barrel, and antiqued sterling silver mimicking Geralt's armour plating and wolf medallion. Pearl-grey celluloid is used to realise the grip section and blind cap. Key techniques used in its creation are lost wax casting, high-relief engraving, screen-printing and high-frequency texturing.
Fountain pens carry our prestige piston-fill mechanism and a 6mm 18K gold custom nib engraved with Geralt's White Wolf emblem – also the show's official logo – in grades of EF, F, M, B, Stub 1.1.
Custom packaging carries on the hunter theme of the writing instrument, containing a bonded leather tool roll with replica coins and a pocket for stowing the letter opener and other travel essentials. A wooden presentation case features a wolf medallion inlay and sits inside an inner case wrapped with maps of The Witcher's mystical lands.