Nakaya Neo Standard Midori Fountain Pen
This pen has been lovingly used.  It comes complete with original box.  It is equipped with a 14k Fine nib.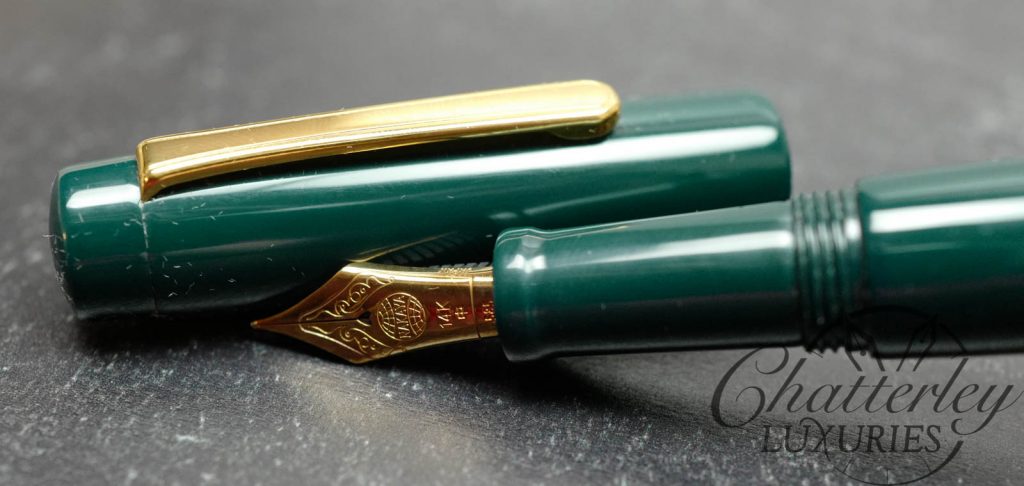 Bathed in rich forest green Urushi lacquer, the Nakaya Neo Standard Midori fountain pen combines a unique finish with a highly ergonomic shape. The long, tapered tail and gripping section results in a full-sized pen that will fit comfortably in most hands.